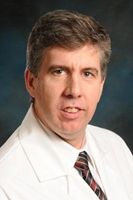 BioGenerator and the state-funded Missouri Technology Corp. have invested in a cancer-drug startup that's based on Washington University research.
The startup, Accuronix Therapeutics, raised a total of $625,000, with BioGenerator as the lead investor. Accuronix is developing drugs for difficult-to-treat forms of cancer, starting with pancreatic cancer.
Its technology is based on research by Dr. William Hawkins, professor of surgery at Washington University, and Dr. Robert Mach of the University of Pennsylvania. Accuronix's chief executive is Dennis Schafer, a senior entrepreneur in residence at BioGenerator and veteran of a dozen biotech startups.
Accuronix has been based at BioGenerator's lab space in the Central West End, and in 2014 it received a small amount of money from BioGenerator's concept fund.