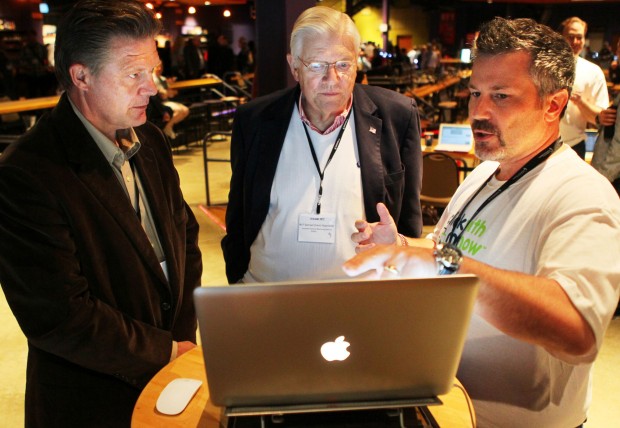 Lawyers, manufacturers and political activists are among the target markets for Capital Innovators' newest portfolio companies.
The technology accelerator fund announced its latest class of five companies Tuesday. Each will get a $50,000 investment and will move into the Railway Exchange Building downtown for a 12-week mentoring program.
BidRazor, which produces software that allows contractors to submit customized bids.
Dead Inventory Management Systems, an online exchange where manufacturers can list their excess  electrical equipment.
Juristat, which analyzes court records to help attorneys calculate the odds of a favorable verdict.
Time To Cater, an online catering concierge service.
TrakBill, which tracks legislation and lets users receive updates through social media.
Capital Innovators has now invested in 24 companies since it launched in 2011. It says the first 19 have risen in value by 348 percent, have received $14 million in additional funding and account for 246 jobs.