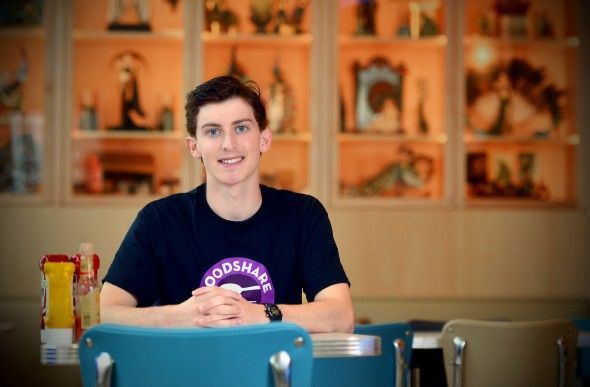 Capital Innovators is moving from downtown to the CIC@4240 building in the Central West End, where it will share space with marketing-services company Maritz Holdings.
Capital Innovators, a fund that invests in and develops early-stage companies, also announced Monday that it has selected six companies for its spring accelerator class. Four of the firms are based in the St. Louis area, one is from New York and the other is from Virginia.
Maritz, based in Fenton, is co-leasing the CIC@4240 space with Capital Innovators for four years. Maritz employees will act as mentors for the entrepreneurs in the accelerator program, and Maritz President Dennis Hummel said his company expects to benefit from "a continuous stream of new ways to solve our clients' problems."
Judy Sindecuse, chief executive of Capital Innovators, said she hopes the partnership "will start a corporate mentorship movement within the start-up community and beyond."
For the next 12 weeks, the mentors will be focusing on businesses ranging from organic pet food to artificial intelligence. Capital Innovators invests $50,000 in each portfolio company.
Its latest six investments are:
BenMedica, a St. Louis startup that provides doctors with drug-price information to help them control the cost for patients.
FoodShare, an app in which participating restaurants donate a meal to charity whenever a diner posts a comment or photo from the restaurant. The company was founded by Washington University students.
MojiLab, a New York company that creates short-form visual content for brands to use on social media and messaging platforms.
QuantiModo, a Glen Carbon firm that analyzes data from life-tracking apps and wearable devices to develop new treatments for chronic illnesses.
Riley's Organics, a St. Louis maker of organic dog treats.
Semantix, a Gainesville, Va., startup developing new search and question-answering technologies.
Capital Innovators has been based in the T-Rex incubator downtown since it selected its first group of companies in 2011.
Daily updates on the latest news in the St. Louis business community.