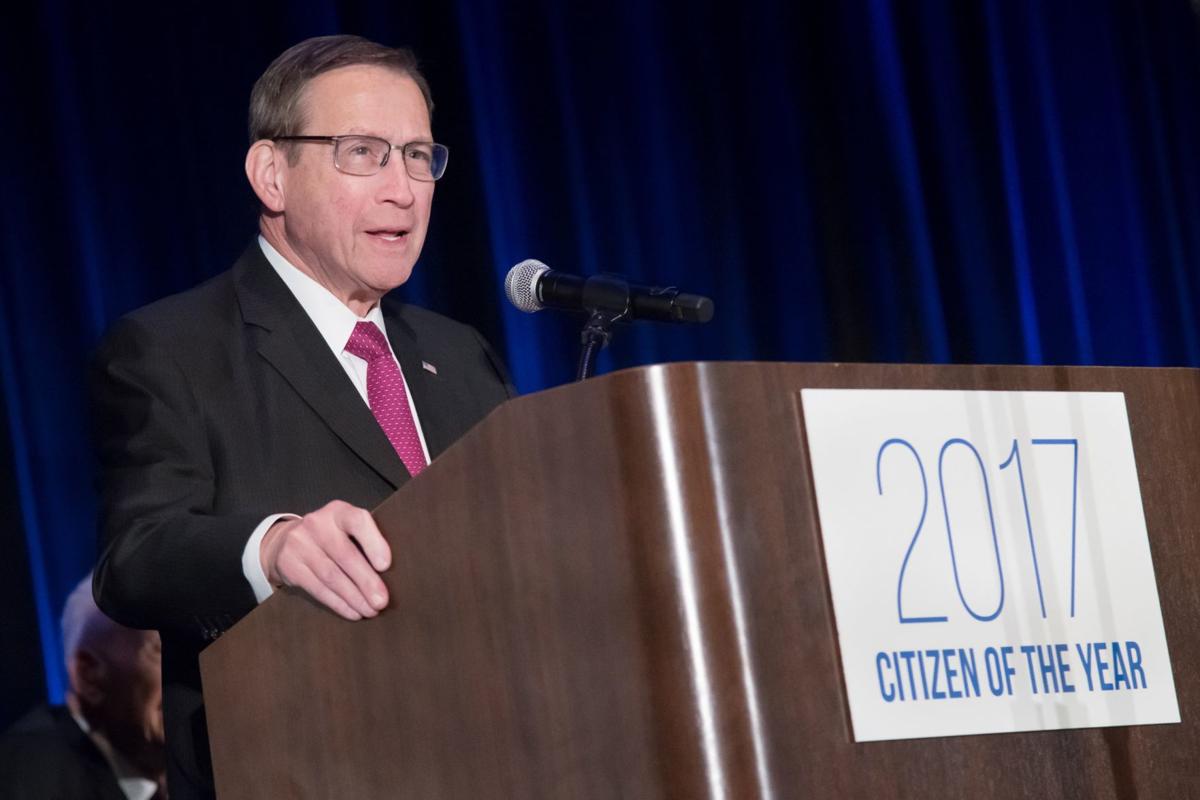 The men and women who run corporate St. Louis had a very good year in 2017.
Median CEO compensation rose 33 percent last year at the 26 public companies that had the same chief executive throughout 2016 and 2017.
Profits were generally strong, and boards rewarded the bosses with bonuses that were up 40 percent from the previous year. More than half of St. Louis CEOs' pay came in the form of stock, so they also benefited from a rising market.
Michael Neidorff of Centene was the area's highest-paid CEO for the fourth year in a row. His total compensation rose 15 percent to $25.3 million, but Centene can make a strong case that pay is in line with performance. Its per-share profit grew 38 percent last year and its share price climbed 79 percent.
The second-biggest pay package for 2017 went to Glenn Kellow at Peabody Energy. He earned $20.6 million, including a one-time stock award of $15 million for leading Peabody out of bankruptcy.
Ten of the 26 local CEOs saw their pay fall last year. In some cases, that reflected the timing of incentive stock awards, but in others it reflected poor results. Michael Anderson of Chesterfield-based Avadel Pharmaceuticals, for example, suffered along with shareholders. His pay fell 40 percent to $1.9 million as Avadel's share price tumbled 21 percent.
Trudeau will realize less than a third of the $15 million, however, if the company fails to rebound. His $4.6 million in options are worthless unless the stock price bounces back, and a $5.5 million stock award will vanish if Mallinckrodt falls short of three-year performance goals.
Mallinckrodt also says it's reducing executives' pay for 2018 to reflect last year's poor performance.
Long-term stock incentives like Trudeau's are an increasingly common component of CEO pay packages. Companies repeatedly point out that a large chunk of pay is "at risk" if results fall short.
Last year, St. Louis CEOs earned an average of $7.2 million but just 12 percent of that, or about $850,000, was in salary. An annual bonus added about $1.5 million, but 53 percent of the total pay was in stock and 10 percent was in stock options.
The stock portion has grown over time; in 2011, just 29 percent of St. Louis CEOs' pay came in stock.
Consulting firm Mercer says that for 108 large U.S. companies that reported their information by mid-march, median CEO pay was up 7.9 percent last year. "It was a pretty solid year," Mercer senior consultant Adam Bogucki said, "and most of the increase came in the form of long-term incentives."
---
The St. Louis area's highest-paid CEOs and what they made last year
Meet the 30 top-paid CEOs in St. Louis, 2017 pay
* Jeffrey S. Hollister, American Railcar Industries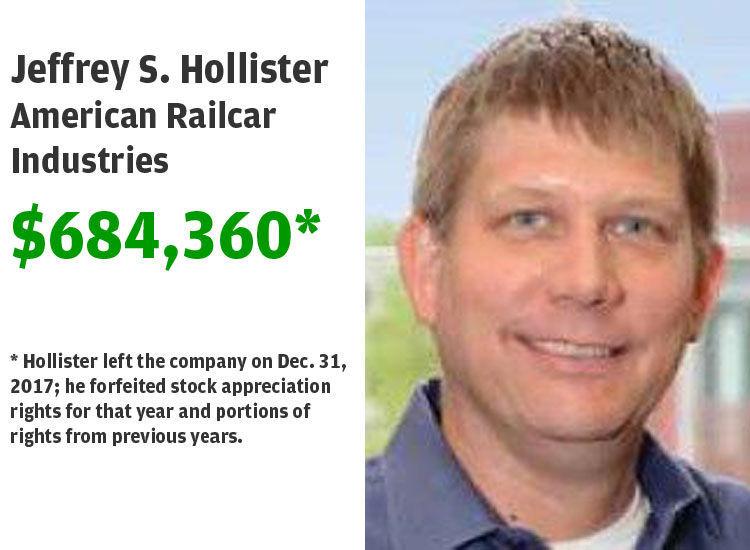 30. Timothy D. Boyd, Peak Resorts
29. Earl R. Refsland, Allied Healthcare Products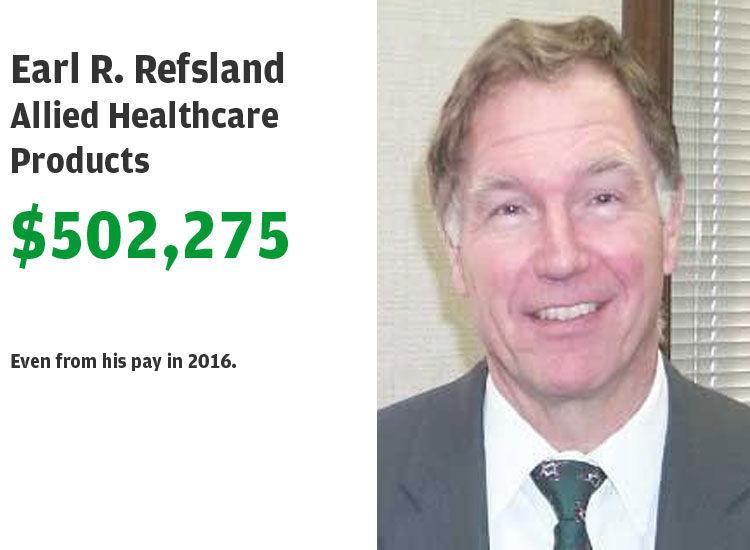 28. Robert L. Montgomery, Reliv International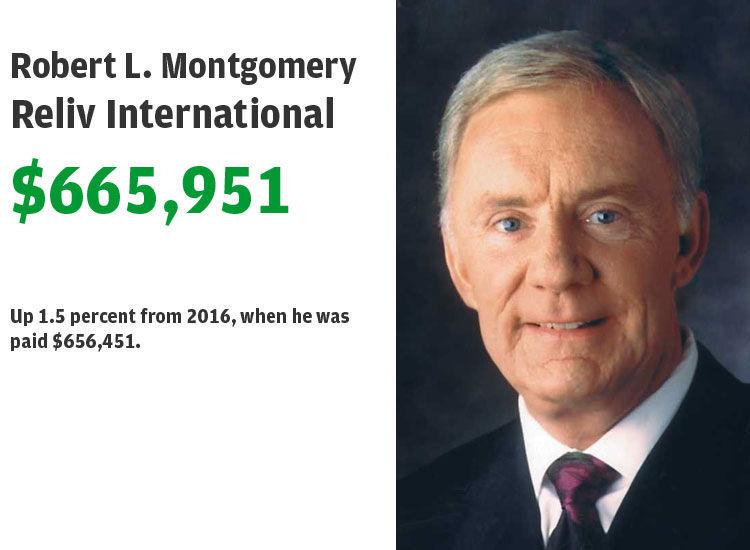 27. Jon P Vrabely, Huttig Building Products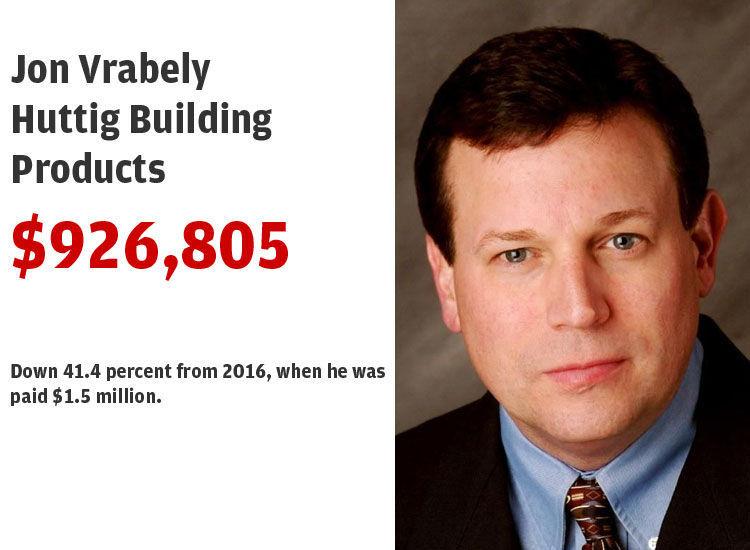 26. James B. Lally, Enterprise Financial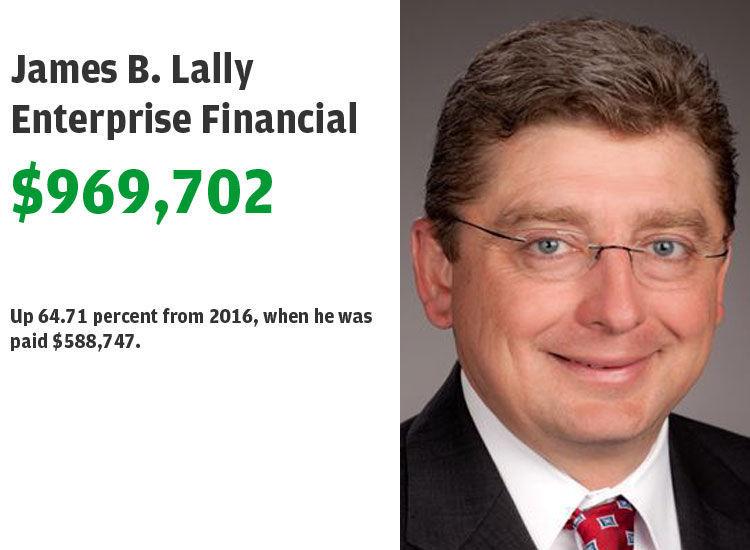 25. Robert D. Moore, Foresight Energy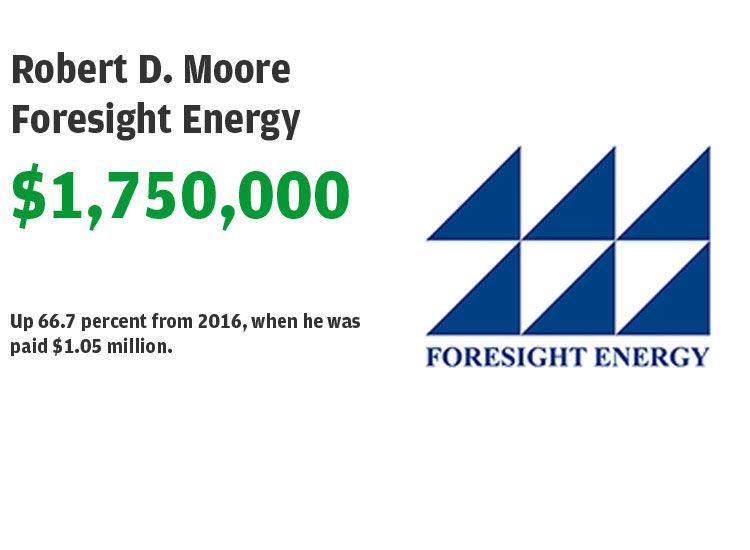 24. Mike Anderson, Avadel Pharmaceuticals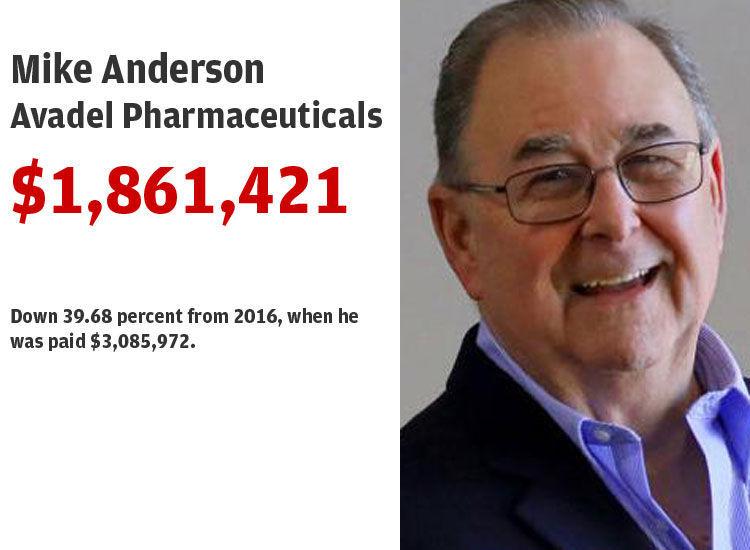 23. Sharon John, Build-A-Bear Workshop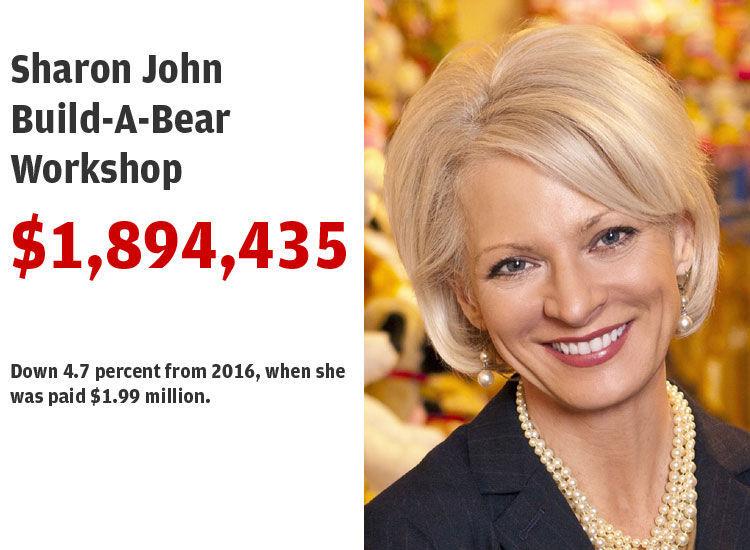 22. Eric H. Brunngraber, Cass Information Systems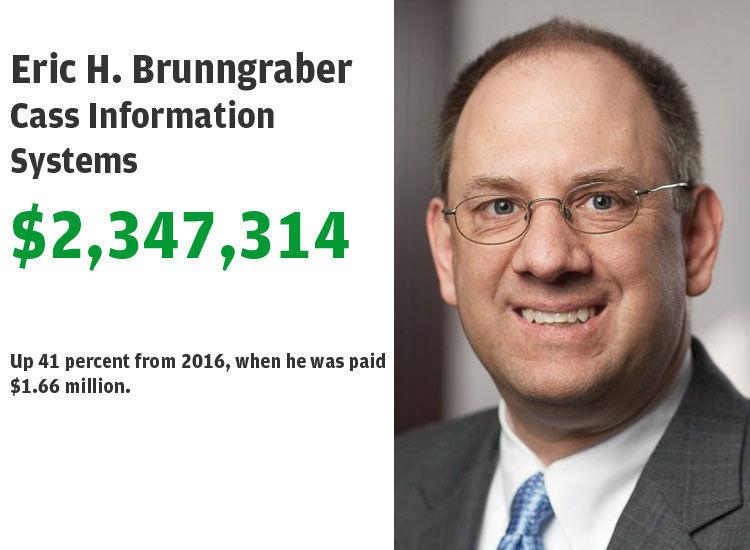 21. Charles R. Gordon, Aegion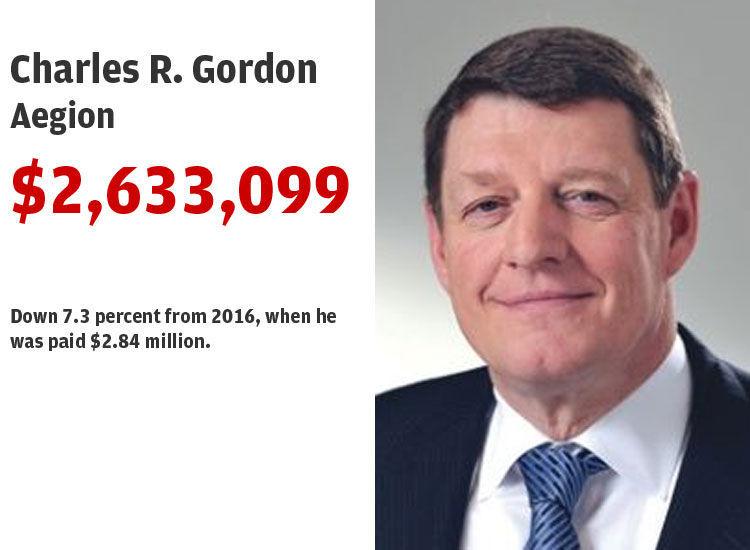 20. V.L. Richey Jr., Esco Technologies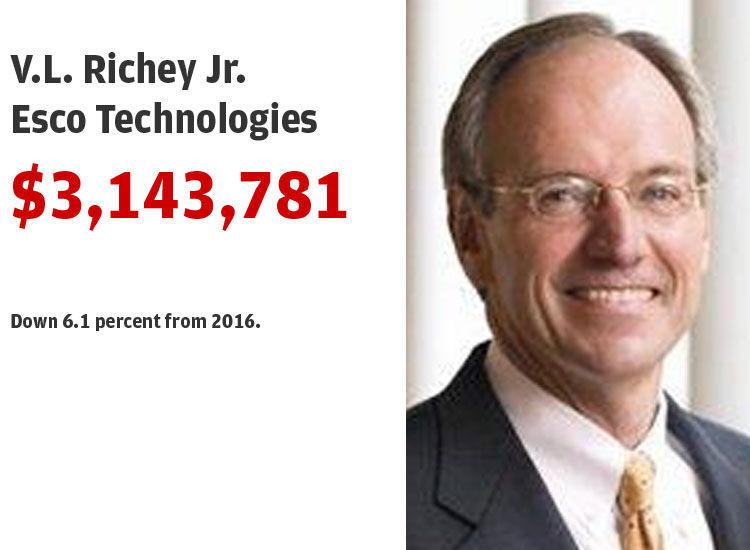 19. Suzanne Sitherwood, Spire
18. Jeffrey S. Davis, Perficient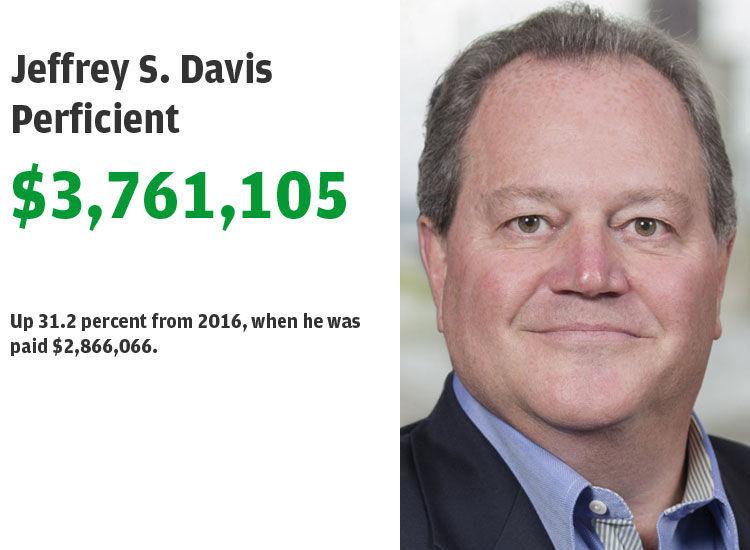 17. David P. Hatfield, Edgewell Personal Care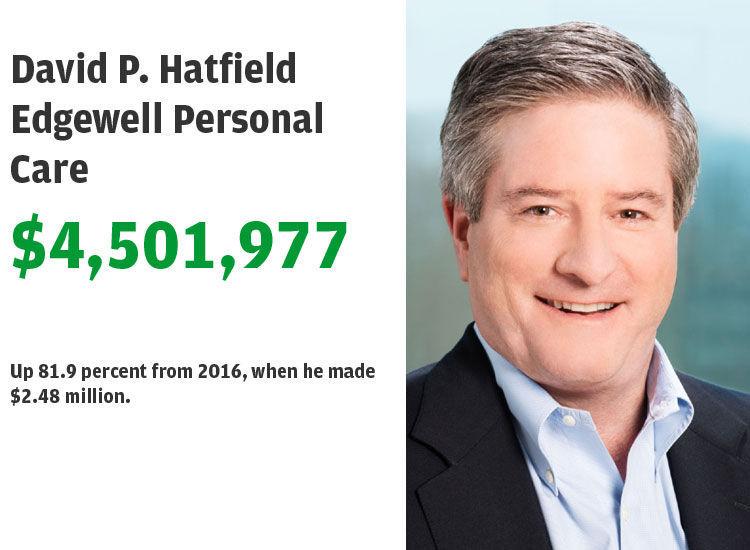 16. David Kemper, Commerce Bancshares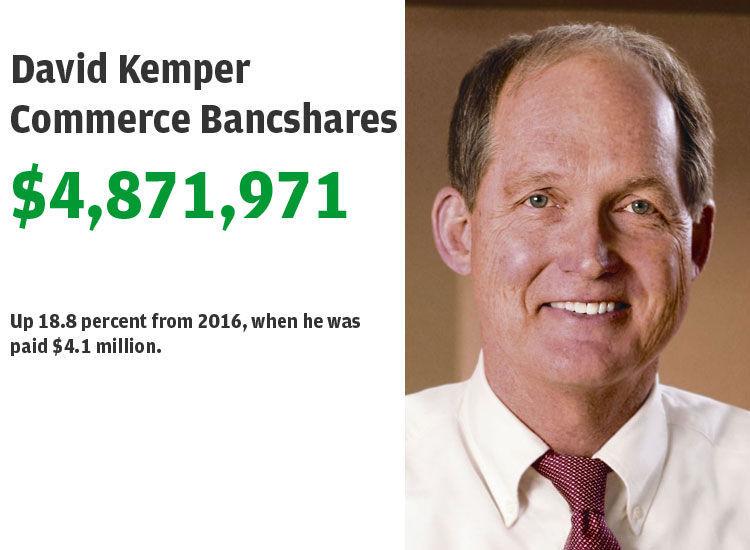 15. Alan R. Hoskins, Energizer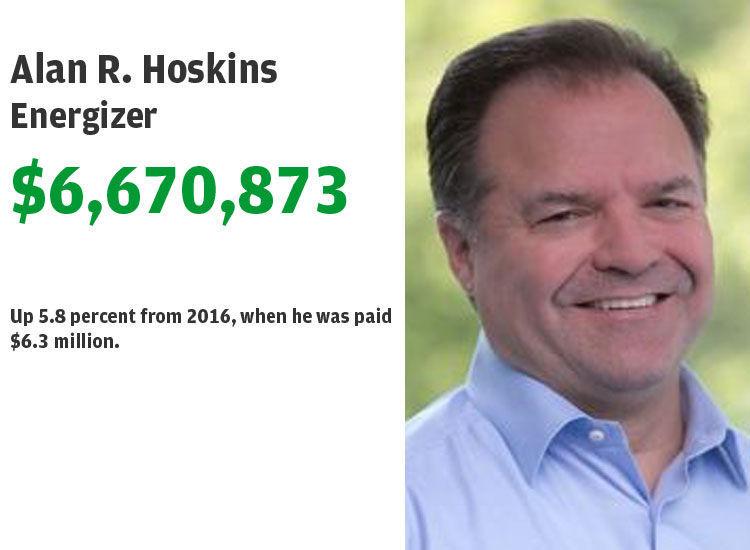 14. John Stroup, Belden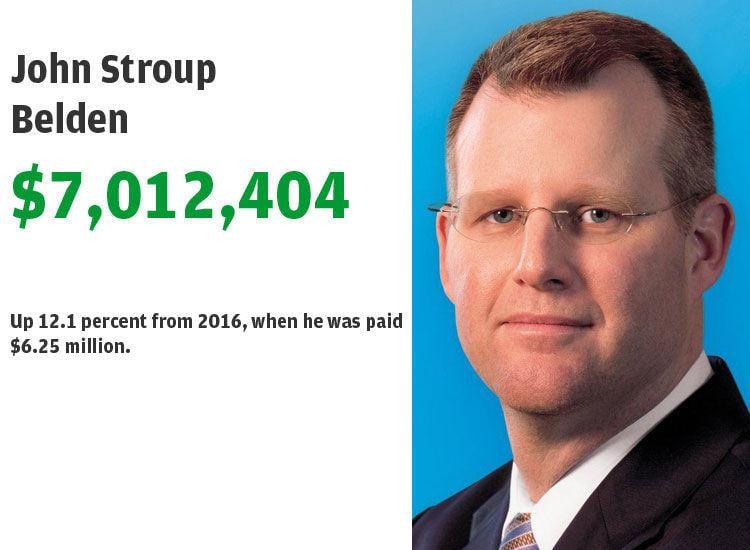 13. Anna Manning, Reinsurance Group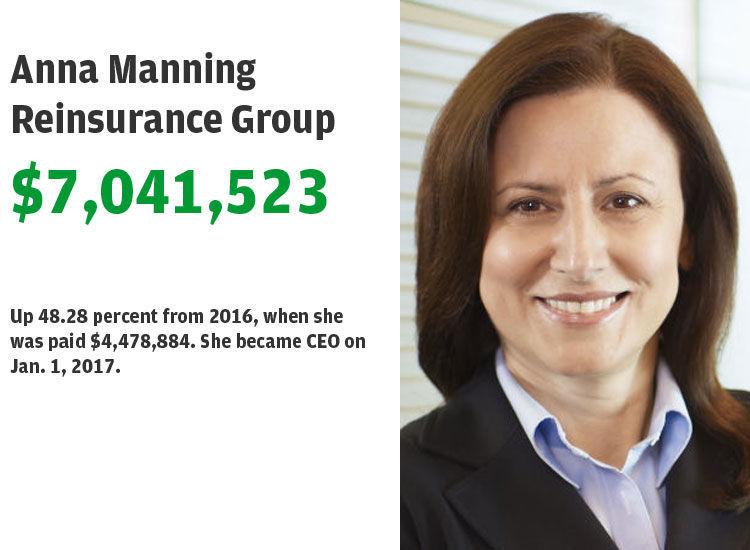 12. Diane M. Sullivan, Caleres Inc.
11. John E. Fischer, Olin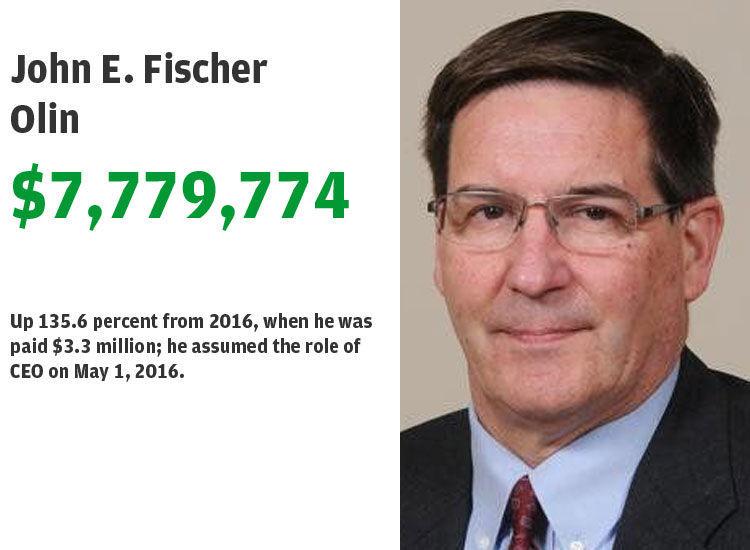 10. Warner L. Baxter, Ameren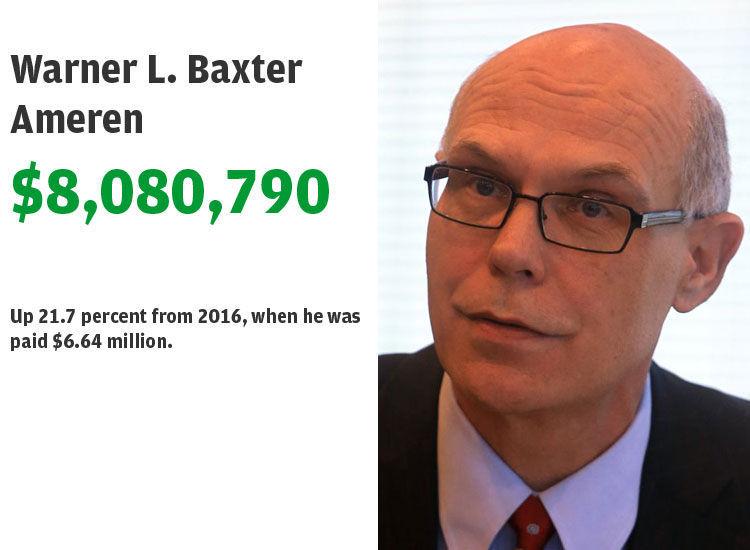 9. Robert V. Vitale, Post Holdings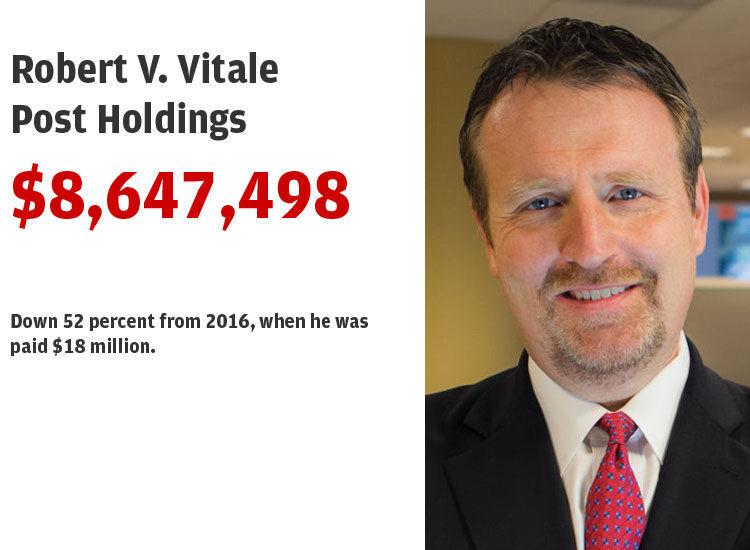 8. John W. Eaves, Arch Coal
7. David Farr, Emerson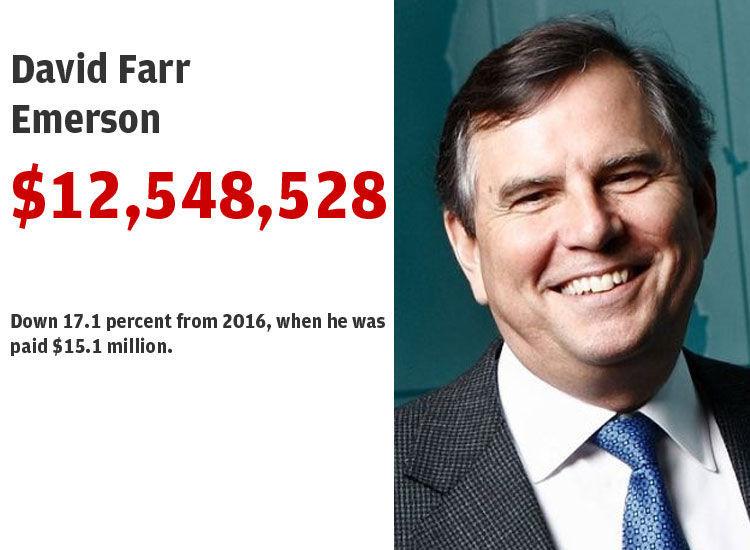 6. Ronald J. Kruszewski, Stifel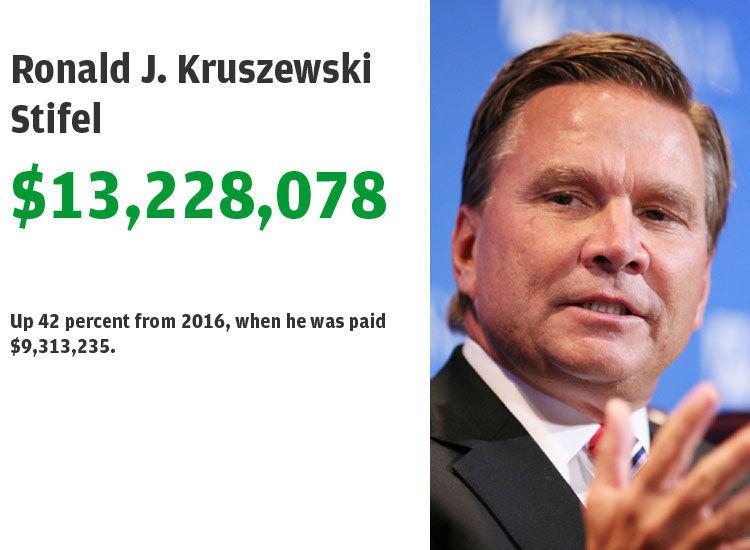 Mark C. Trudeau, Mallinckrodt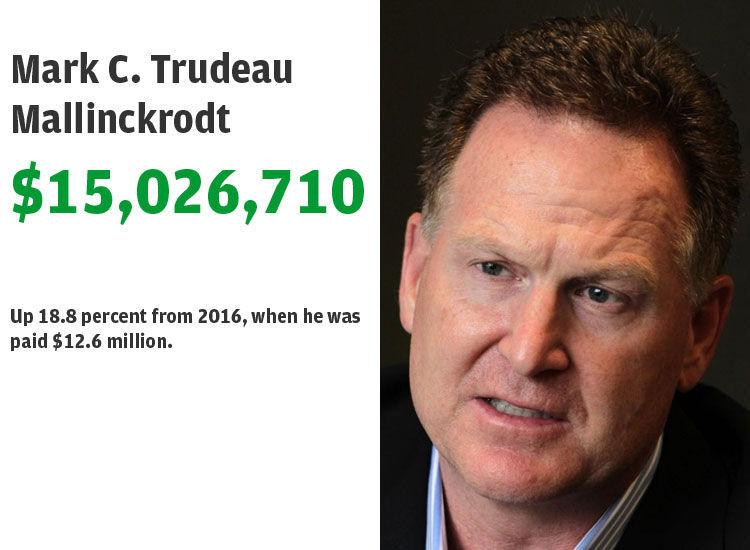 4. Timothy Wentworth, Express Scripts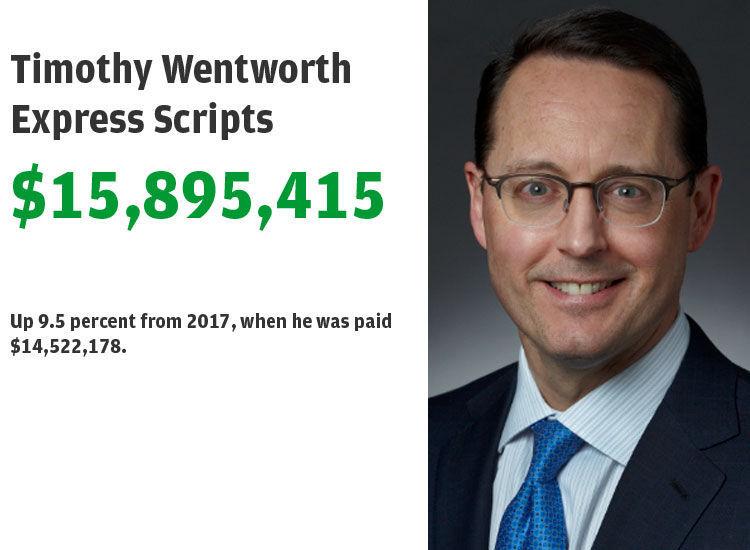 3. Hugh Grant, Monsanto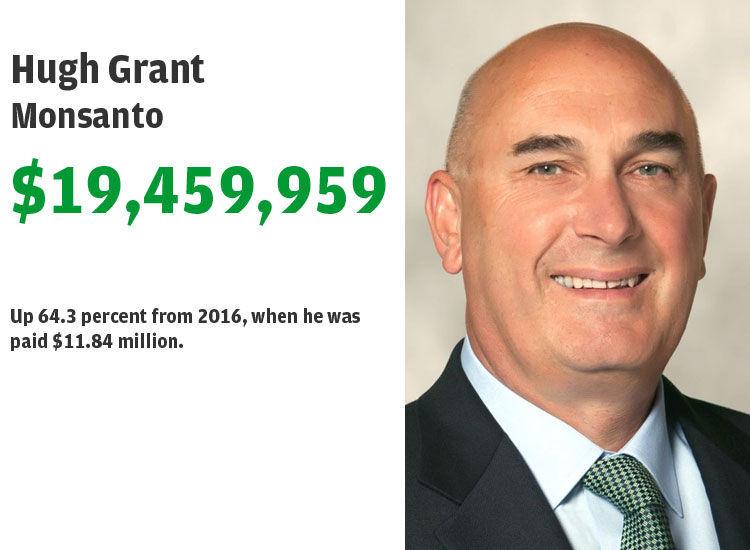 2. Glenn L. Kellow, Peabody Energy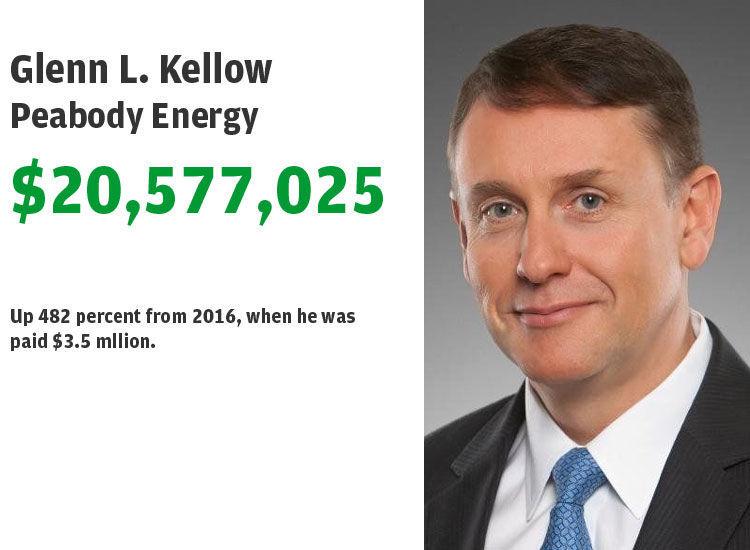 1. Centene, Michael Neidorff