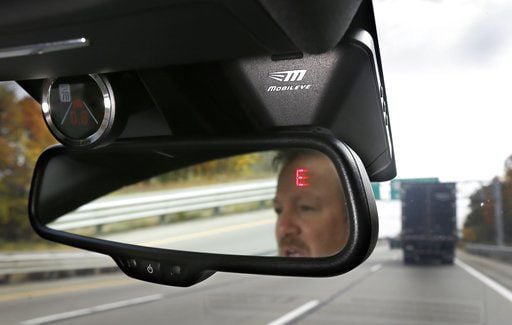 Intel's deal this week to acquire car-sensor maker Mobileye closed out a successful investment for Clayton-based Enterprise Holdings.
Enterprise, the parent of Enterprise Rent-A-Car, invested in Mobileye in 2013. The Israeli company needed money to work on its driverless-car technology, and it raised $400 million from Enterprise and four other investors.
Mobileye was valued at $1.5 billion back then. Intel is paying $15 billion, so the early investors obviously did very well for themselves.
We don't know exactly how much Enterprise made on the investment, but securities filings provide some clues. Enterprise owned 14.3 million shares, or about 6.6 percent of Mobileye, when the technology company went public in 2014.
Enterprise sold 2.5 million shares in a March 2015 secondary offering, then sold 1.8 million shares in November 2015, reducing its stake to 4.6 percent.
Enterprise still owned 10 million shares as of November 2015, but spokeswoman Christy Conrad said Wednesday that the car-rental giant had exited the investment. "We've reduced the shares over the past year, and sold the rest off Monday with the Intel announcement," she said.
Mobileye shares traded between $32 and $47 in the year preceding the Intel announcement, and they jumped to $60.62 Monday. This is a rough guess, but if Enterprise sold half its shares at around $40 and half near Monday's closing price, it would have received around $500 million, in addition to approximately $292 million from the 2015 sales.
Enterprise didn't disclose how much it paid for the Mobileye stake, but if it put up about one-fifth of the $400 million in 2013, it reaped a nearly 10-fold return in less than four years. That's not bad for a big car buyer's bet on the cars of the future.