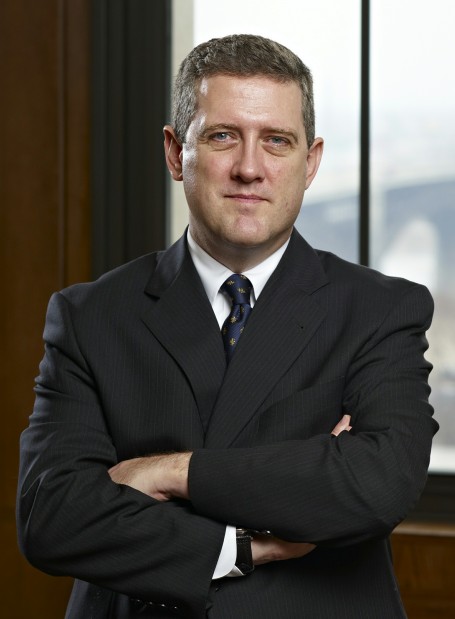 The European debt crisis probably won't sink the US economy, but policymakers on this side of the Atlantic should pay close attention to it, St. Louis Federal Reserve Bank President James Bullard said today. At a breakfast sponsored by the CFA Society of St. Louis and other organizations, Bullard said:
The European sovereign debt situation is an absolute wake-up call for the US. You are vulnerable, even if you are a big country with a long-time reputation in capital markets.
You can read that as a call for Congress' supercommittee to get serious about long-term deficit reduction. In response to a question about budget deficits, Bullard compared a business trying to make investment decisions to a grocery shopper who knows the checkout line he chooses will probably be the slowest one:
People can't tell where taxes would be levied 5 years or 10 years or 15 years from now, so they're not going to invest. ... I (the business person) can see that Congress is going to be forced to raise taxes in the future, and (assume that) what they're going to do is put them all on me or on my business.
For now, though, Bullard says it looks like the US will avoid a double-dip recession:
The basic prediction should be slow growth now, better in 2012, with some risk that something bad could happen.
If Europe degenerates into a full-blown financial panic, he said, the Fed stands ready to step in with liquidity measures similar to those it employed in 2008 and 2009:
There's nothing that would stop us from using those again, if we got into a situation like in late 2008 .... I don't think we're at that stage yet.