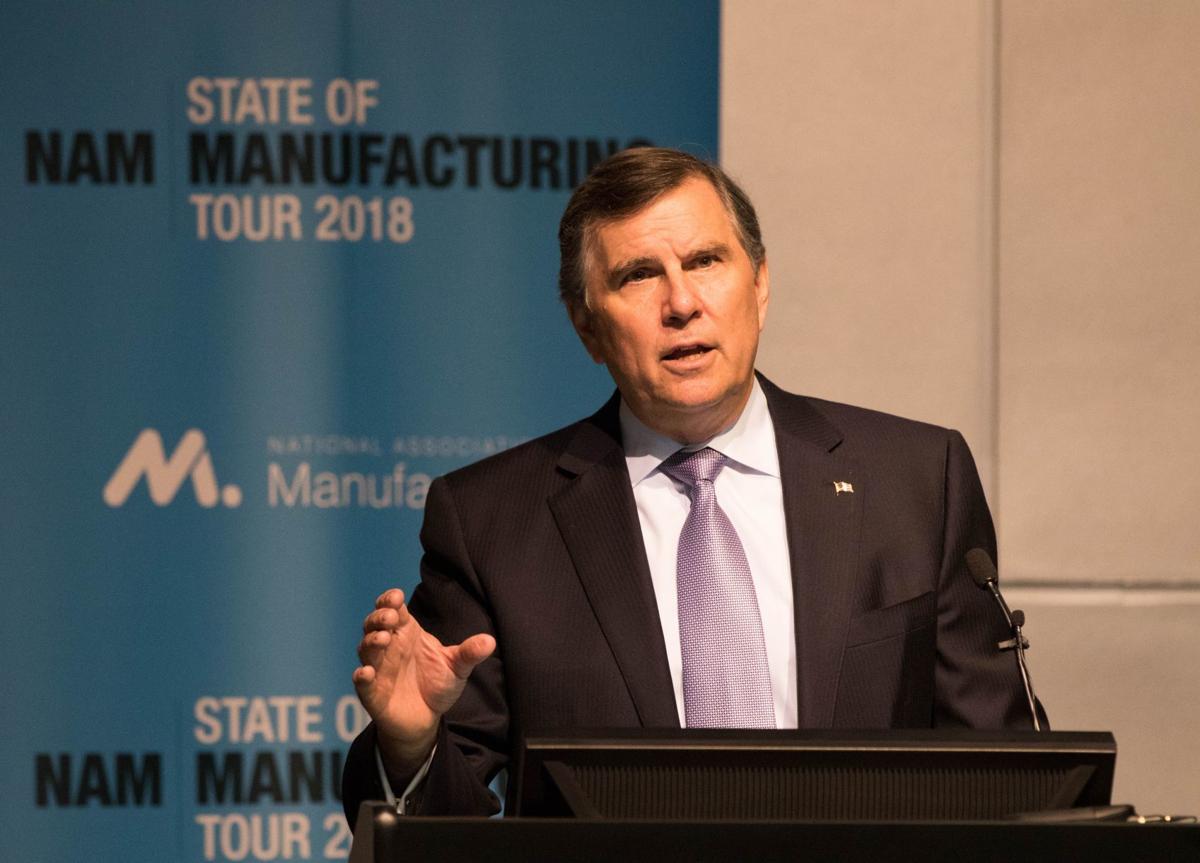 David Farr has been paid nearly $162 million over the last 10 years for running Emerson, and shareholders generally have supported his compensation.
Since annual "say-on-pay" votes began in 2011, Emerson has always gotten more than 90% approval for its pay plan. The Ferguson-based company hasn't come close to the kind of revolts that occurred at Mattel, Oracle and Walt Disney, each of which failed to receive majority support at least once.
In October, though, one shareholder declared that Emerson's pay practices "encourage management to pursue the wrong goals." Hedge fund D.E. Shaw, in a blistering letter that accused Emerson of having bloated costs and a poor record of capital allocation, also implied that Farr is overpaid.
D.E. Shaw later reached a truce with Emerson, so we're unlikely to see fireworks on the issue. Still, in an era when executive pay has become a hot political issue, the hedge fund's arguments are worth considering.
Unlike, say, Bernie Sanders, who simply argues that CEOs are vastly overpaid, D.E. Shaw's criticism was that Farr was rewarded while shareholders weren't. Its letter said the company "has provided incentives for management to grow the company even if returns … suffer as a result of value-destructive growth."
Emerson disclosed in late November that Farr earned $20.3 million for fiscal 2019. That included $1.4 million in salary, a $2.4 million bonus and $11.4 million in stock. He also got $420,235 in perks, including $370,090 worth of flights on company planes, and his pension increased in value by $4.6 million.
If you exclude pension gains, which were driven mostly by falling interest rates, nearly three-fourths of Farr's pay over the past 10 years has been in stock. Salary and bonus make up most of the rest.
Emerson says its compensation committee "used discretion" in setting Farr's bonus. Chris Brindisi, a principal at consulting firm Pay Governance, says that's unusual. Most companies use a fixed formula, based on performance, to determine bonuses.
"This is a design that gets a lot of criticism from proxy advisers for sure," Brindisi said. "It's pretty rare to see plans that aren't tied to specific financial performance outcomes."
For the stock that makes up the bulk of Farr's pay, Brindisi says Emerson uses fairly standard measures. Farr will earn his $11.4 million in stock for 2019 only if Emerson meets three-year targets for earnings per share and free cash flow.
Emerson slightly exceeded its 2017-2019 targets, so Farr got 107% of his $7.7 million stock award for 2017. The company said that was the first time in more than a decade that the performance share plan paid above 100%.
Emerson's position, then, is that management and shareholder interests are aligned. It sets tough goals, and the bosses earn less if they miss them.
Jeff Windau, an Edward Jones analyst, thinks Emerson's incentives prod management in the right direction. "From a shareholder perspective, more clarity is always beneficial, but we definitely like their metrics and think they are important for the business," he said.
Brindisi notes that activist shareholders often use executive pay as a "wedge issue" while pushing the company to take action on other fronts. That may be the case with D.E. Shaw, which wants Emerson to split itself into two companies.
When Emerson reached a truce with the activist hedge fund, D.E. Shaw said the company agreed to review its pay program. That doesn't mean Farr will earn any less, but he may have to meet a new set of goals.
Here's what St. Louis CEOs earned in 2018:
29. Allied Healthcare Products Inc.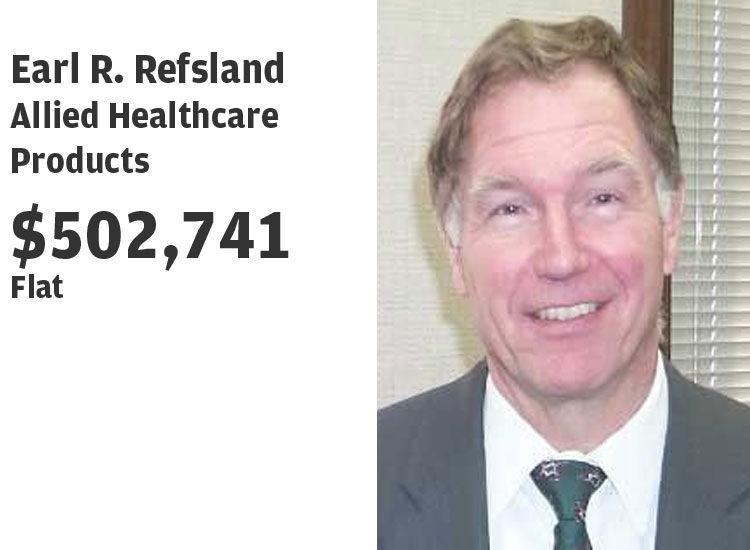 28. Peak Resorts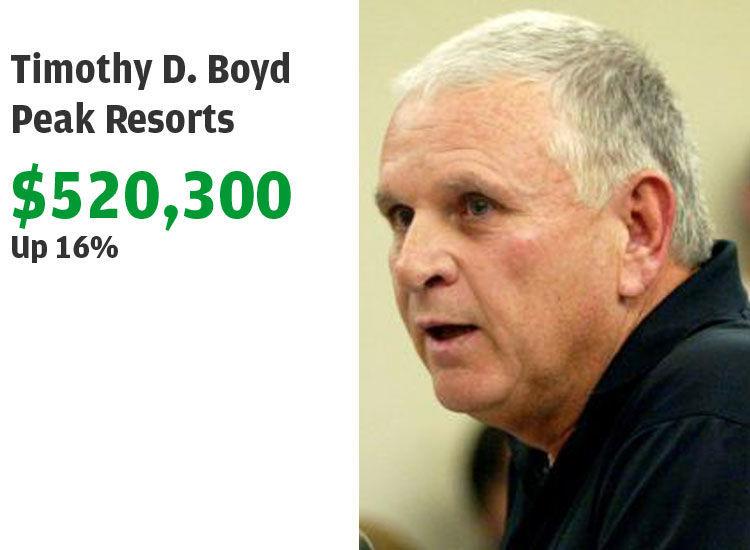 27. Reliv International
26. Avadel Pharmaceuticals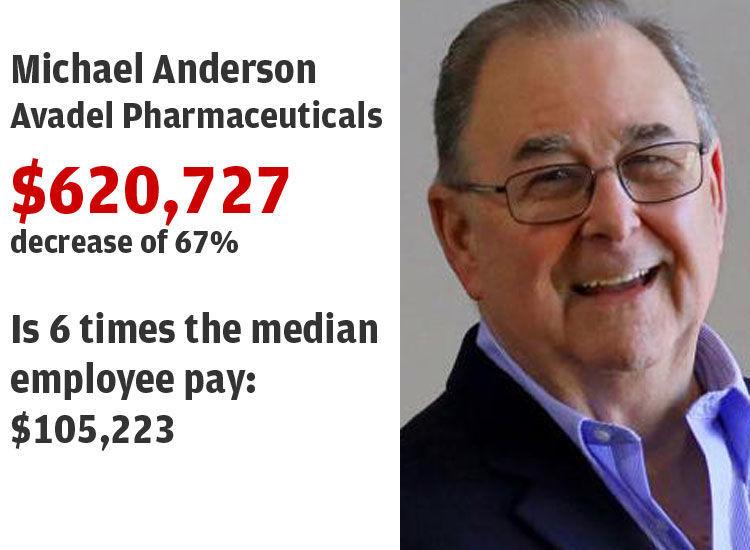 25. Enterprise Financial Services Corp.
24. Huttig Building Products, Inc.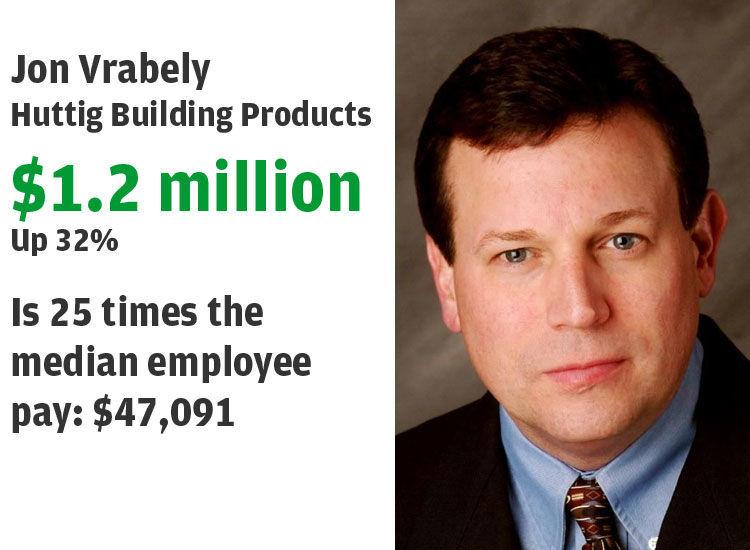 23. Foresight Energy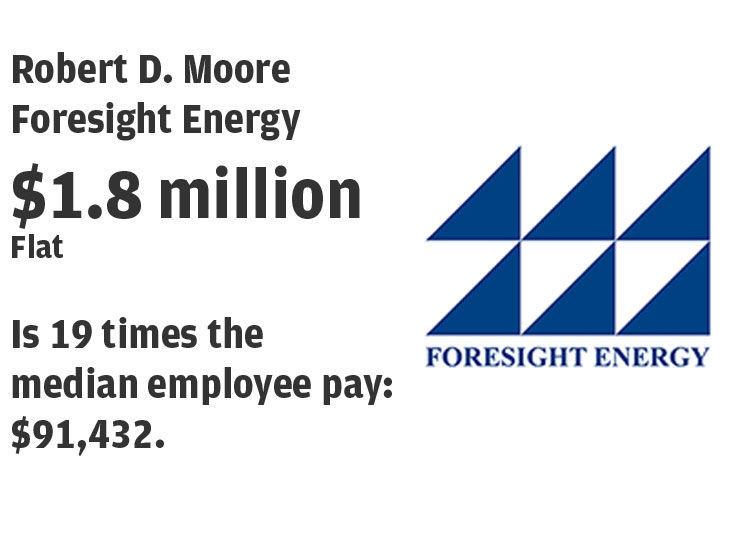 22. Cass Information Systems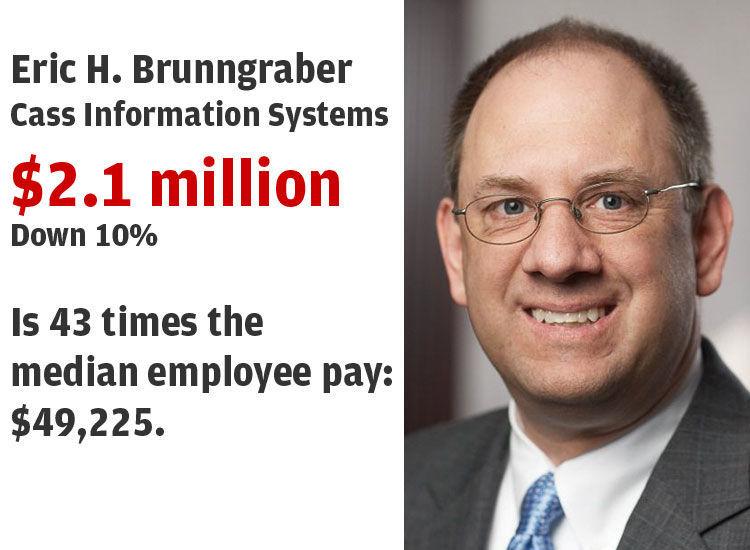 21. Build-A-Bear Workshop
20. Commerce Bancshares (John W. Kemper)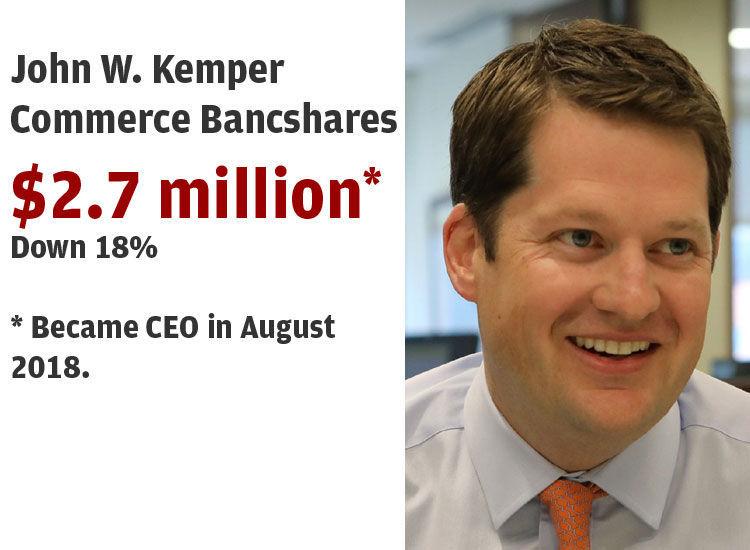 19. Aegion Corporation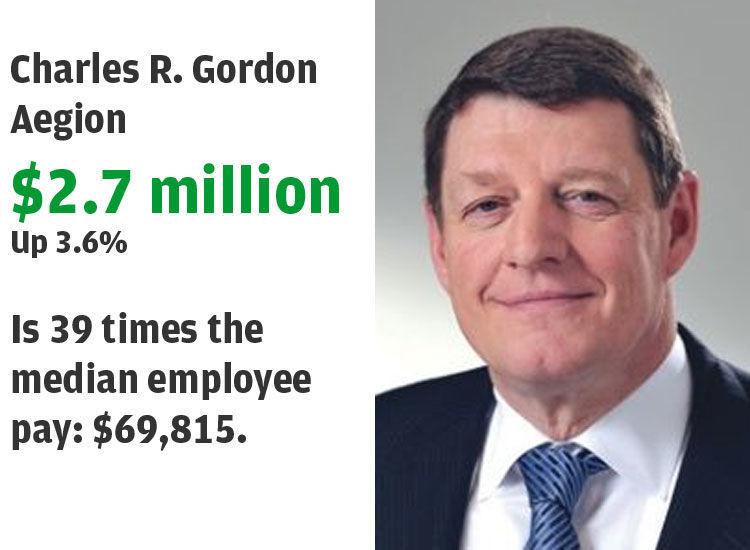 18. Esco Technologies Inc.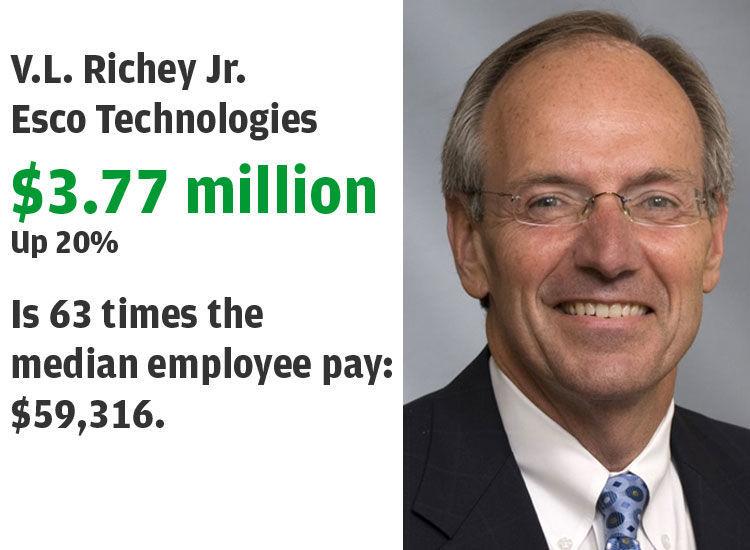 17. Spire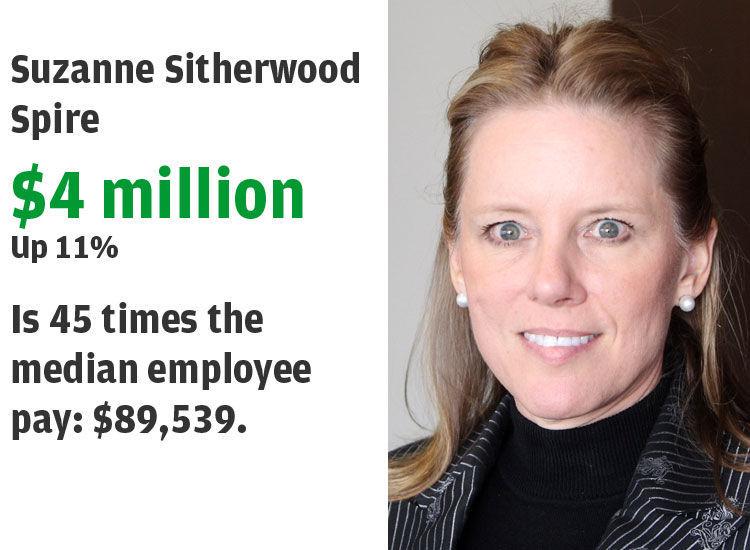 16. Commerce Bancshares (David Kemper)
15. Perficient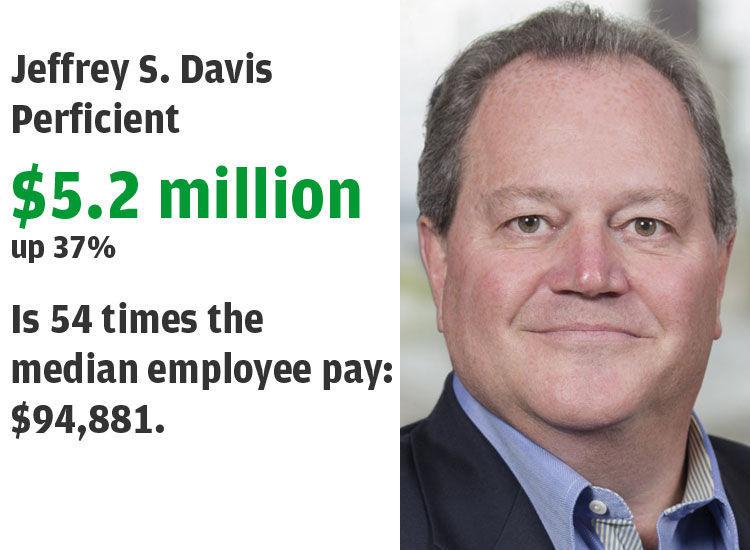 14. Stifel
13. Edgewell Personal Care Co.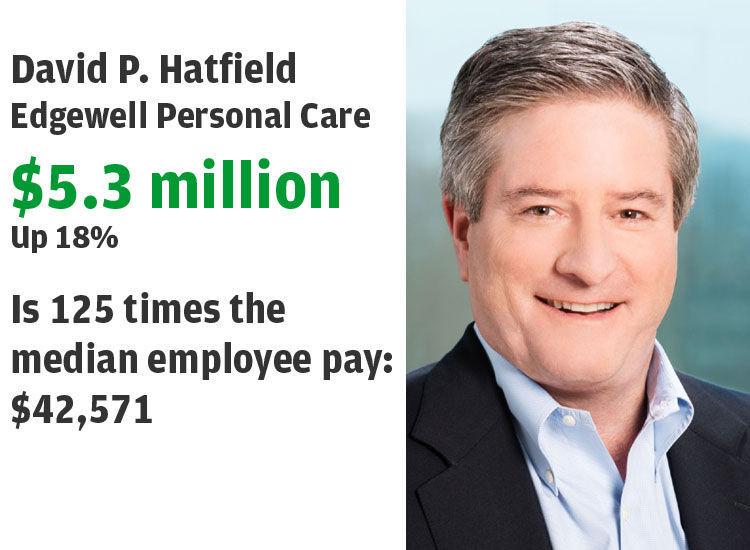 12. Belden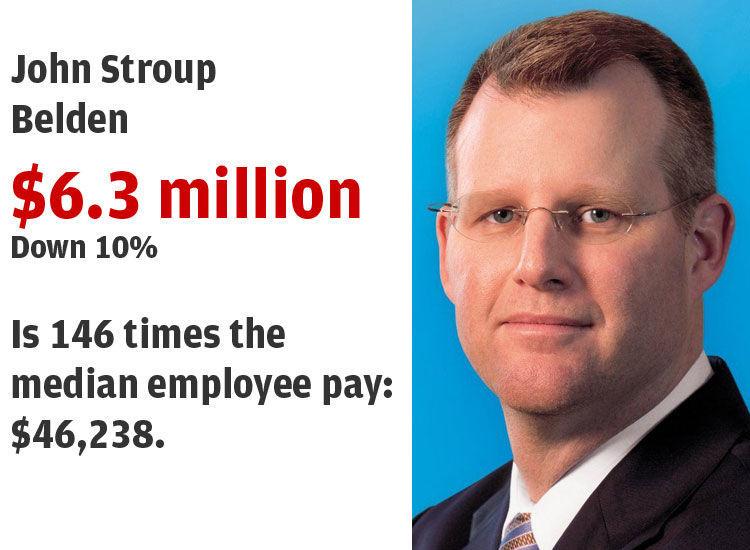 11. Olin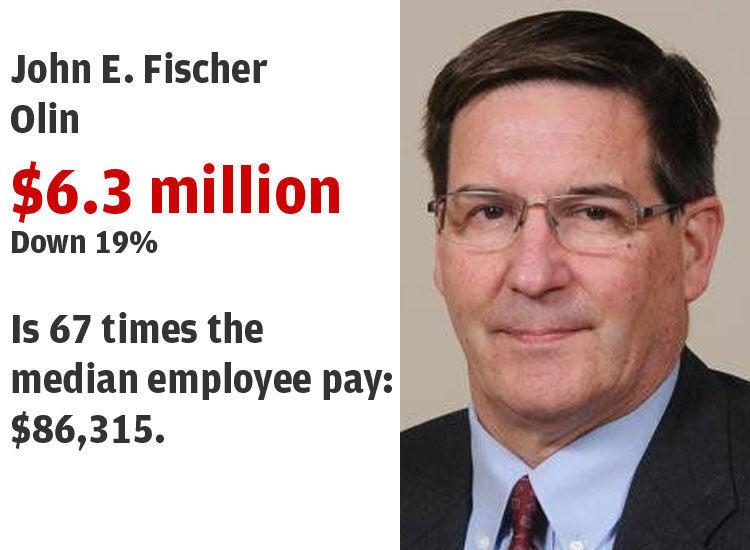 10. Reinsurance Group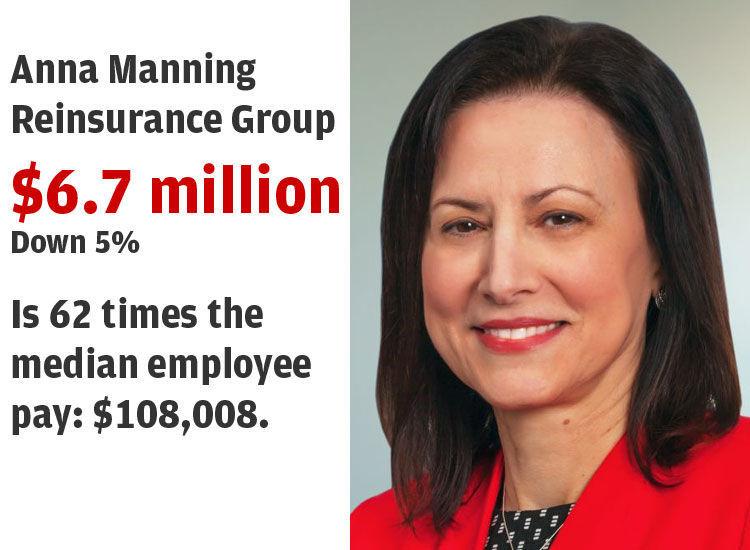 9. Energizer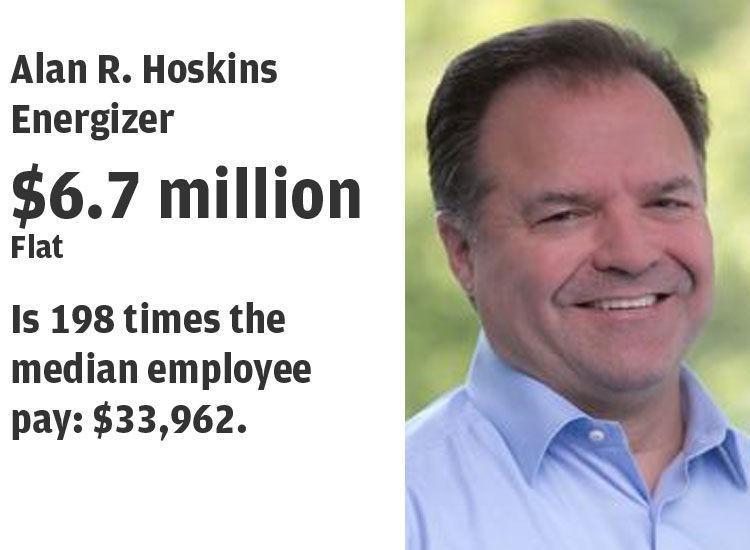 8. Peabody Energy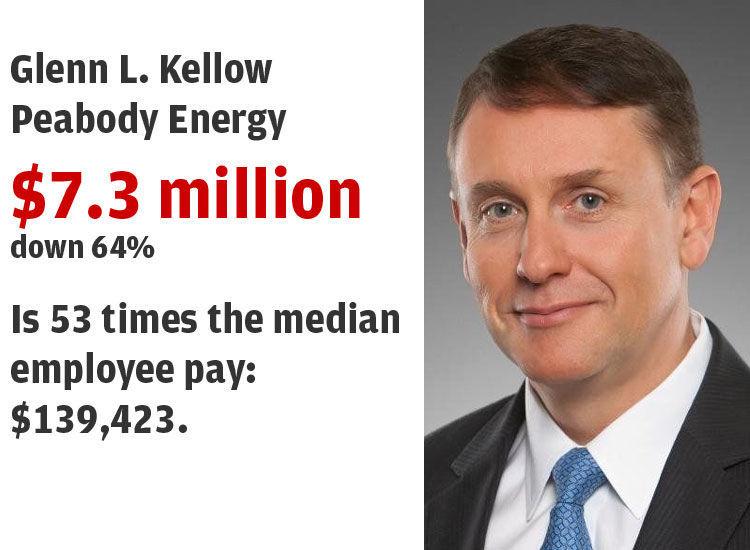 7. Caleres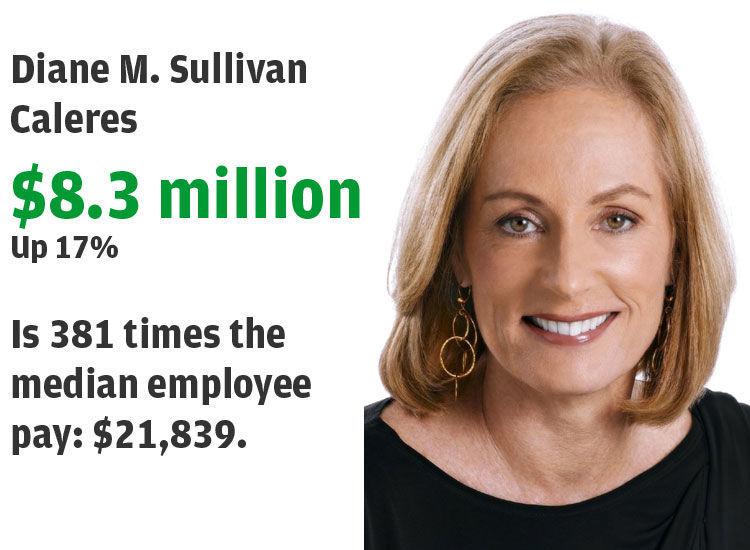 6. Ameren
5. Arch Coal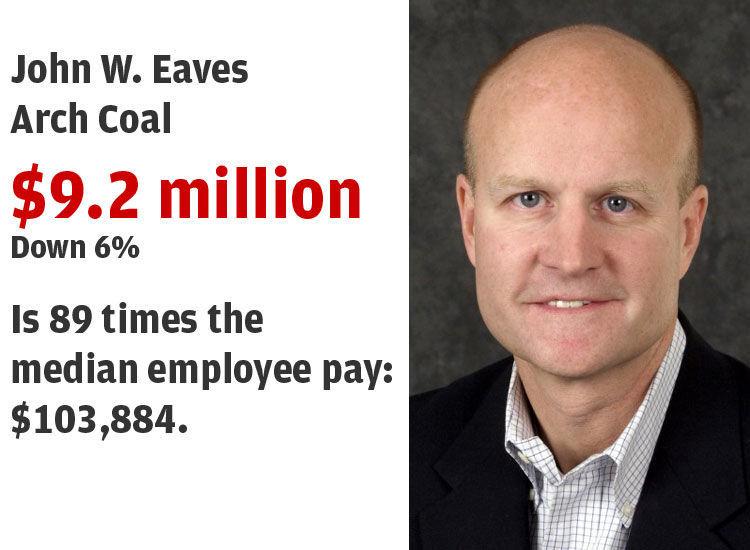 4. Post Holdings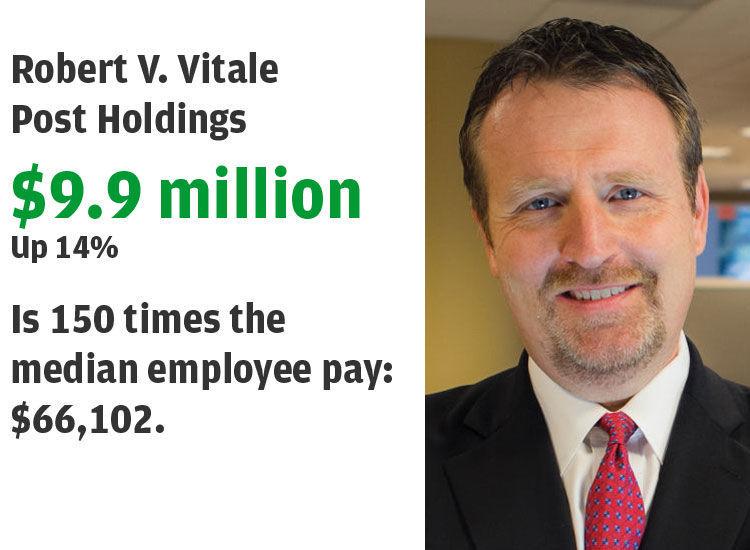 3. Mallinckrodt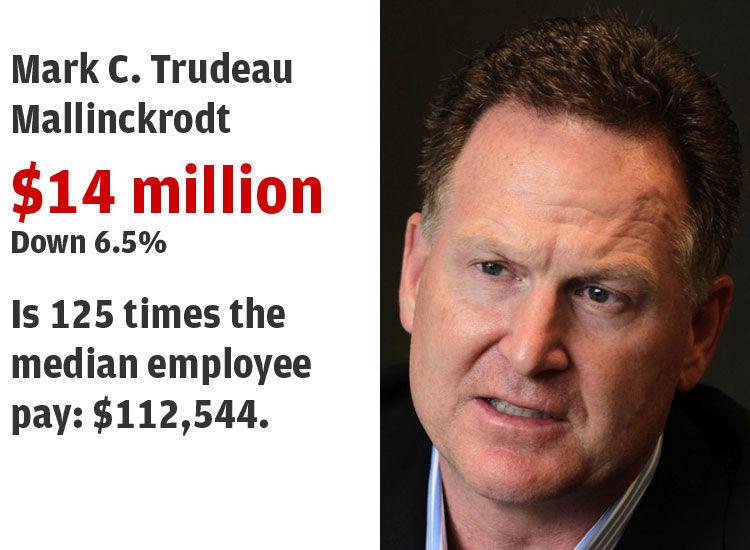 2. Emerson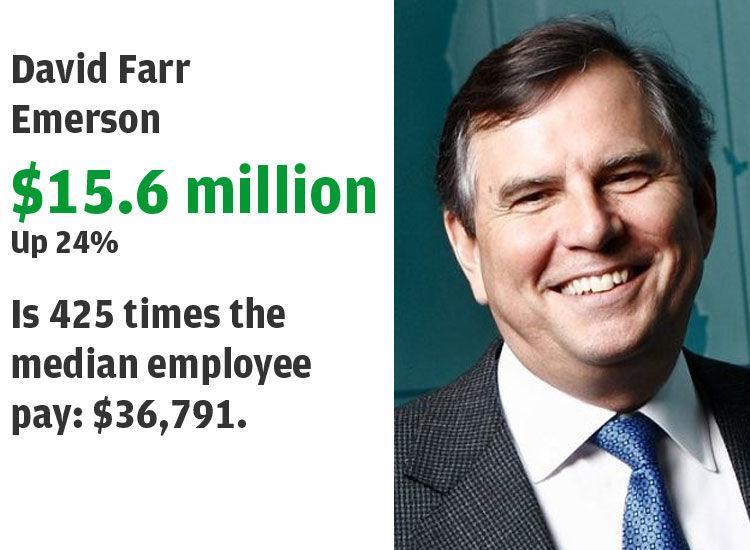 1. Centene