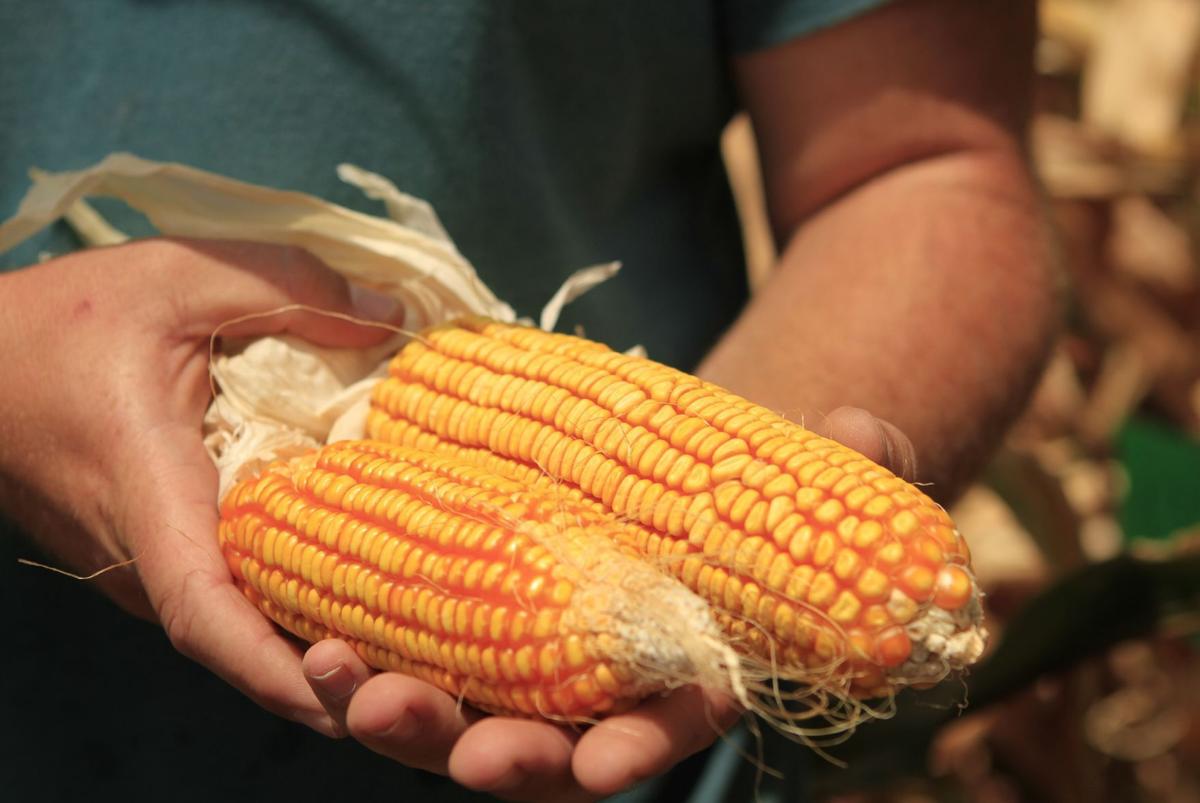 When a group of St. Louisans visited Israel in 2014 to build ties with that country's entrepreneurs, they expected to wait years for the effort to bear fruit.
Instead, it took five days. Kaiima, an Israeli agricultural technology startup, had raised $100 million in venture capital and was looking to establish a U.S. presence. After meeting the BioSTL delegation and doing some followup research, it decided to open an office in St. Louis.
Kaiima now has five employees at the Helix Center in Creve Coeur, and three other Israeli companies have followed it here. After its success with agriculture-related firms, BioSTL has expanded its recruiting efforts to other industries and other countries, including Ireland.
Sharon Berberich, a former Dow AgroSciences executive who heads Kaiima's U.S. operations, said her company had used lab and greenhouse space at the Danforth Plant Science Center, and had been introduced to key people in agribusiness and academic research.
"They don't just recruit people and drop them into St. Louis," Berberich said. "They actually stay involved and help people get the resources they need."
Ofer Haviv, chief executive of Evogene, was in town recently visiting his 10-person U.S. staff. Evogene, a publicly traded company in Israel, considered Davis, Calif., and North Carolina's Research Triangle before deciding to expand here.
"The fact that Monsanto is here was a plus," he said, "but mainly it was the quality of the people and the infrastructure. It is as good a place for this type of activity as anywhere."
Evogene uses computational genomics to develop improved crops. It moved a project focusing on insect-resistant corn to Creve Coeur's BRDG Park a year ago.
Forrest Innovations, which is using RNA technology to fight citrus greening and mosquito-borne human diseases, opened a BRDG Park office last summer, and NRGene, a data-driven genomics company, moved into St. Louis' CIC@CET building this spring.
All four Israeli firms expect their St. Louis presence to grow. Paul Chomet, a former Monsanto scientist who runs the NRGene office, says the company came here to be in the middle of row-crop country, but its technology has applications in health care, too.
"The plan is also to expand our capabilities in the human genomics field, and there's nothing better than being right next to Washington University and Barnes-Jewish Hospital," he said.
Roy Borochov, president of Forrest Innovations, moved here from Israel to run the U.S. office. He said St. Louis has everything on the company's checklist: talented scientists, facilities, and investors and service providers who understand science-based companies.
He's also found this a pleasant place to live. "My kids are having the time of their lives, my wife is enjoying every moment, and I'm proud and happy to say I'm part of what's happening in St. Louis," Borochov said.
BioSTL, a nonprofit that supports the life-sciences industry here, targeted Israel because of its high concentration of biotechnology companies. It has led three more trips there since the initial one in May 2014.
"We're not talking about tax incentives and the cost of living and the weather," BioSTL President Donn Rubin says. "We are presenting a value proposition using strategic partners who could be their first major customer, an R&D partner or collaborator or maybe their acquirer."
Although the group's initial focus was on biotechnology firms, it helped connect a financial technology startup, BondIT, with the SixThirty accelerator program this spring. The group now calls its international outreach GlobalSTL and is targeting the cybersecurity and health-care industries in addition to agriculture and finance.
Local officials also are building relationships in Ireland, another small nation with a strong technology sector. In both places, Rubin realizes that he probably isn't recruiting entire companies or large numbers of jobs.
Each technology company that locates here, though, makes St. Louis more attractive to the next one looking for a U.S. base. If the wins keep coming, the jobs eventually will too.
Daily updates on the latest news in the St. Louis business community.