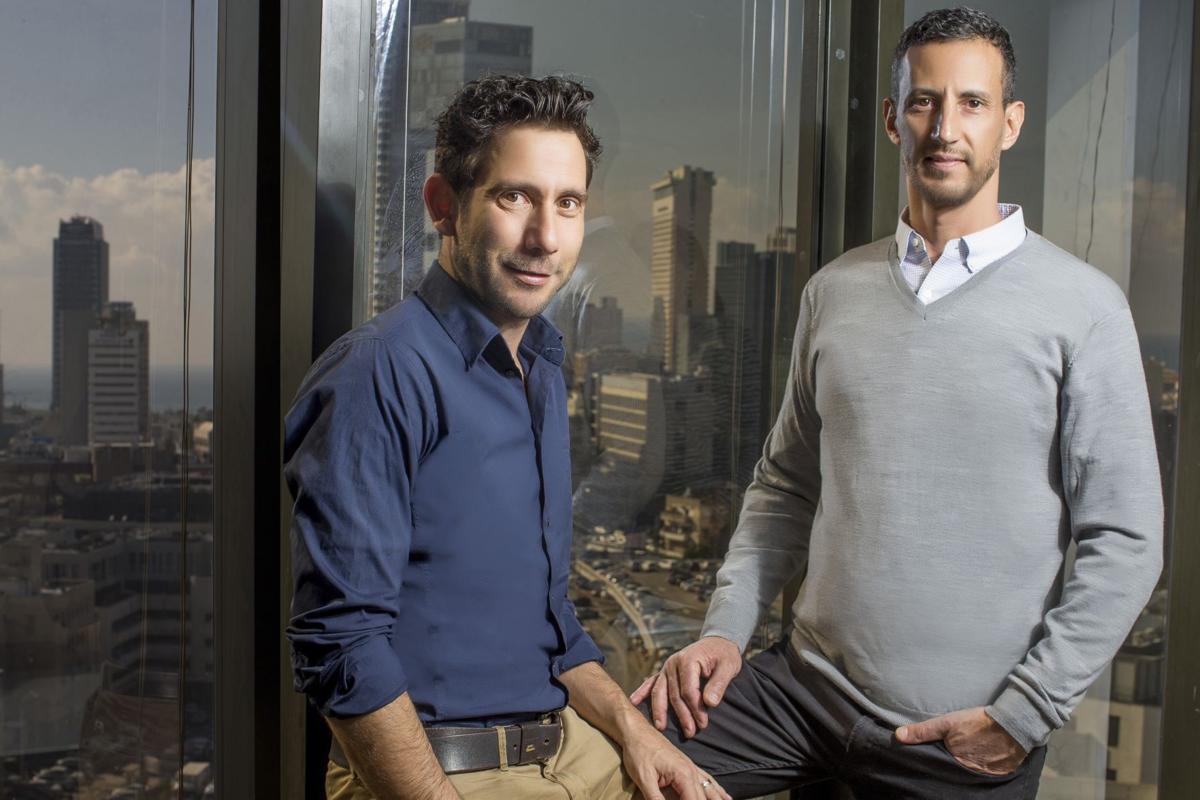 Guy Weitzman has lived in St. Louis just three weeks, but he's already one of the city's most enthusiastic boosters.
Weitzman, a native of Israel, moved here last month with his wife and two children. With him came the headquarters of Atomation, a three-year-old company that connects "dumb" objects, such as factory equipment or wooden poles, to the internet.
Weitzman first visited St. Louis last year to follow up on contacts he made through GlobalSTL, an initiative that aims to connect local companies with innovators in other countries. That trip proved fruitful, and he returned in January to sign a deal to place wireless sensors on some of Ameren's utility poles.
After 22 trips in 14 months, Weitzman realized he was spending too much time in the air and not enough with his family. He also had enough clients and potential clients in the U.S. that it made sense to move here.
He's already hired Rich Wolkowitz, former owner of the Car Credit City used-car dealerships, as Atomation's global operations executive, and plans to build a sales and customer-support team here. The research and development team, led by co-founder Eran Keshet, remains in Tel Aviv.
Israel has a well-earned reputation for nurturing tech startups, and Weitzman sees some of the same elements here, including a well-educated workforce. He's also impressed by the willingness of companies such as Ameren to open their doors to entrepreneurs.
Vijay Chauhan, GlobalSTL project lead for industry group BioSTL, believes this region's corporate giants are its biggest allure. "If you are coming to the U.S. because you want capital, you are better off going to the East Coast or West Coast," he said. "If you are looking for markets that can help your business create value, then you want to come to St. Louis."
Weitzman said he had offers to move elsewhere, including from venture capitalists who wanted him on one of the coasts. St. Louis' support network won him over, and Atomation now has a small office in the Cortex district.
With Chauhan's help, he has met with several large corporations and built a pipeline of 85 potential projects.
All of them are about making dumb objects smart and connecting them to the so-called internet of things. For Ameren, Atomation developed a sensor network that detects when a pole starts leaning or falls down. The network is being tested on 50 poles at Ameren's research center in Champaign, Ill.
Atomation also is working on a gas-sniffing drone to detect leaks in the utility's natural gas pipelines.
Other area customers include the Danforth Plant Science Center and DynaQuip Controls, a valve manufacturer in St. Clair in Franklin County.
The Danforth Center is interested in agricultural applications; DynaQuip wants to let customers see which valves are open, which are closed and which might be leaking.
Weitzman doesn't think small. He thinks businesses will need to connect billions of dumb objects, from pallets in warehouses to rows of crops, and he thinks Atomation can do it faster than anyone else. The utility-pole test was up and running before Ameren's purchase order even went through.
"I'm here to establish the business and build something really big here," Weitzman said last week. "Atomation has a solution that nobody else really has."
And by "here," Weitzman doesn't just mean Atomation; he means St. Louis. "I took a huge risk deciding to move here and now I must commit to this place," he said. "I'm sure the ecosystem will pay me back for the commitment."
Daily updates on the latest news in the St. Louis business community.