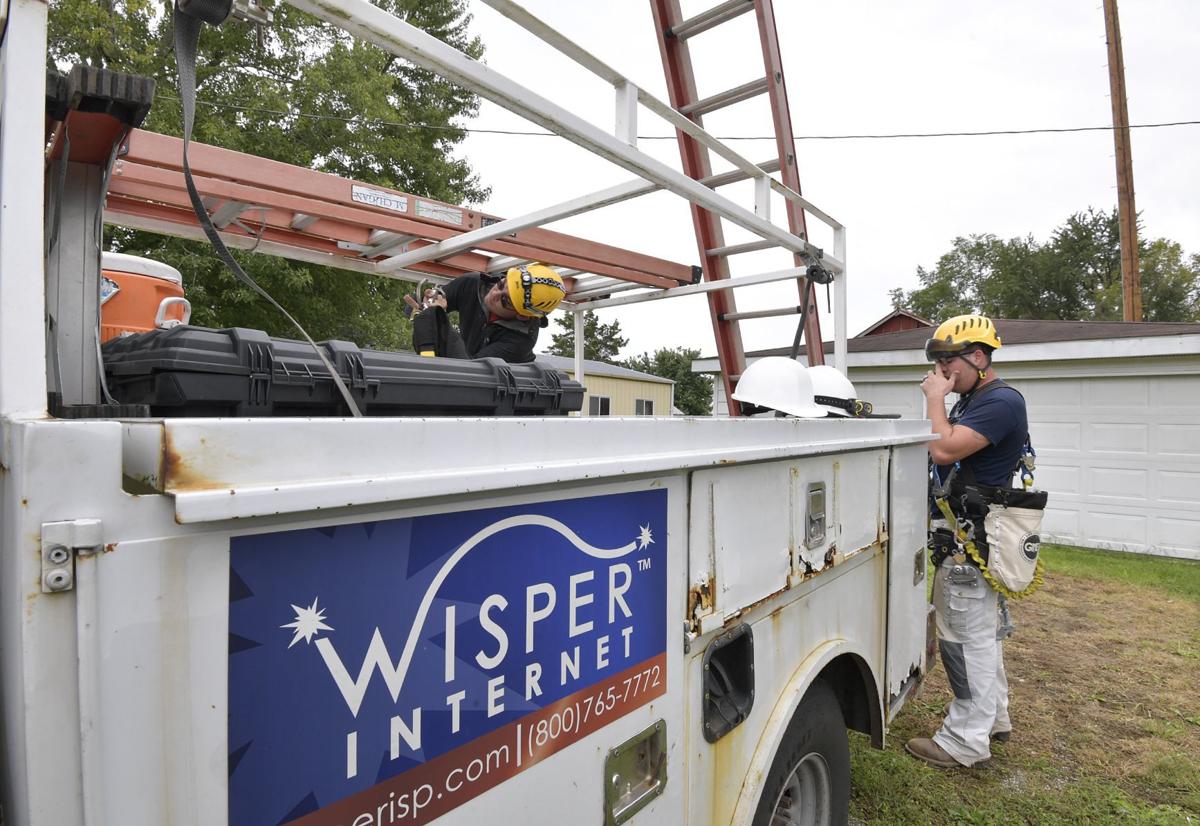 Wisper Internet, based in Mascoutah, announced Tuesday that it is teaming with Microsoft to bridge the digital divide in rural areas.
The project, part of Microsoft's Airband Initiative, will bring internet access to rural parts of Missouri, Illinois, Oklahoma, Arkansas and Indiana. Of 2 million residents in the targeted areas, the Federal Communications Commission considers 980,000 to be underserved by broadband providers.
Wisper spokeswoman Alison Tupiri said the Microsoft project is in addition to areas the company has committed to serve as part of theFCC's Connect America Fund.The FCC awarded Wisper $220 million from that fund in 2018, the second-largest amounted granted to any company, and Wisper started receiving the money in February.
Tupiri said hiring in the past month has increased Wisper's staff to more than 100 employees. She added that the work has been designated as essential under coronavirus-related emergency orders.
The company serves more than 16,000 customers with a technology known as fixed wireless, which beams internet signals to homes or offices from access points on towers or tall buildings. In areas with low population density, it's more economical than laying miles of fiber-optic cable.
Microsoft launched its Airband Initiative in 2017. It said in a March 5 news release that the project has already brought internet access within reach of 633,000 previously underserved people.
An FCC report last year said that 35% of rural Missourians and 39% of rural Illinois lack adequate broadband access.