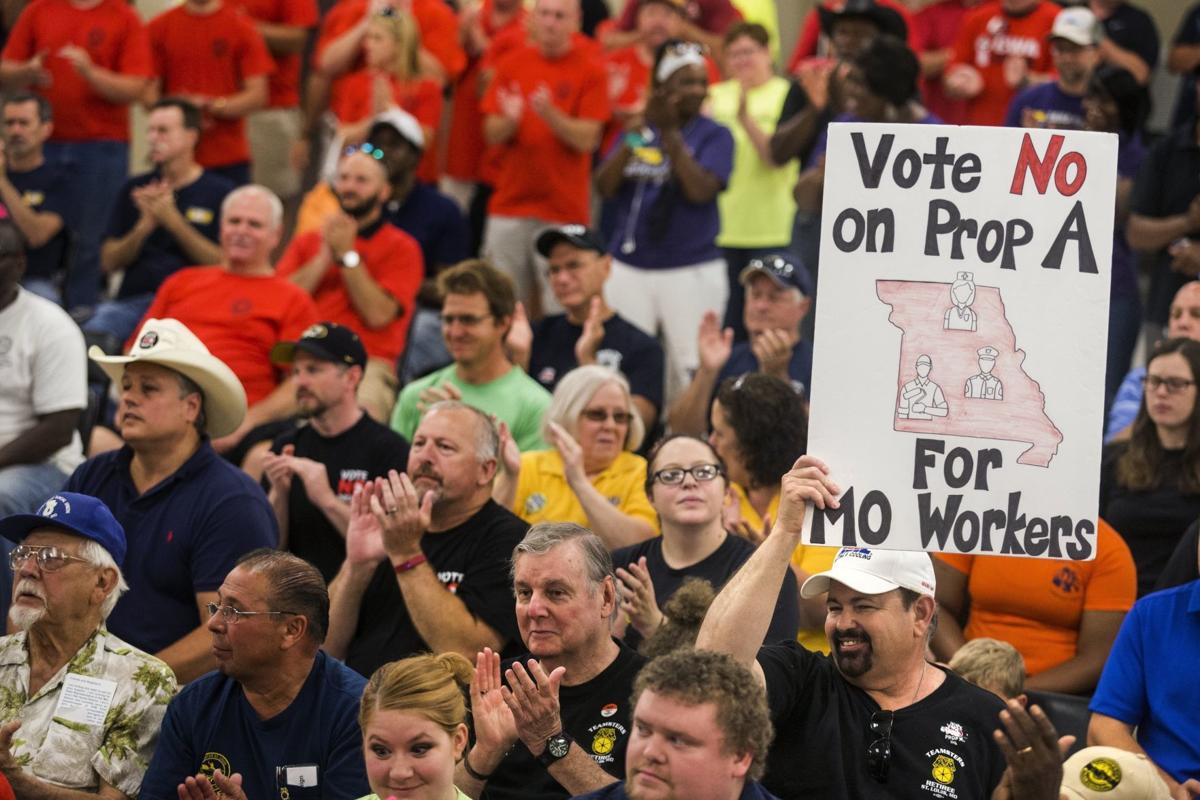 The defeat of a right-to-work law in 2018 seems to have given Missouri's unions a boost. Their membership grew by 46,000 last year, bucking a downward national trend.
The increase boosted the state's union membership to 297,000 people, the highest number since 2004. Union members now make up 11.1% of the state's workforce, the highest percentage since 2008.
Nationally, union membership fell by 170,000 last year and is now 10.3% of all workers, down from 10.5% in 2018. Last year was the first time since 2003 that Missouri had a higher unionization rate than the U.S. as a whole.
In addition to the 297,000 union members in the state, 36,000 Missourians are represented by unions but are not members. A law that voters rejected in 2018 would have allowed those non-members to opt out of paying union dues.
In Illinois, union membership fell by 15,000 last year, reducing the unionization rate from 13.8% to 13.6%.
Nationally, just 6.2% of private-sector workers were union members, compared with 33.6% in the public sector. The Bureau of Labor Statistics says the average union member earned $1,095 a week last year, compared with $892 for non-union workers.
Daily updates on the latest news in the St. Louis business community.