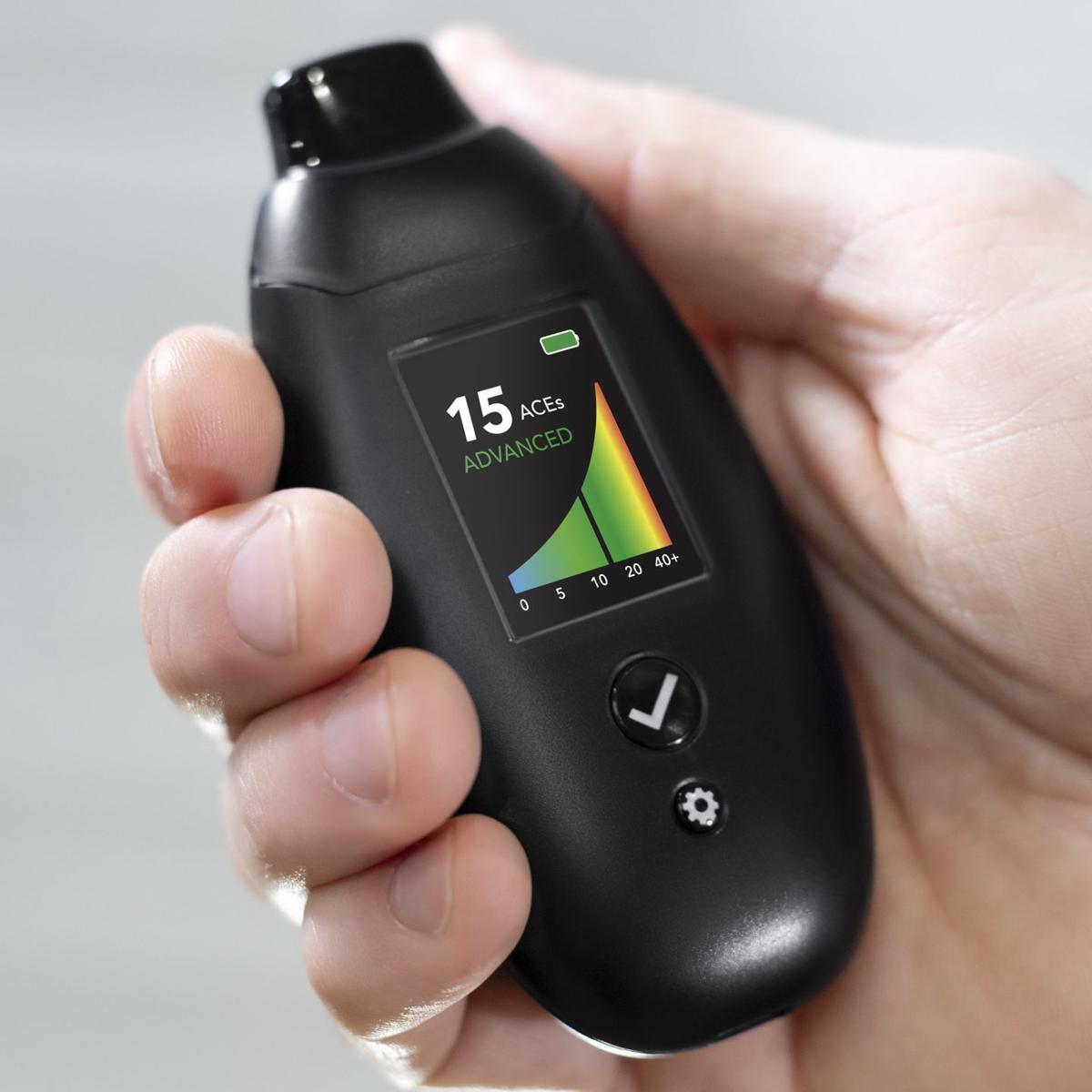 For most medical-device startups, the road to market is long and expensive. Not so for Readout Health, which is selling to consumers less than a year after the company was organized.
The product is Biosense, a pocket-sized device that samples a person's breath to measure ketone levels. Ketones, chemicals produced by the liver that are present in the bloodstream, are a key measure for people on the popular keto diet, which increases fat consumption and reduces carbohydrates.
The device, invented by brothers Tim Ratto of San Francisco and Matt Ratto of Toronto, caught the attention of Jim McCarter, a St. Louis entrepreneur who was working for diabetes care company Virta Health in San Francisco.
McCarter brought the device to BioGenerator, the investment arm of BioSTL. Charlie Bolten, BioGenerator's senior vice president, quickly saw the potential.
"It's in a category that we call healthy living, and we find it very interesting," Bolten said. "People are spending lots of money to get better control of their health."
BioGenerator provided a startup grant and in February it recruited Jim Howard, one of its entrepreneurs in residence, as Readout's chief executive. Howard has been associated with several health care ventures, including a stint as CEO of SentiAR, which makes holographic imaging software for heart surgeons.
He's also been on the keto diet for nearly two years and has thoroughly studied the science on ketones, weight loss and health. The one thing keto adherents lacked, he says, was a convenient way to take readings every few hours.
A blood sample can measure ketones accurately, but most people don't want to prick their fingers multiple times a day. Breathing into the Biosense takes only a few seconds, and it works with a mobile app that stores and analyzes the user's data.
The company has done a clinical study to confirm Biosense's accuracy and is collaborating with Washington University on further research.
Biosense is being registered with the Food and Drug Administration as a Class 1 medical device, a group that includes non-risky products such as bandages and stethoscopes. Readout can't make specific medical claims for the device, although some research suggests a link between ketone levels and various diseases, including cancer.
Howard estimates that 7 million people follow the keto diet or similar low-carb regimens, and he thinks many of them will want a device like Biosense.
"This is for any individual who is in a state of fat burn and wants to know their personal metabolic response to food and exercise," he said. "It has real broad appeal."
Readout began taking orders Thursday and expects to ship the $299 devices within a couple of weeks. The device is largely manufactured in Toronto, but final assembly and calibration happens at the company's office in midtown St. Louis. Readout employs six people here and is hiring three more.
The company has raised $1.2 million from investors, including BioGenerator and iSelect Fund, a St. Louis venture firm. That's not much to launch a medical device, but Howard said Readout was fortunate to have founders who self-funded Biosense's development.
Low-cost office space and a supportive ecosystem also give the company an edge. "I felt St. Louis was a better place than the Bay Area to scale," Howard said. "With the (BioGenerator) grant and research access, we would be able to create a company with unfair advantages."
The company was in "stealth" mode until this week, hiring staff and raising money but keeping the product under wraps. Now, just before New Year's resolutions season, the marketing push begins.
Daily updates on the latest news in the St. Louis business community.