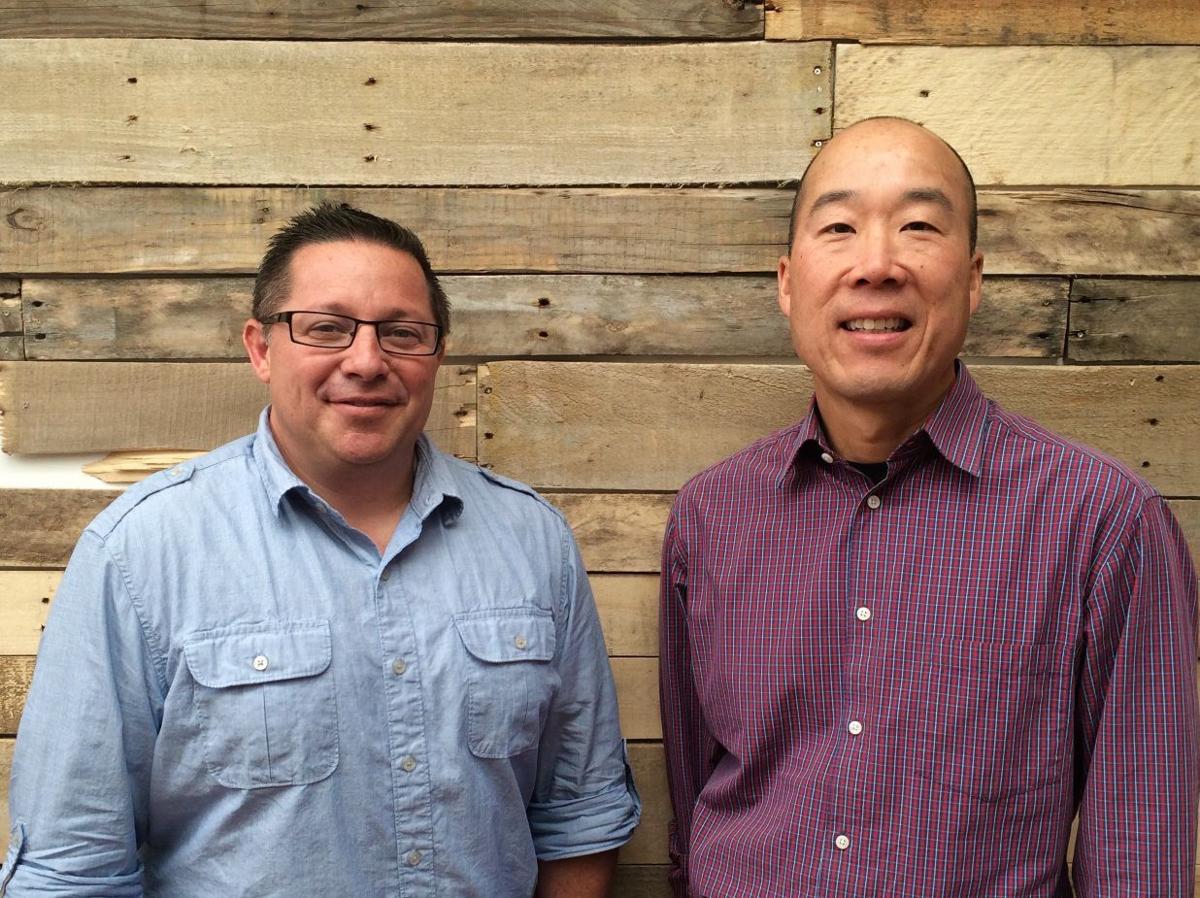 The sporting goods business, Art Chou says, is starting to resemble the pharmaceutical business.
Rather than spending money to create new products, big companies increasingly let small startups do the innovating. Buying the startup is cheaper than investing in research and development.
For that model to work, though, entrepreneurs need to get their ideas in front of deep-pocketed companies. Corporate executives need to be confident that they're seeing all of the best deals.
Chou, a former Rawlings Sporting Goods executive, hopes to make those connections through a new sports-business enterprise called Stadia Accelerator.
Like other accelerator programs, it will combine a venture-capital-like investment with a period of intensive mentoring and business development. Stadia will be based in the T-Rex building downtown, where it will join a stable of accelerators managed by Cultvation Capital.
Chou thinks Stadia will find plenty of entrepreneurs who have invented a better golf club or fishing lure or a way of analyzing fitness data.
"You have investors who understand and invest in sports," he said. "You have companies that need innovation and you have entrepreneurs, but right now there's nothing to put those three together."
His co-founder at Stadia is Tim Hayden, director of St. Louis University's Center for Entrepreneurship and former chief executive of Vivid Sky, which developed a mobile app for use in sports stadiums.
Every six months, Stadia will invest up to $100,000 in five companies and help them make connections in the sports-business world. In an investor presentation, the group lists more than 50 potential mentors, including Jacksonville Jaguars President Mark Lamping, St. Louis Rams executive Kevin Demoff and people at Rawlings, Schutt Sports and Callaway Golf.
Chou and Hayden are trying to raise $10 million to fund the accelerator for five years, including follow-on investments in companies that seem the most promising. Stadia plans to announce its first group of companies in September.
For investors, the fund offers a way to invest in a diversified group of sports startups that have been vetted by experts.
"Most of the money invested in sports has been ego-driven," says Hayden, who will remain at SLU for one year while launching Stadia. "This is a true business investment play."
Accelerator programs are common in the technology industry but have been tried only a couple of times in the sports world. Nike launched an accelerator three years ago to develop ways to use its Fuelband technology, and the Los Angeles Dodgers announced a program in April to develop technology and entertainment startups that could help the baseball team.
Stadia isn't tied to a single brand or line of business, so Chou and Hayden expect to see companies from all over the world. They already have about 40 applicants, including a handful from St. Louis.
Jay DeLong, a general partner in the SixThirty financial-services accelerator, thinks that Stadia is a promising idea and that St. Louis is a good place to try it.
"In this town, you have some shrewd sports celebrities," he says. "When you have some deep-pocketed people who know the industry but don't have the expertise in mentoring startups, an accelerator makes perfect sense," he said.