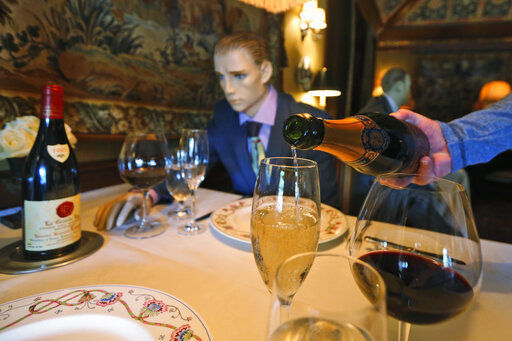 I've never had a three-martini lunch, but maybe I'll ask the boss to pay for one now that it's fully tax deductible.
It'll be for research purposes. We need to learn whether the new tax break for business meals is reviving the restaurant industry, and we couldn't just walk into a fancy place and observe other diners. We'd need to order a steak and cocktails to look like we belonged.
Actually, my boss would respond with a laugh, then a flat "no." I don't need hands-on research, though, to guess how meaningful the tax break will be to most restaurants.
"There's simply no evidence that going to a 100% deduction for business meals will do anything for the economy," says Howard Gleckman, senior fellow at the Tax Policy Center in Washington.
Business meals haven't been fully deductible for 35 years, and the restaurant industry has done fine for most of that time. Industry lobbyists predicted widespread job losses in 1993, when Congress cut the deduction from 80% to 50%. Instead, full-service restaurants added 112,600 jobs the next year.
Nevertheless, President Donald Trump pushed for a return to 100% deductibility, and Congress included it in the year-end stimulus bill. The change will cost the government about $6 billion over two years.
That's a relatively small sum in a year when Congress spent trillions on relief measures, but fairness should still matter.
With restaurants still closed or operating at limited capacity during the COVID-19 pandemic, the tax break won't do anything for laid-off cooks and waiters. Even after the pandemic ends, it's unlikely to benefit most restaurants.
"This is going to help the white-tablecloth places and the hotels," Gleckman said. "For casual dining and the rest of the sector, this isn't going to do a thing for them."
It's worth revisiting why Congress trimmed the deduction in the first place. "Dining and entertainment are a mix of a business expense and personal consumption," explained Garrett Watson, senior policy analyst at the Tax Foundation. "The thinking was we didn't want to incentivize the personal consumption."
Especially in small, closely held firms, it's hard for tax authorities to draw a bright line between business and personal expenses. If a married couple celebrate their anniversary at a fancy restaurant, but they also own a business and spend a few minutes discussing the quarterly sales forecast, they probably can deduct the lobster and champagne. Limiting the deduction to 50% at least acknowledges that they got some personal benefit.
"Most economists are not fans of the 100% deduction," said Alan Viard, a resident scholar at the American Enterprise Institute. "It's not clear that most of those meals are pure business expenditures."
The 100% tax break is only for 2021 and 2022, but you can be sure the National Restaurant Association will lobby hard to keep it. The business meals deduction could join a long list of special-interest "extenders" that Congress passes year after year without any thought about whether they're part of a coherent tax policy.
President Jimmy Carter often gets credit for linking the deduction to multiple martini consumption, but Sen. George McGovern made a similar point in 1972. He complained that the tax system "allows a corporate executive to deduct his $20 martini lunch while a workingman cannot deduct the price of his bologna sandwich."
Prices have risen since then, but McGovern's point about fairness still stands. The three-martini lunch deduction has no place in legislation designed to help people suffering because of a pandemic.