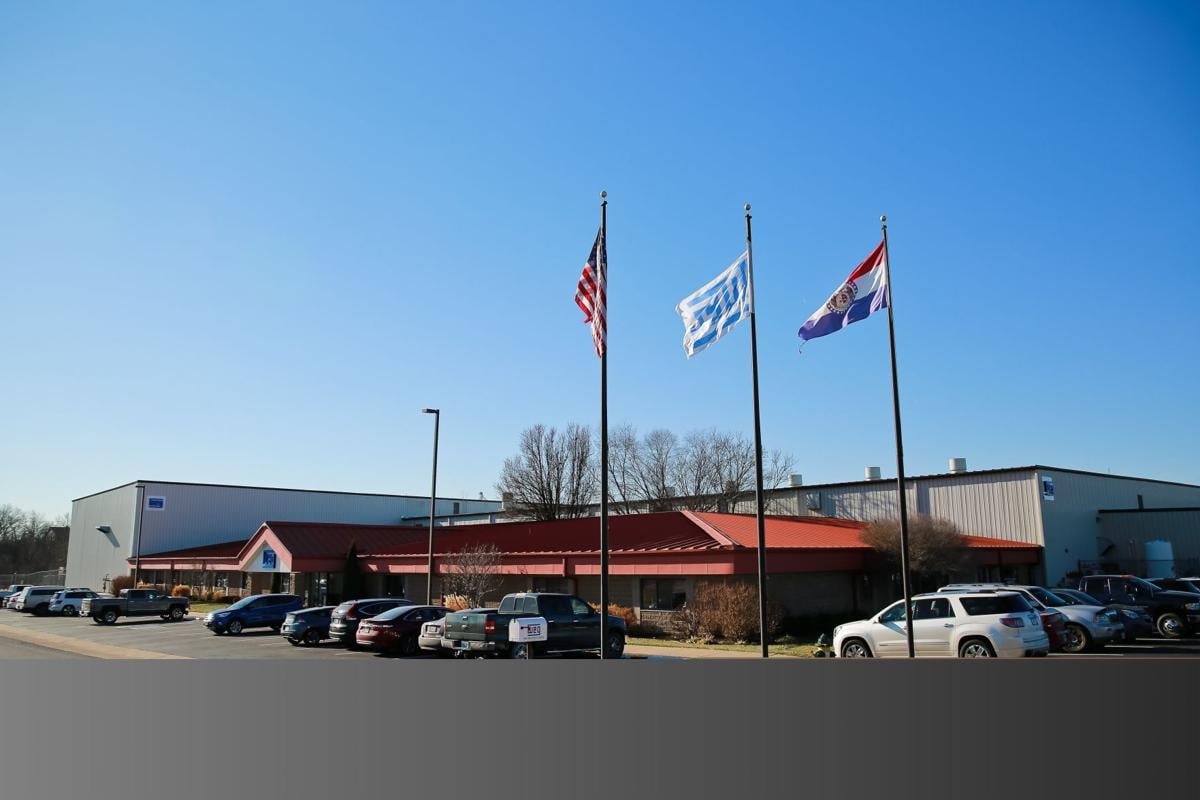 WEG Transformers USA employs 450 people at its two plants in Washington, Missouri, and has expansion plans on the drawing board. It only hopes protectionism doesn't get in the way.
Invoking the same national security clause that President Donald Trump has used in other trade cases, the U.S. Commerce Department is investigating imports of some steel components, known as cores and laminates, that go into electrical transformers.
The investigation, due to be completed by February, could result in tariffs similar to the 25% levy Trump imposed on imported steel and aluminum in 2018. Phillip James, WEG's general manager in Missouri, says he's heard talk of a 42% tariff on the electrical components.
That would raise WEG's costs and might make the company rethink its plan to grow in Missouri. "If tariffs are placed on processed material, WEG sees this as an action that could possibly cause us to use other locations in the world to meet our customer demands," James wrote in a comment letter to the Commerce Department.
In an interview, James explained that WEG, which is part of a global firm based in Brazil, had to scramble when the 25% steel tariff went into effect. "That had a significant impact on our business," he said. "We put a tremendous amount of work into our electrical steel supply chain over the last two years."
One change was to import cores from Mexico, where producers can buy steel without paying the U.S. tariff. WEG competes with companies in Mexico and elsewhere that buy steel at lower world prices, so it had to keep its costs in line.
The trade case appears designed to protect a single company, AK Steel. It's the only domestic producer of grain-oriented electrical steel, the type of metal used in transformers.
AK Steel has more than 70% of the market for that product, and it's already protected by the steel tariffs. James thinks another layer of tariffs would cause shortages.
"The fact is, from an industry point of view, AK Steel does not have either the capacity or the full technical offering to meet all the needs of the transformer industry in the U.S.," he said.
WEG and other transformer manufacturers argue that a tariff on their components would weaken national security, not strengthen it. More than 80% of the affected imports come from Canada and Mexico, close allies that are also part of the North American electrical grid.
"This national security investigation is at odds with the notion of improving the U.S. electrical grid, which everyone has agreed is a priority," says Lewis Leibowitz, general counsel for the Core Coalition, a group organized to oppose the tariffs.
Manufacturers like WEG aren't the only firms raising an alarm about this trade case. The Edison Electric Institute and other utility organizations said in a comment letter that transformer tariffs "ultimately will be borne by electricity consumers."
Demand for transformers is booming, James said, as utilities invest in solar and wind installations and smart grid technology. "We can't produce enough right now," he said. "Our basic operating directive is we want to keep on growing, investing and hiring more people."
A reliable electrical grid, affordable prices for consumers and job growth in Missouri all are perfectly compatible with national security. Another round of protection for the domestic steel industry, which gets plenty of help already, is not.