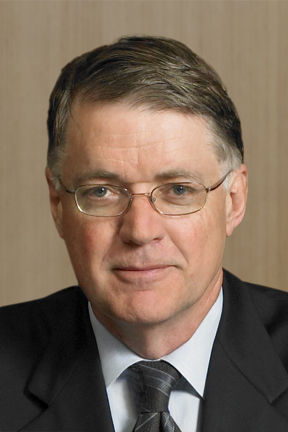 St. Louis' long wait for a life sciences success story may be almost over.
The region has made a concerted effort to develop new medical technology companies for at least 15 years, but those companies' backers have had few chances to chalk up investment gains. Patience is necessary for life sciences investors, but it's not infinite.
Members of the St. Louis Arch Angels, for instance, have invested in nearly two dozen health care companies since 2005. Only one has been sold, and the group has $14.6 million tied up in medical investments.
The Arch Angels — along with Prolog Ventures of Clayton and venture capitalist Raul Perez — may soon have a reason to break out the party hats. They're investors in EndoStim, a medical device maker that filed last week for a $40.3 million initial public stock offering.
"It's very positive," said Robert Calcaterra, president of the Arch Angels. "If you have one of our local companies do an IPO and be successful, that will be a huge story. We've been searching for some liquidity from our investments."
Investors in EndoStim can't cash out immediately. No date has been set for the offering, and after it is completed the early investors must wait 180 days before selling any shares.
Still, an IPO filing feels like cause for celebration.
"This is another signal to investors across the country that St. Louis is home to high-quality science and quality teams of talented individuals who understand how to commercialize innovation," said Donn Rubin, president and chief executive of the BioSTL coalition.
St. Louis hasn't had a life sciences IPO since 2004, when medical-device firm Stereotaxis went public. Stereotaxis tantalized the market for a while, but it hasn't traded above its IPO price since early 2008.
The chief executive who led Stereotaxis through its IPO, Bevil Hogg, is now CEO of EndoStim. He's raising local investors' hopes with a device that's manufactured in Uruguay and sold largely in Europe but is very much a product of St. Louis.
The device got its start when Perez, who is a physician as well as a venture capitalist, was seeing Arizona surgeon Virender Sharma about his acid reflux problem.
Sharma mentioned an idea for an implantable device to electrically stimulate the abdominal muscle that causes acid reflux.
Both as a patient and as an investor, Perez saw great potential in the idea. Drugs are ineffective for more than one-third of acid reflux sufferers; surgery is the only other treatment option.
Perez raised some money, recruited Hogg and others, and launched EndoStim in 2009. The company, based at the Center for Emerging Technologies in St. Louis, now has 13 full-time and two part-time employees.
The device has been implanted in more than 130 patients in Europe, South America and Asia, creating revenue of more than $600,000. The company has received approval to start a clinical trial in the U.S., which will take at least a year.
The results of that trial will be critical to the stock's performance after it is public. For now, the company's St. Louis investors are waiting to see how the IPO is priced.
A successful offering "can have a ripple effect in building the startup culture in a region," Rubin says. It would free up capital that can be reinvested in other new companies and should tempt more medical researchers to start businesses.
IPOs have become common events in such medical research centers as Minneapolis, San Diego and San Francisco. St. Louis is long overdue to join the party.