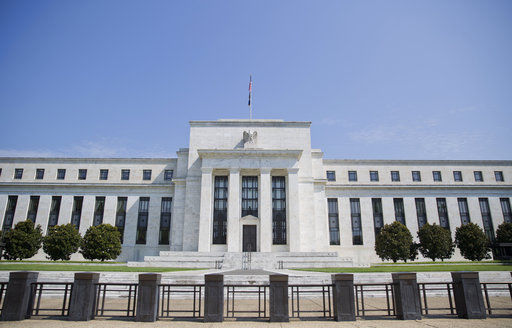 Inflation hasn't been a problem for years, but that doesn't keep some prognosticators from seeing it around every corner.
Two well-known investors, Ray Dalio and Paul Tudor Jones, are predicting that this spring's flurry of stimulus from Congress and the Federal Reserve will lead inevitably to rising prices throughout the economy. Gold, a classic inflation hedge, rose to a nine-year high last week.
Yet, even with the Federal Reserve adding $3 trillion to its balance sheet and Congress pushing out a similar amount of relief spending, it's hard to find any evidence of that money fueling higher prices. As of May, the Consumer Price Index was up just 0.2% in the past 12 months.
Even before the coronavirus pandemic hit, the U.S. was subject to powerful deflationary forces. An aging population means Americans save more and spend less; the growth of e-commerce makes shoppers more price-sensitive. Globalized supply chains let U.S. buyers benefit from lower wages in the developing world.
For most of the last decade, those supply-side forces kept inflation well below the Fed's 2% target. The pandemic added a huge demand shock: The government may have put more money in consumers' pockets, but they were not in a mood to spend it.
"People are hoarding cash because they're afraid of what will come next," said Paul Christopher, head of global market strategy for Wells Fargo Investment Institute. "That makes it a lot harder for inflation to take off."
Scott Colbert, chief economist at Commerce Trust Co., notes that pundits also sounded inflation alarms after the great recession of 2008-09. They thought the Federal Reserve's unprecedented quantitative easing program would lead to higher prices, but that never happened.
In 2020, the fiscal and monetary stimulus has been both larger and faster, but the economy is also in a deeper hole. "Three trillion dollars in deficit spending ought to be enough to create some inflation, but the deflationary forces are overwhelming it," Colbert said. "You can put money in people's pockets, but you can't make them spend it."
The inflation warnings may eventually prove right, but not until the economy fully recovers from the COVID-19 shock. Even then, the lessons of 2020 may make Americans reluctant to spend as freely as they once did.
"We're going to be dealing with disinflationary pressures more than inflationary pressures for the foreseeable future," Colbert said.
Christopher figures it may take three or four years for inflation to hit the Fed's 2% target, and longer to rise to a higher level that would be problematic.
If inflation jumps to, say, 3% in 2025, the Fed has tools to bring it back down. It can unwind the emergency lending it's done this year, and it can raise interest rates.
Deflation — a steady decline in prices — is a tougher adversary. Once consumers expect deflation, they delay spending to wait for lower prices and the pattern becomes difficult to break.
"Central banks are just terrified of it," Christopher said. "It's a much harder problem than inflation."
That's why central banks and governments are doing so much to boost spending now, and why they'll continue to act aggressively.
The inflation alarmists are following a logical, tried-and-true rule that says if you print more money, each unit of currency should buy fewer goods and services. That rule hasn't been repealed, but it also isn't very relevant in the middle of a pandemic-fueled global recession.
Daily updates on the latest news in the St. Louis business community.