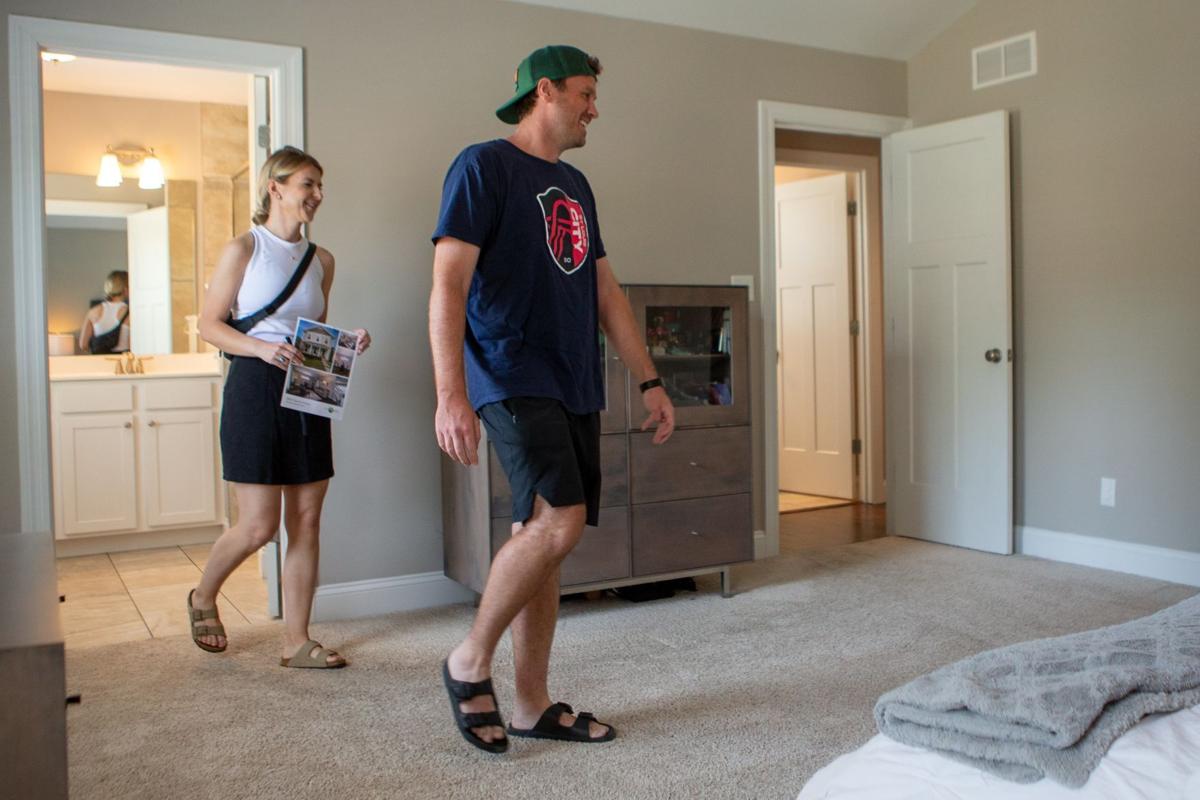 Edward Pinto has worked in housing finance for nearly 50 years, but he's never seen anything like the current market.
By his calculations, prices nationally were up 15% between May 2020 and May 2021. The gain is by far the biggest he's seen in nine years of collecting sale-price data.
But Pinto, who directs the American Enterprise Institute's Housing Center, thinks the high prices are sustainable. In fact, he expects above-average price increases to continue for a couple of years.
The reasons behind the current surge in prices are completely different, he says, from the factors that inflated a housing bubble in the early 2000s. When that bubble popped, it led to a wave of foreclosures that devastated neighborhoods and created a global financial crisis.
Back then, Pinto explains, prices soared but the fundamental worth of houses didn't change. The COVID-19 pandemic, on the other hand, made houses more valuable because remote workers were spending more time in them.
Moreover, those workers realized they didn't have to live in expensive cities like New York and San Francisco. They could afford a bigger house with a big yard, perhaps hundreds of miles away.
"Phoenix is now effectively a remote suburb of San Jose, and so is Sacramento," Pinto said. "The change in utility of properties in Phoenix is real, and that's driving up prices in a lot of places."
One telling point in the data: AEI separates each market into four tiers based on price, and in most places the top two are seeing the biggest increases. Nationally, higher-end house prices are up about 25%.
Lower-tier houses usually do best during an economic recovery, Pinto said, but high earners moving from the coasts are bidding for upper-end houses in the Midwest, South and Southwest.
He doesn't think prices are done adjusting in those affordable parts of America. "I think it could go on for some period of time, assuming interest rates don't go above 5%," he said. Thirty-year mortgages are available now for around 3%.
Pinto, a former chief credit officer for mortgage giant Fannie Mae, sees much tighter lending standards today than he saw 15 years ago. That's another reason to view today's higher housing prices as a fundamental readjustment, not a bubble.
Pinto thinks price increases will hold at about 15% for the rest of this year before easing to 10% next year and a still-strong 5% or 6% in 2023. "We think the housing market is going through a substantial change and it will probably play out over five, eight or 10 years," he said.
What's that mean for a traditionally affordable place like St. Louis? Prices here were up 12.5% in AEI's latest report, a big number historically but a little below the national trend. Some other old industrial cities are doing better: Prices are up 20% in Pittsburgh, for instance.
Pinto suggests that the region has a chance to attract footloose white-collar workers whose coastal employers are adopting work-from-anywhere policies.
"If cities like St. Louis were to play their cards right, they could come out ahead," he said. "They have to make themselves attractive to remote workers and businesses who are fleeing the coasts. Your leaders should realize that mid-tier cities have an attractiveness right now, especially if they have a lot of amenities."