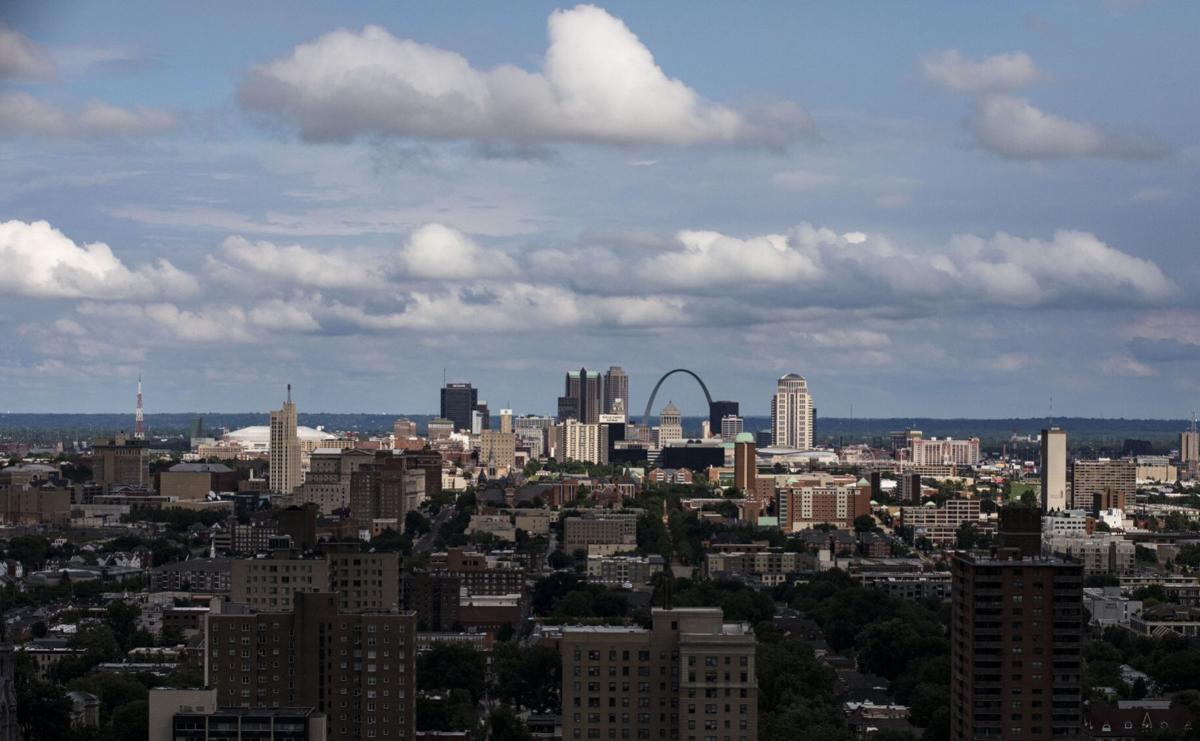 Decades ago, St. Louis was held up as an example of how to do economic development right.
Representatives of other cities marveled at how Civic Progress put big companies' resources and political muscle behind regional priorities. The 1970s merger that created what is now the St. Louis Regional Chamber was studied as a model for bringing diverse constituencies, including business and labor, together around common goals.
In recent years, however, St. Louis has become more cautionary tale than role model. Internal turmoil at the Regional Chamber drove away key staffers and left St. Louis without a strong voice when it pursued opportunities such as Amazon's HQ2.
More recently, Civic Progress' ability to speak for the corporate sector was called into question when the chief executive of Centene, the region's largest company, resigned from the group.
Fortunately, leaders at these and other organizations realize that things need to change. Five groups — the Regional Chamber, Civic Progress, AllianceSTL, Arch to Park and Downtown STL Inc. — are considering a merger that would again align St. Louis' considerable private-sector resources around such priorities as creating jobs and improving the region's image.
Details are scant. We don't know what the new organization would be called, how it would be structured or who would lead it. Laurna Godwin, spokeswoman for the groups, said in a statement that they "are exploring best-in-class models in other regions as we consider what a more consolidated economic development organization might look like. We are excited by the potential for even greater collaboration to serve St. Louis."
All five groups happen to be based in the Metropolitan Square building downtown, and Godwin's statement says physical proximity led them to look for more ways to work together.
One group that's not in Met Square, and not part of the merger discussion, is the Clayton-based Regional Business Council, which was founded in 2000 to represent medium-sized companies. It seems short-sighted to leave such an important constituency out of an umbrella organization, but both sides say that's not the intent.
Godwin says the five merging organizations "have an incredibly strong working relationship with the Regional Business Council and we know that spirit of collaboration and partnership will continue."
Kathleen Osborn, the council's president, said in an email that her group applauds the merger "and its coordinated economic development approach." Council members, she added, "work regularly with a number of the organizations that are part of this new effort and we plan to collaborate further to better the St. Louis region."
If St. Louis succeeds in presenting a unified civic face to the world, it will follow the example of the Pittsburgh area's Allegheny Conference on Community Development.
The Allegheny Conference began in the 1940s as a voice for Pittsburgh's large corporations, similar to St. Louis' Civic Progress. It merged 20 years ago with the chamber of commerce, a research group and an economic-development organization.
Since then, Pittsburgh has transformed itself from a declining industrial town into a technology hub known for its redeveloped downtown.
Stefani Pashman, the Allegheny Conference's CEO, thinks the realigned civic structure helped in the region's turnaround. "We have found it to be very effective at helping us chart a common agenda," she said.
As it happens, Pittsburgh is one of the few regions with more local government entities than St. Louis. Leaders there figured out that with the public sector so fragmented, the private sector really needed to speak with a unified voice.
Belatedly, but fortunately, St. Louis has now reached the same conclusion.