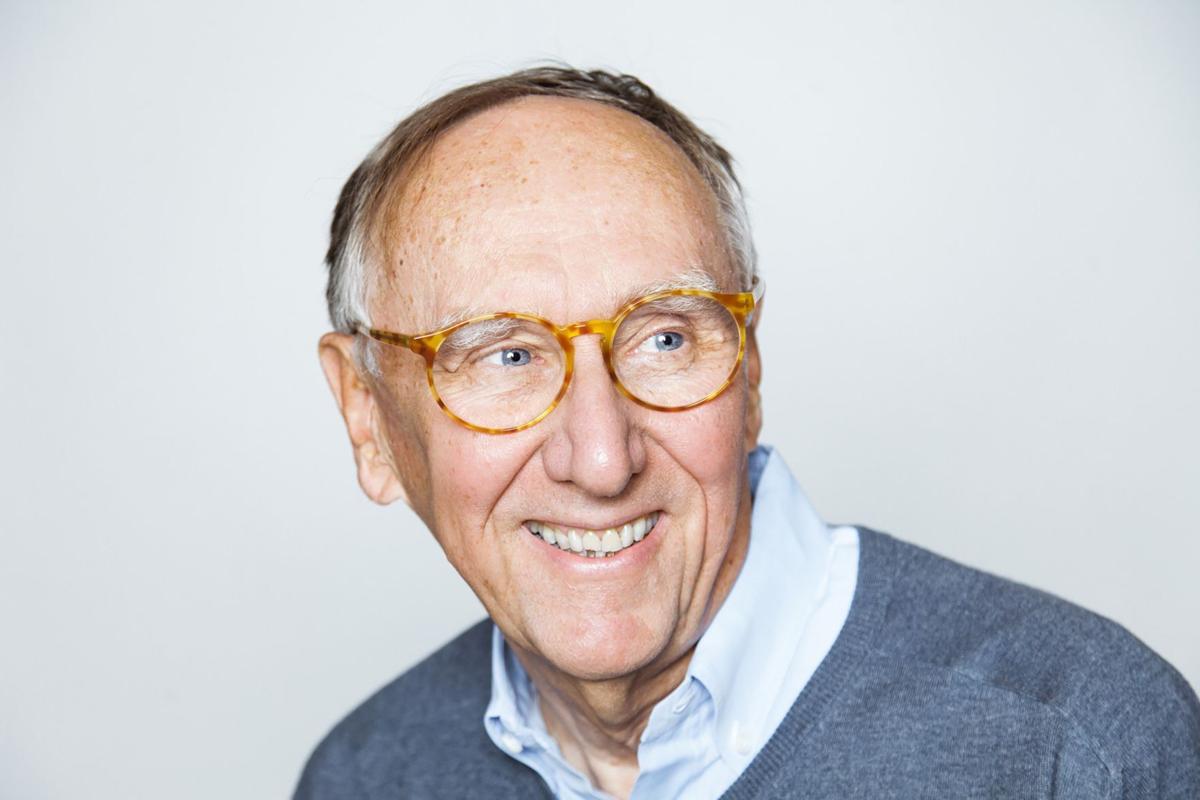 As St. Louis tries to grow its geospatial software sector, it's hard to imagine a better advocate than the man who essentially created the industry.
And Jack Dangermond, founder and president of Esri Inc., is a big fan of St. Louis. After visiting the region last year for a conference at St. Louis University, he announced a commitment to expand Esri's business-services office in St. Charles into a regional center, adding at least 40 jobs.
The expansion, to serve clients in the central United States, could have gone to Minneapolis or Denver, Dangermond said in an interview last week, but he liked what he saw in St. Louis.
Most importantly for Dangermond, the region's business and political leadership, fresh off a victory in landing a new $1.7 billion western headquarters for the National Geospatial-Intelligence Agency, seemed to understand and like his industry.
"It's a very supportive political environment," he said. "If people at senior executive levels are collaborating to make something happen, that tells me something about St. Louis, that there's a sense of community."
It didn't hurt that the Missouri Department of Transportation, decades ago, was an early adopter of Esri's mapping software. The region's current generation of leaders, Dangermond said, seem equally interested in new ways to use geographic data.
"I meet with a lot of governors and local officials, and there was a sense of genuine interest I hadn't seen elsewhere," he said.
Esri, based in Redlands, California, now employs more than 100 people in the St. Louis area. In addition to the St. Charles office, it has smaller locations at T-Rex and in the Cortex district. The latter two were created to work with startups on new applications for geospatial technology.
Dangermond, 75, started Esri in 1969 and still owns the company. The firm is the oldest and largest maker of geospatial software, and its founder has lost none of his zeal for preaching the benefits of data mapping.
"The role of geographical science and technology is growing around the world," he said. "It's needed to address the great challenges we're facing, from COVID-19 to climate change to loss of biodiversity. All of those issues can be understood through the lens of geography."
Johns Hopkins University's maps of coronavirus infection rates, created with Esri software, have been viewed more than a trillion times. Without such tools, Dangermond said, we wouldn't understand as much about how the disease spreads.
In the corporate world, Esri's software is used for such tasks as predicting electricity demand and finding efficient routes for United Parcel Service drivers.
Dangermond sees a chance that the next important geospatial application could come out of St. Louis, which is why Esri opened the T-Rex and Cortex offices. The NGA also announced last week that it is opening a laboratory at T-Rex to work with startups whose technology has both private-sector and national-security applications.
Meanwhile, local leaders realize the significance of an endorsement from the man who's almost a Bill Gates or Steve Jobs figure in data mapping. "He's the godfather of the industry," said Andy Dearing, who headed the recent STL GeoFutures planning effort. "He really invented the space. It's exciting to see the largest geospatial technology company continuing to expand in St. Louis."