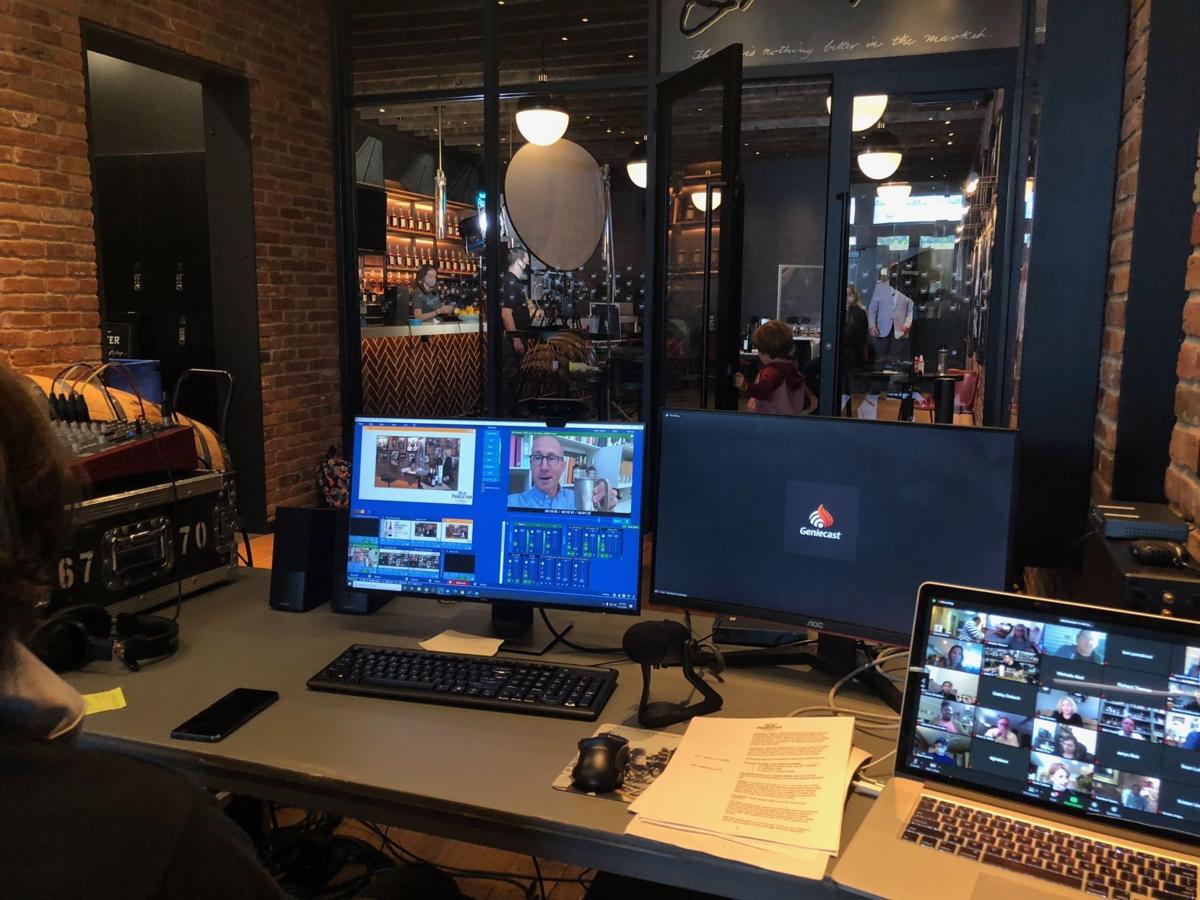 Keith Alper had positioned his virtual events business as the wave of the future, but he never thought the future would arrive so fast.
Then the coronavirus pandemic hit. Alper's company, Geniecast, started getting calls from companies and groups that had canceled in-person conferences and training sessions and were looking for ways to provide a similar experience online.
"What we thought was going to take three or four years to build happened overnight," Alper said. The downtown St. Louis firm doubled its staff, now 30 people, to keep up with customer demand.
Even during a pandemic that has destroyed nearly 10 million jobs, including 84,000 in metro St. Louis, a few industries are finding opportunity. The COVID-19 sweet spots include online retailing and pizza delivery, along with technology firms like Zoom that seem tailor-made for the reality of 2020.
In St. Louis, several tech startups are trying to seize opportunities created by the pandemic. In addition to Geniecast, examples include Balto, which helps call centers manage their remote employees, and TCare, which aims to keep people out of nursing homes.
Marc Bernstein, Balto's co-founder and chief executive, says call centers found the firm's employee-coaching software useful even in a traditional environment. It uses artificial intelligence to analyze conversations in real time, helping employees respond in ways that minimize confusion and maximize customer satisfaction.
When the call centers were forced to shut down, sending employees to work from home, the coaching tool became even more essential. "We did a survey of 1,000 contact center agents, who said their most helpful resource is listening to their peers," Bernstein said. "Now they have no clue what their peers are doing. That's gone."
Bernstein said Balto's business has doubled since June, and he expects its 45-person staff to grow to more than 100 next year. He said corporate call centers were "pushed to do five years of transition in five days," and their transition to cloud-based software "was magical for our business."
TCare, similarly, saw interest accelerate after the coronavirus hit nursing homes hard. The St. Louis startup uses predictive analytics to help family caregivers avoid burnout and refer them to home-care resources in the community.
"COVID-19 certainly increased the awareness of the elder care industry, and certainly highlighted how important aging in place is," said Ali Ahmadi, TCare's CEO.
Scientists already knew that elderly patients who stay in their homes were happier and healthier; now, they also have less chance of catching the deadly virus. Between that benefit and the potential cost savings, Ahmadi expects to keep adding insurance companies and state Medicaid programs as customers.
TCare already operates in 32 states and has 52 employees, of whom 14 are in St. Louis. Ahmadi says the headquarters staff will double next year as the company grows.
Jerome Katz, professor of entrepreneurship at St. Louis University, says firms like Geniecast, Balto and TCare are wise to move fast when they see a change in the market. "A first mover advantage can be significant," he explained. "The successful firms run fast and adapt quickly."
To that end, both Balto and TCare recently raised money from venture capital firms to fund their expansions. Alper said Geniecast, whose early investors include sportscaster Joe Buck and Cardinals President Bill DeWitt III, must raise more money soon to pay for additional staff and production equipment.
It's a good problem to have, Alper added: "We were doing well already, and it just shot straight up this year."
Daily updates on the latest news in the St. Louis business community.