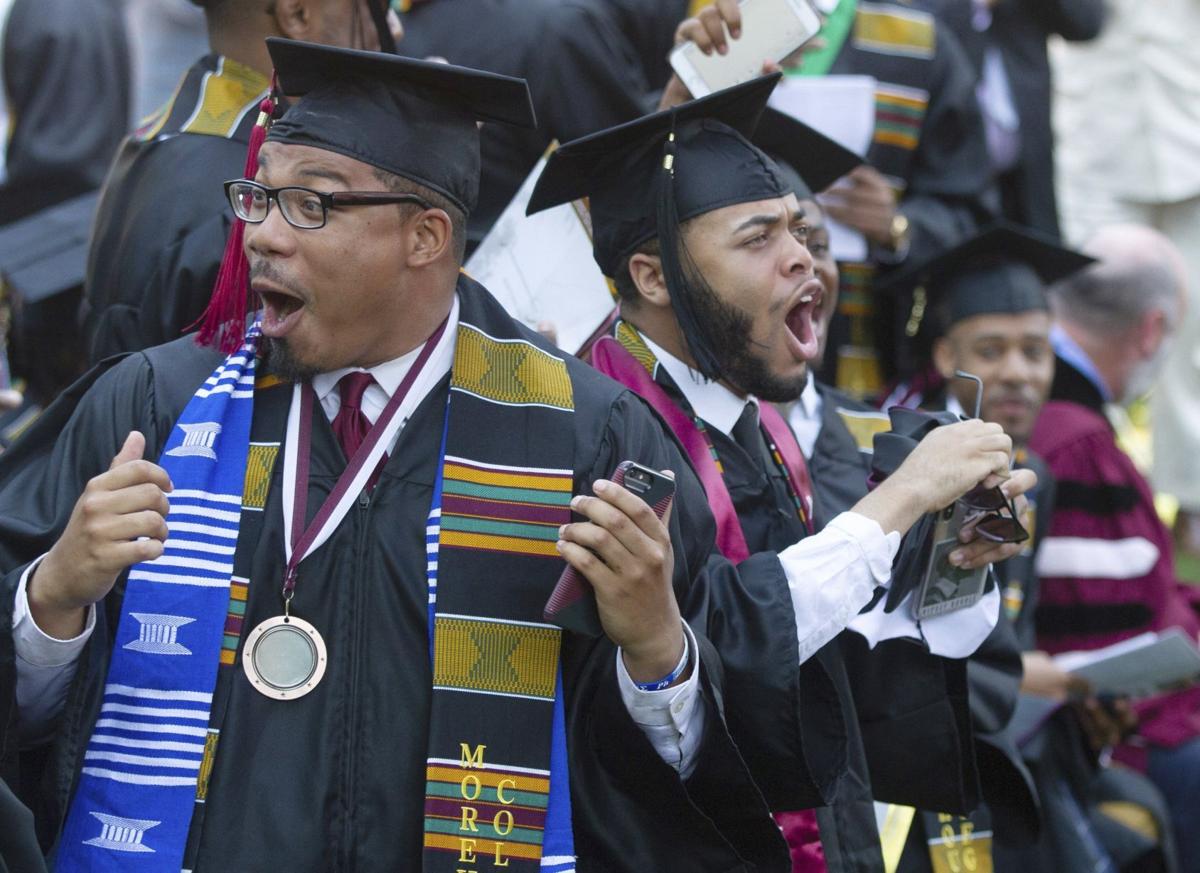 America has a student debt problem, and it has an economy in need of support.
President-elect Joe Biden is being urged to address both issues at once by forgiving some student loans, but there are three drawbacks to that idea. It wouldn't be very effective as stimulus, it would raise serious fairness questions and, if not done carefully, it might make the debt burden worse for future students.
If the government is looking to stimulate the economy, it needs to get as much bang for the buck as possible. Wiping out a debt that was going to be repaid over 10 or 20 or 30 years doesn't do that.
The Committee for a Responsible Federal Budget, a deficit-focused think tank, calculates that a dollar of canceled debt translates into between 8 cents and 23 cents of higher economic output. Using the same dollar to, say, improve unemployment benefits would provide much more stimulus.
Still, a coalition of progressive groups, including teachers' unions, is pushing Biden to make loan forgiveness a priority. He has endorsed a House bill that would wipe out $10,000 of each borrower's debt. Democratic senators Charles Schumer and Elizabeth Warren would like to raise that to $50,000.
Either proposal would be poorly targeted for a pandemic-stricken economy. Laid-off hotel and restaurant workers, many of whom didn't go to college and thus have no student debt, wouldn't benefit at all.
People with graduate and professional degrees are just 14% of the population but owe 56% of student debt. Across-the-board loan forgiveness would be a windfall for a lot of high-earning doctors and lawyers, and that's just the beginning of the fairness issues.
Graduates who worked hard to pay off their debt, for instance, might resent a forgiveness program that comes too late to help them. Parents who paid their kid's bills might feel like suckers if other families get a retroactive discount of $10,000 or $50,000.
"It gets kind of arbitrary real fast," said Matthew Chingos, director of the Urban Institute's Center on Education Data and Policy. "Loan forgiveness is simple and easy to explain, but it's not well targeted."
Chingos agrees that student debt is burdensome for a lot of people. About 10% of borrowers default within two years of beginning repayment, and studies show that debt causes young people to delay important life milestones like buying a house.
He worries, though, that loan forgiveness could create a moral hazard. "I'm not sure the proponents take into account what this does to the student loan program going forward," he said. "Are people going to start borrowing like crazy, thinking they will be forgiven again?"
Colleges, for their part, might take the government's generosity as a signal to raise tuition even faster. Within a few years, the student debt burden might be even heavier than it is today.
Biden certainly needs to do something about student debt. A moratorium on loan repayment and interest charges, due to expire Dec. 31, should be extended for as long as the coronavirus pandemic is crippling the economy.
Beyond that, a broad reform of the student loan system would be preferable to a quick-hit forgiveness program. In England and Australia, Chingos says, loan payments are tied to income and deducted from paychecks, just like taxes.
Targeted relief for low-income borrowers would also be appropriate, but Biden should resist calls to cut everyone's student debt by executive order. Such a move would be weak stimulus that causes more problems than it solves.