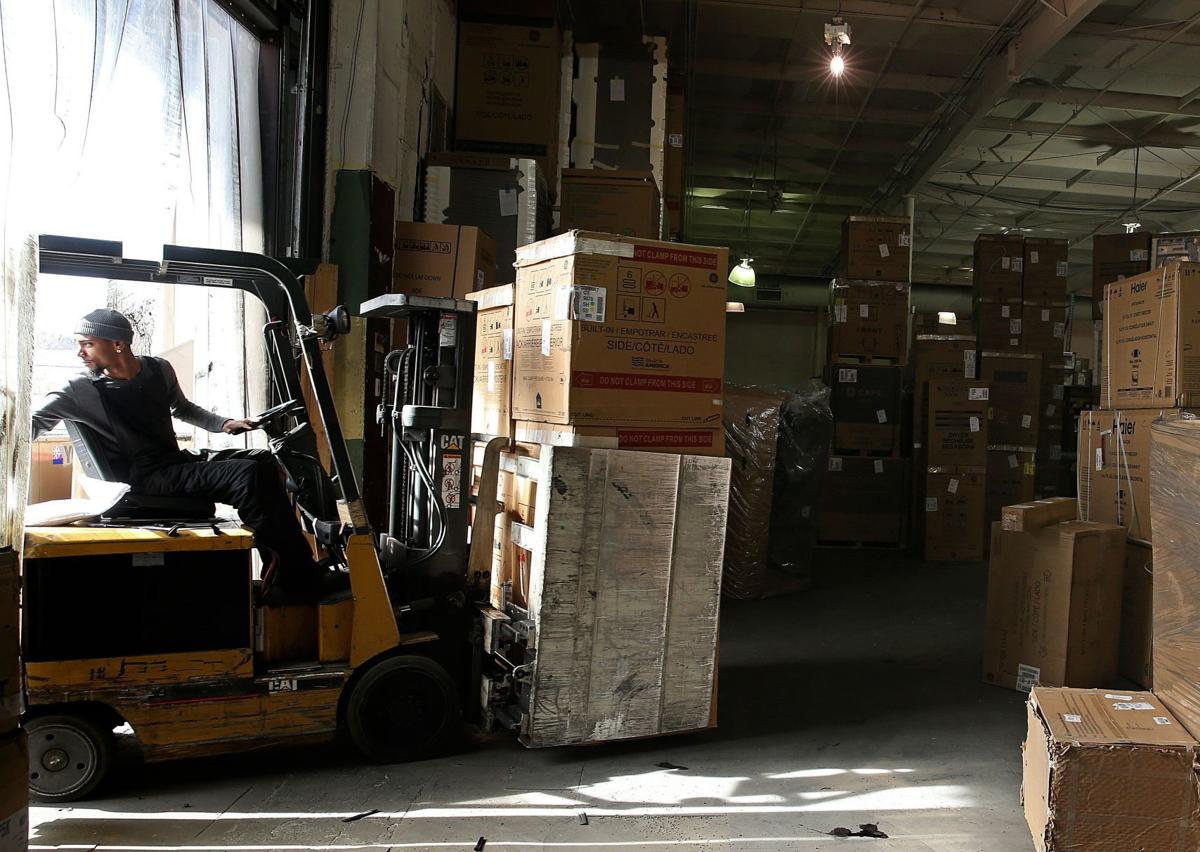 One way or another, Goedeker's is going to be a fascinating story. It's just hard to know which way it will turn out.
It could be an amazing growth story. Goedeker's just bought a competitor eight times its size, based on first quarter revenue, and claims it is now the largest pure-play online retailer of household appliances.
On the other hand, Goedeker's also looks like a lesson in how to destroy shareholder value. It needed to sell $205 million worth of stock to finance the acquisition, and its share price plunged 70% when it priced the stock offering last Friday.
Regardless of how its bold plan turns out, one thing is clear: Goedeker's is no longer the folksy store that St. Louisans remember from ads that used to proclaim, "Give us a chance, any day but Sunday."
Steve Goedeker, whose father started the business in 1951 as a television repair shop, sold it in 2019 to a New York investment firm. The buyer, 1847 Holdings, took the company public last year, raising a modest $10 million.
The new management wasn't content to grow gradually. Three months after the initial public offering, Goedeker's announced a deal that was the corporate equivalent of a minnow swallowing a whale: It would buy Appliances Connection of Hamilton, New Jersey, for $210 million in cash and stock.
The company said the deal would lift its sales above $400 million this year, up from $55 million last year, but it obviously needed financing to buy the larger company.
Officials announced May 3 that they would sell stock to finance the purchase, but didn't price the offering until last week. And last week is when things got wild.
Goedeker's stock usually trades thinly, with volume in April averaging just 29,000 shares a day. On May 27, 11 million shares changed hands and the price more than tripled at one point before closing at $6.07, up 41% for the day. Goedeker's, which recently moved its headquarters from Ballwin to a new distribution center in St. Charles, issued a statement saying it was "unaware of the reason behind today's stock price volatility."
The next day, Goedeker's announced the terms of its offering. It would sell 91.1 million shares, along with warrants to buy another 91.1 million shares. That would greatly dilute the 6.1 million shares outstanding, especially at the announced price: One share and one warrant would cost just $2.25.
Existing shares immediately plunged to $1.82. They've bounced back a little since, but anybody who bought the shares before Friday still has a big loss.
The extreme roller-coaster ride has stirred up interest on message boards like the ones that propelled GameStop and other "meme" stocks to lofty heights last winter. One site, StockTwits, is filled with comments such as, "These guys are a total beast going forward," and "This smells like money."
The company's business plan hinged on the Appliances Connection deal, which closed Wednesday. Perhaps it tried to sell new shares at something close to the previous market price, but ran into resistance at the last minute and had to discount them dramatically.