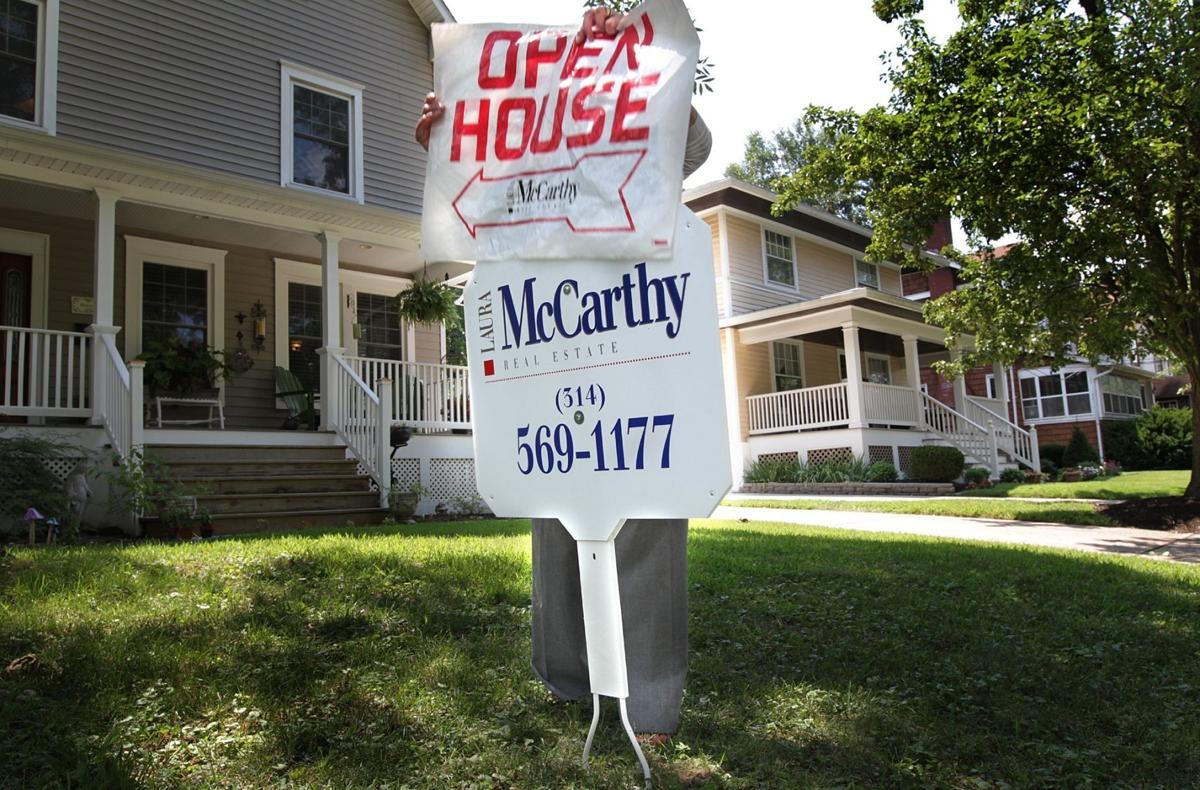 Rock-bottom interest rates are acting like rocket fuel for a red-hot St. Louis housing market, propelling prices upward at an unprecedented rate.
A federal index of metro area house prices rose 8.9% last year, the biggest increase in 30 years of data. The Federal Housing Finance Agency's national price index rose 10.8%, which is also a record.
Jeremy Schneider, a real estate agent in St. Charles, said it's common for sellers to receive multiple bids, and for buyers to waive contingencies like inspections and appraisals to make their offers more attractive. One buyer his firm represented paid $20,000 above the $200,000 asking price to beat six other offers.
"It's a market like none of us have ever seen," Schneider said. "Buyers will see a new listing and it's go time: They need to go see it immediately."
Alexandra Lee, a Zillow economist, said the soaring prices are being driven by three factors: mortgage rates under 3%, a demographic bulge as the millennial generation reaches prime home-buying age, and what she calls the "great reshuffling."
Because of the pandemic, she explained, "people are reassessing what their needs are in a house." A family that was satisfied with three bedrooms might want one more for a home office. A large backyard becomes more important when the kids are stuck at home.
The supply of houses for sale hasn't kept up with rising demand. In December, Zillow says, the average St. Louis-area house was under contract nine days after hitting the market, down from 25 days a year earlier.
Homeowners have several reasons for staying put. They don't want strangers walking through their house during a pandemic. They're worried about job security and not ready to make a move until the economy improves.
The biggest reason that agent Matthew Muren, of Berkshire Hathaway HomeServices in Town and Country, hears is people don't want the stress of participating in a frenzied market. "You would think these prices would be a huge positive to sellers," he said. "The stress they're experiencing is, if they sell, then what are they going to buy?"
Muren doesn't see the market cooling soon. "I think 2021 is going to be a mirror image of 2020 in terms of price appreciation and low inventory," he said.
Zillow agrees: It forecasts price increases this year of 8.9% for metro St. Louis and 10.1% for the nation, similar to last year's figures.
Lee believes the success of COVID-19 vaccinations, though, will help balance supply and demand. In a Zillow survey, only half of homeowners felt comfortable about moving to a new house now, but 70% said they would feel comfortable when vaccinations are widespread.
"We think that will bring a lot more sellers to the market," Lee said.
Meanwhile, both buyers and sellers are adjusting their strategies. Rather than taking the first bid they get, Schneider said, many sellers field offers for a few days and then take the best one.
Buyers, meanwhile, are trying strategies like an escalation clause. On a house listed for $300,000, the clause might say something like, "We'll pay $1,000 above your next-best offer, up to $325,000."
Not all sellers are receptive to escalation clauses, Muren said, but the auction-like bidding is an indication of how much leverage sellers have.
If there are losers from these rapidly escalating prices, it's the young families who may be priced out of the market. Low mortgage rates are keeping monthly payments relatively affordable, but scraping together a down payment has become more of a stretch.