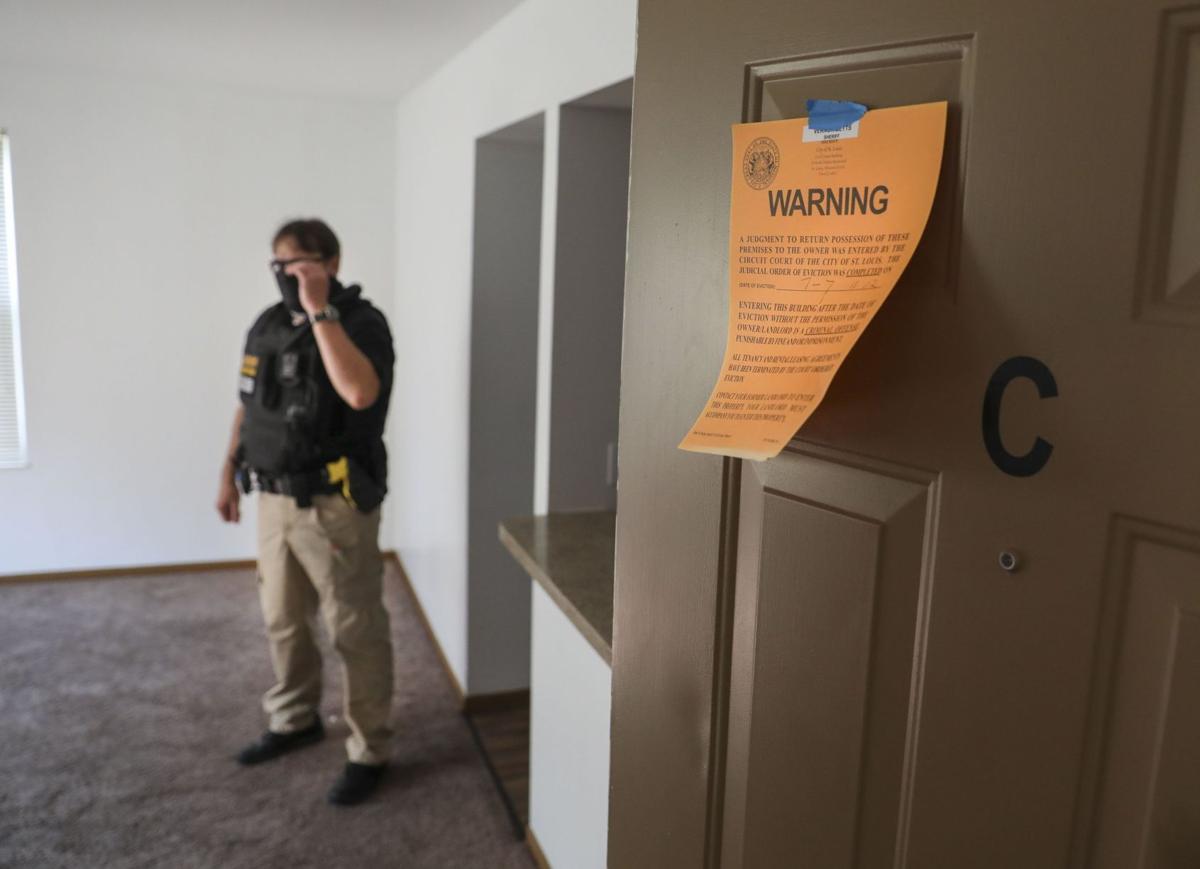 For millions of Americans, the COVID-19 health crisis is threatening to become a housing crisis.
A recent Census Bureau survey counted 10.7 million people, or 7.3% of the adult population, as housing insecure, meaning they were behind on rent or mortgage payments or had doubts about being able to pay next month's bill.
Missouri had slightly less housing insecurity, at 6.8%, but 8.7% of Illinoisans said they were either behind or worried about their housing payments.
Housing insecurity is highest among low-income families, members of minority groups and people with no more than a high school education. Those groups were employed disproportionately in low-wage service industries, like restaurants and hotels, that were devastated by the pandemic.
"These households had no margin of error," said Faith Weekly, a community development adviser at the St. Louis Federal Reserve Bank. "A temporary loss of income can send the lowest income households into a spiral of instability and even homelessness."
For most, a federal moratorium on evictions and foreclosures has put that spiral on hold for now, but the moratorium expires Dec. 31. Meanwhile, renters and homeowners are still on the hook for any missed payments.
"If you haven't been able to pay one month's rent, there's not a chance in hell you're going to be able to pay four months' rent," said Chris Krehmeyer, president of the nonprofit agency Beyond Housing.
Krehmeyer says his group gets 1,000 calls a month from people needing help with rent or utilities. In the properties Beyond Housing manages, the organization has been able to raise private funds to help renters who fell behind because of job losses.
He fears the looming crisis may overwhelm the funds available to groups like his. "I don't think philanthropy can cover the size and scale of what could be coming," he said.
In the Coronavirus Aid, Relief and Economic Security Act, passed in March, Congress provided money for local governments to help homeowners and renters make their payments. St. Louis set aside $7.4 million for mortgage and rental assistance and St. Louis County allocated $3.2 million.
With the pandemic expected to continue into 2021, Weekly doesn't think those funds will be enough. "Without at least $100 billion in emergency rental assistance in the next coronavirus aid package, the country may experience a wave of evictions next year," she said.
Congress, however, hasn't been able to agree on a new relief bill. If it doesn't act, St. Louis Fed economist Bill Emmons said, "we can look forward to a protracted very painful situation" for the housing insecure.
Emmons has studied the last housing crisis, during the recession of 2007-2009, and he fears that the pain that's coming could be nearly as bad. "The bottom line is that housing insecurity could be similar in magnitude to the Great Recession, even though this recession is quite different," he said.
Krehmeyer fears that low-income neighborhoods would be devastated by another housing crisis so soon after the last one. "Like the last go-round, it will have disproportionate effects on low-income communities and communities of color," he said. "Whatever hard-fought gains these communities have made since the last financial crisis, it's all going to come spiraling down again."
Among economists, it's become popular lately to talk about a K-shaped recovery in 2020. They mean that while many Americans have jobs and are benefiting from a rising stock market, low-wage service workers continue to struggle.
For folks on the downward-sloping leg of the "K," adding a housing crisis to the health crisis and jobs crisis would be a cruel blow.
Editor's note: St. Louis has set aside $7.4 million for mortgage and rental assistance. An earlier version of this story contained an incorrect figure.
Daily updates on the latest news in the St. Louis business community.