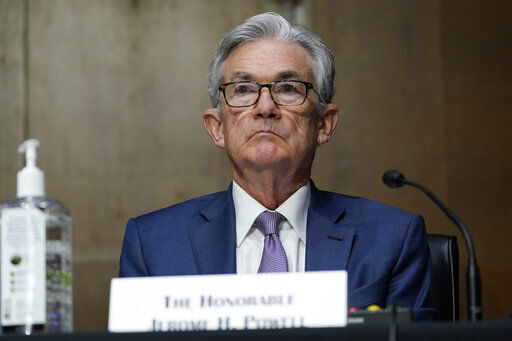 With $1.9 trillion of federal money being unleashed at the same time as a flood of pent-up consumer demand, economists expect a growth surge like the U.S. hasn't seen in decades.
Along with that good news, however, comes a worry that's been absent since the Reagan era: Will the spending spree lead to a surge in inflation?
Paul Christopher, head of global market strategy at Wells Fargo Investment Institute, thought in January that U.S. gross national product would grow a relatively robust 4.7% this year. He recently raised that forecast to 5.7%, which would be the strongest annual performance since 1983.
GDP measures the nation's total production of goods and services, and Christopher bases his higher forecast on two things that will stoke demand for that output: The $1.9 trillion federal relief bill, and faster-than-expected progress on COVID-19 vaccinations.
Americans have spent the past year paying down debt and socking money into savings. After they get vaccinated, they'll feel more comfortable spending that money.
The pent-up demand is already straining companies' supply chains. "The ports are looking like Christmas season, only much stronger, in the middle of March," Christopher said. "There's going to be some inflation that comes out of this very strong spending on goods."
Add in the $1,400 checks the government is depositing in taxpayers' accounts this month, and the child-credit payments that start going to parents this summer, and you have a lot more spending power about to be unleashed.
When demand for goods increases and supply is constrained, that's a classic recipe for higher prices. Christopher predicts some "rather large" inflation readings later this year, with year-over-year increases of perhaps 3% to 4%, but he thinks the high numbers will be short-lived.
He thinks inflation will settle in around 2.5%, a level the Federal Reserve has indicated that it will tolerate while continuing to keep short-term interest rates at zero.
Scott Colbert, chief economist at Commerce Trust Co., isn't so sure. He predicts that the Fed will start raising rates next year — two years sooner than the Fed's own consensus forecast calls for — to keep inflation under control.
"Everything is happening faster than people thought it would, and I think you're going to get inflation back quicker, too," Colbert said. With federal stimulus adding to pent-up consumer demand, he added, "The river's going to overflow."
Colbert isn't alone in worrying about higher inflation. Former Treasury Secretary Larry Summers fretted last month that the federal stimulus could "set off inflationary pressures of a kind we have not seen in a generation."
Other economists, though, see the $1.9 trillion as an insurance policy against economic relapse. Without a bold strategy, they argue, more businesses would close permanently and it would take longer to recover the 9.5 million jobs that have been lost during the pandemic.
Christopher's view is that the Fed will tolerate a temporary bout of price increases so long as longer-term inflation expectations remain under control. These measures, derived from bond prices, have risen from under 1.5% last spring to 2% now, which is right where the Fed wants them.
In a way, the fact that people are thinking about inflation now may be a good sign. After all we've been through in the past year, it's better to be worrying about an economy that might get a little overheated than one in danger of a double-dip recession.