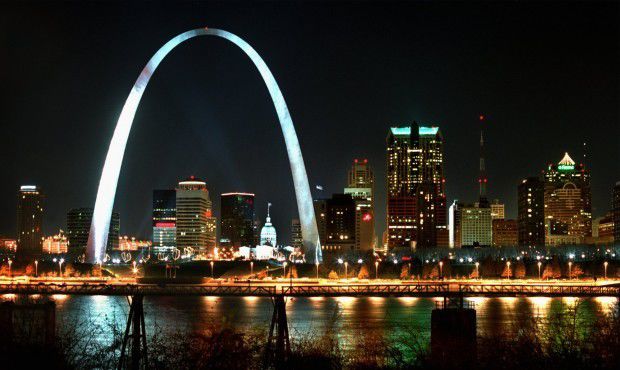 Cardialen is one of the most promising medical startups to come out of St. Louis in recent years. It recently raised $3 million in venture capital, and it's close to starting clinical trials for a device to treat atrial fibrillation, the most common type of irregular heartbeat.
The device was invented by Igor Efimov, a Washington University professor of biomedical engineering, and the firm was nurtured by private and public investment groups here. From a St. Louis point of view, there's only one thing wrong with this picture: Cardialen is now based in Minneapolis.
Cardialen's success is a win for investors and the university, but in some ways a loss for St. Louis. One goal of the company's early backers — especially the state-funded Missouri Technology Corp. — was to create jobs here, and that's unlikely to happen now.
Perhaps the best way to view Cardialen, though, is not in won-or-lost terms but as a measuring stick: It shows how far St. Louis has come in 15 years of trying to build a community of life-sciences entrepreneurs, and how far we still have to go.
Eric Gulve is chief executive of the BioGenerator, one of the institutions that invested in Cardialen and provided it with support services. He's also a Cardialen board member.
"We know that not every one of our companies are going to stay here over time," Gulve says.
"A primary vision for us is to create successful companies that create quality jobs here in St. Louis, but we have other goals that are important, and they aren't always subverted when a company like Cardialen leaves town."
A little over a year ago, he explained, Cardialen launched a search for a new chief executive. Board members tried to recruit someone to St. Louis, but couldn't find a seasoned medical-device executive willing to come here.
They turned to Paula Skeftje, a former Medtronic executive. She was already on Cardialen's board representing a Twin Cities group that had invested alongside the BioGenerator and St. Louis Arch Angels.
She took the job, first on an interim basis and then permanently, and recruited three other Minneapolis-area executives for her management team. Without anyone backing up a moving van, the base of operations moved north.
"There is a tremendous lode of people there with the kinds of capabilities this company needed," says Robert Calcaterra, a Cardialen board member from St. Louis who preceded Skeftje as CEO.
The measuring stick, then, shows that St. Louis is good at starting companies, and better than we used to be funding them. Cultivation Capital, a local venture capital fund, is part of Cardialen's recent funding round.
What St. Louis needs is a deeper pool of the people who can help those companies grow.
Gulve characterizes the talent gap as an issue of growing pains. "We've been attracting talent," he said, "but as we're more and more successful and companies get to later and later stages, we'll have to attract different types of talent."
Calcaterra points out that St. Louis also has attracted promising companies and executives from other parts of the country. When a medical company grows to the point where it needs to fill several key positions all at once, though, the recruiting is easier in a place like Minneapolis.
St. Louis has gotten pretty good at celebrating its homegrown entrepreneurial success stories. We need to be equally good at learning lessons from the ones that get away.