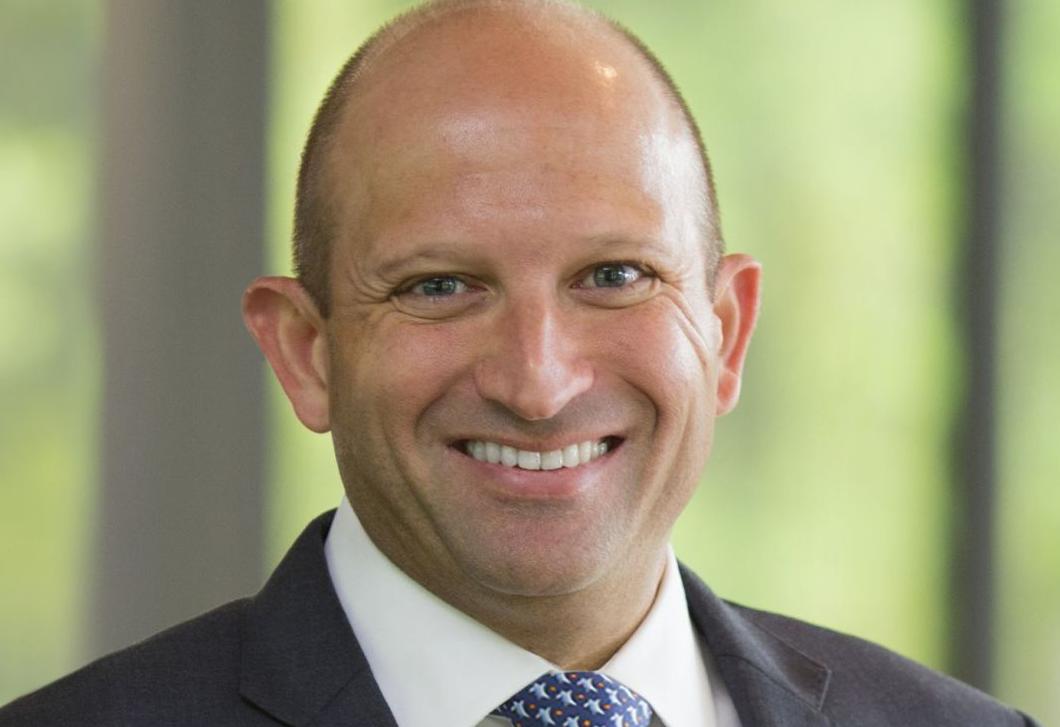 New CEO Lal Karsanbhai doesn't plan to preside over the breakup of Emerson, but he does expect the company's business mix to look different in a few years.
The breakup question has been hanging over Ferguson-based Emerson since late 2019, when a hedge fund criticized the company for poor performance and suggested separating its factory automation business from its commercial and residential products.
Outgoing Chief Executive David Farr provided his answer a year ago: After an extensive review, the board decided to keep the company intact. Karsanbhai, though, knew the question would come up again.
On a Feb. 2 conference call, three days before he took over for Farr, an analyst asked whether he would reexamine Emerson's business portfolio "from like a clean slate." Karsanbhai replied that he "was waiting to hear who was the first one to ask," but needed to confer with his team before making big strategic pronouncements.
"The two-platform model creates value," he said. "It has delivered a phenomenal run in 2020. The two companies are on separate cycles. We'll see where that goes, but at this point I don't expect any immediate change in the makeup of the portfolio."
The automation solutions division, which brings in about two-thirds of Emerson's revenue, has been hurt by a deep downturn in the oil industry. Results have been stronger in the commercial and residential division, which makes air conditioning compressors along with refrigeration equipment for the food industry.
Such cyclical balance has been Emerson's main justification for keeping the two businesses together. "In the last quarter, there clearly was some benefit to having diversification from a business segment standpoint," said Jeff Windau, an analyst at Edward Jones. "They've done pretty well managing through the pandemic."
Karsanbhai thinks technological advances will create even more synergies. "My vision is actually one that unifies the platforms, not one that breaks the company apart," he said.
He sees sustainability, for example, as a big opportunity for both divisions. Emerson's automation engineers will provide equipment and software to help factories reduce emissions, while the commercial side develops energy-efficient compressors and environmentally friendly refrigerants.
"What an opportunity for Emerson, where you can go from the home to the plant and provide that technology," Karsanbhai said. "We will grow that business for a long time."
Committing to the two-platform model, of course, isn't the same as saying Emerson will stand pat with the businesses it owns today. Karsanbhai said the company will look noticeably different in five years, partly because of the growth of its automation software business.
He also didn't rule out divestitures. The day after the interview, Bloomberg reported that Emerson may sell the automation division's Appleton Group, which makes light fixtures and other equipment for factories. Emerson hasn't commented on the report, but Windau said he wasn't surprised.
"Over time, if they have product lines in more commoditized industries, they have tried to move out of those types of business," Windau said. "It may make sense for them to divest a product line or two."
Actually, it would be out of character for Emerson not to reinvent itself every few years. It sold its 120-year-old electric motors division in 2010 and a network power division in 2016.
Karsanbhai said he is committed to Emerson's rigorous planning process, which continually evaluates the business and looks for new opportunities. "It's a living animal," he said. "It will evolve and it will change."