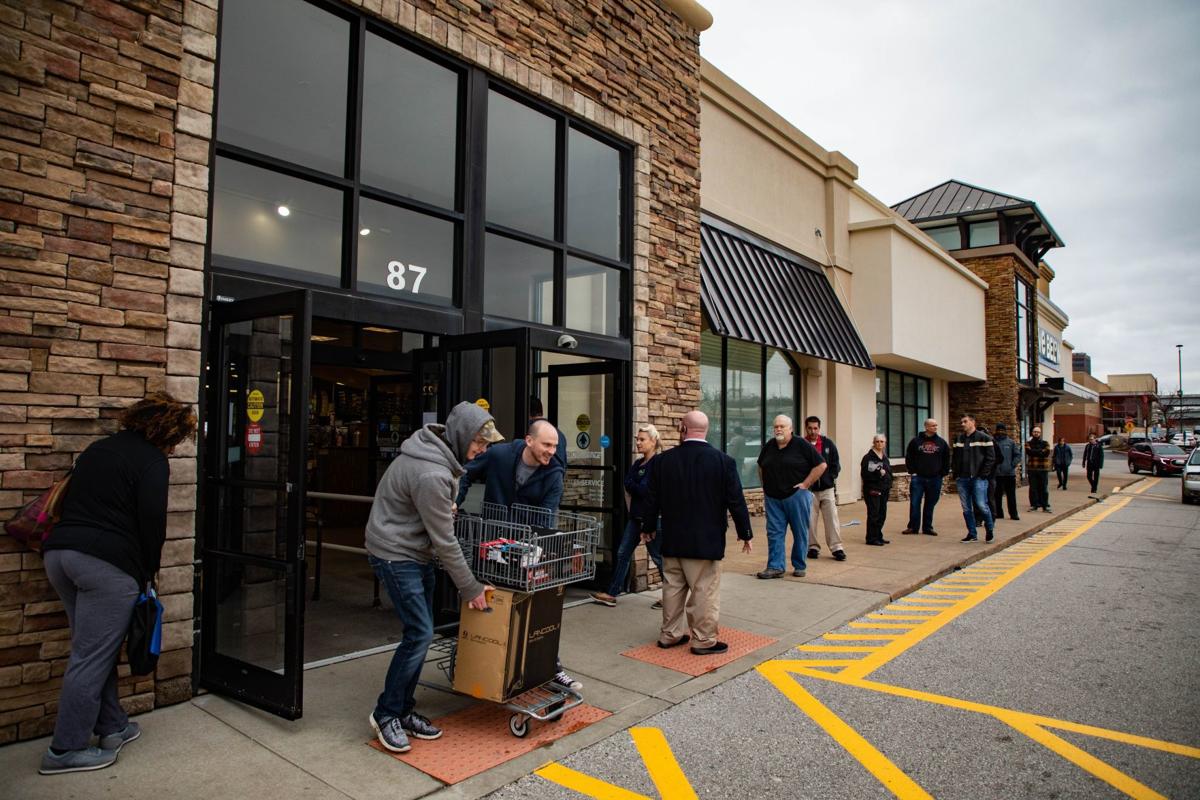 We say necessity is the mother of invention, but it's really the mother of adoption.
The coronavirus pandemic accelerated use of videoconferencing, e-commerce and other technologies. If this forced burst of innovation makes businesses and workers more productive, it could raise wages and boost future economic growth.
When a salesperson makes a Zoom call instead of traveling, he or she saves time and the company saves money. If the customer buys as much as before, the salesperson is much more productive.
Video chats won't replace all sales trips, e-commerce won't put every supermarket out of business and telemedicine won't eliminate in-person doctor visits. To the extent these technologies spread, though, they make the economy more efficient.
Productivity, defined as output per unit of labor, has been growing slowly — just 1.4% a year since 2005, down from 3% in the late 1990s. Some economists call this the Great Stagnation, and it's why both economic growth and wages have been lackluster for two decades.
James Bullard, president of the St. Louis Federal Reserve Bank, has frequently talked about what he calls the economy's low-productivity-growth regime. "I do think the elevated use of information technology has been eye-opening for many businesses," he said Thursday. "Let's keep an eye on this and hope for the potential that we are getting back to a high-productivity-growth regime for the U.S. economy."
Last year's productivity growth was a relatively strong 2.4%. Technology investments helped, but there also was a less desirable cause: Jobs disappeared in service industries that tend to be less productive.
Economists are confident about strong economic growth this year and next year as we recover from the pandemic, but what about after that? Will our Zooming and online shopping help end the Great Stagnation?
Joel Prakken, chief U.S. economist at IHS Markit, isn't ready to raise his long-term forecast just yet. "I'm doing more Zoom calls than before, and I think that's more productive, but the question is, how is that going to show up in the numbers?" he said.
Rik Hafer, a Lindenwood University economist, shares that skepticism. "There are some pretty big negatives out there that aren't going to disappear, even if you get a bump in productivity from technology," he said.
For a while, the benefits of new technologies will be obscured by transition issues, including capital that's suddenly less productive. Think of the airplanes that will remain parked if business travel doesn't come back, or the office buildings that stand empty while people work from home.
And if productivity is one factor in economic growth, the size of the labor force is another. Birth rates and immigration — the two sources of population growth — are falling, and millions of Americans dropped out of the workforce last year because of child care issues, fear of infection or pessimism about their chances of finding a job.
Prakken thinks it will take years for all those workers to return. "We have marked down our near-term projection of the labor force significantly for the next four to five years," he said.
The pandemic may have done other kinds of long-term damage too. We don't know, for instance, how a year of online schooling will affect the skill level of students when they graduate and enter the workforce.
Long-term economic shifts are notoriously hard to detect, as economist Robert Solow knew when he remarked in 1987 that computers were visible everywhere but in the productivity figures. We may find ourselves saying the same thing about the technologies we adopted to cope with COVID-19.