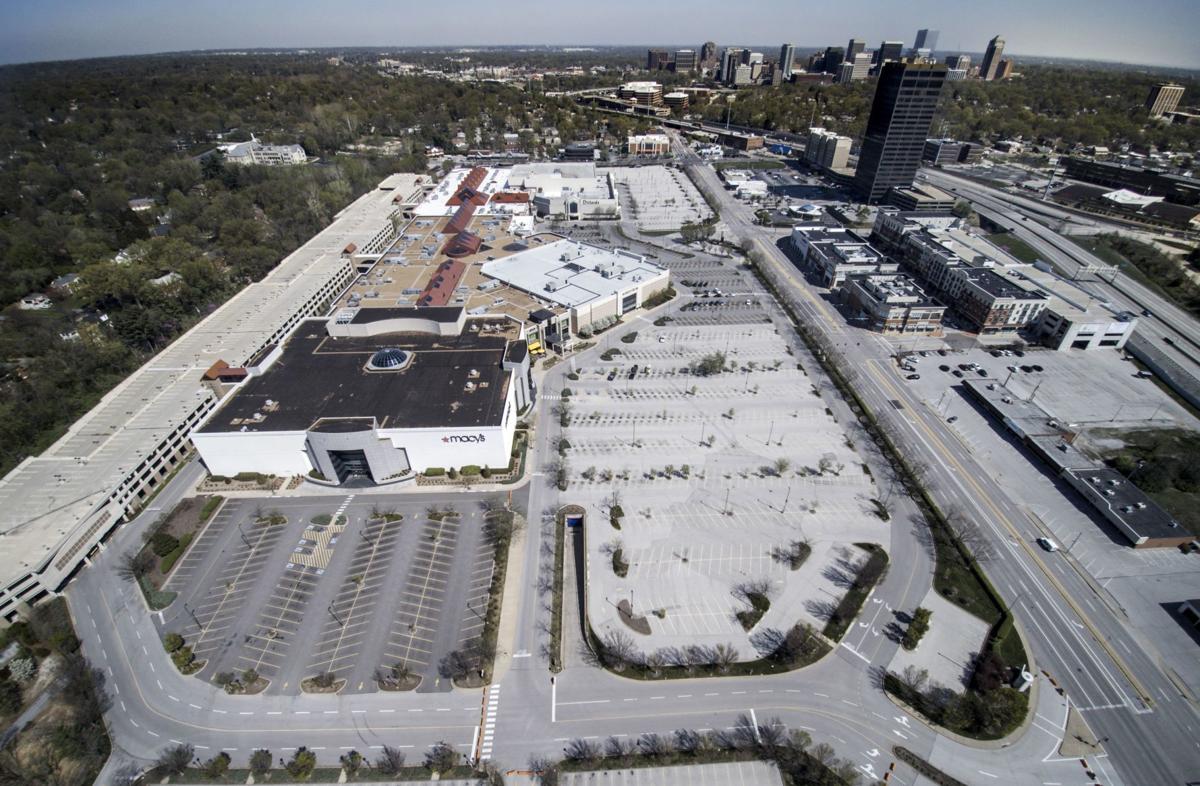 Even as retailers begin reopening in much of the country, a dark cloud hangs over much of the industry.
Simply put, the U.S. already had far more stores than it needed, and the coronavirus pandemic accelerated a shift toward online shopping. Rather than don a face mask to go to the mall, many consumers will open a web browser instead.
Add in the heavy debt load carried by many national chains, often the result of buyouts by private equity firms, and you have a recipe for a retail apocalypse.
"When we come out of this you are going to have fewer players, fewer square feet of retail space, and the strong are going to gain market share from the weak players," says Brian Yarbrough, a retail analyst at Edward Jones.
Some of those brands may survive, but in much smaller form. J.C. Penney, for example, may close 200 of its 850 stores.
The shakeout could happen quickly. Green Street Advisors, a real estate research firm, predicts that 60% of mall-based department stores will close by the end of next year.
That's not solely a COVID-19 story, Yarbrough emphasizes.
"Coronavirus has just accelerated the closures and pulled forward some things that would have happened in the next five or six years," he said. "J.C. Penney and Neiman Marcus were struggling in 2018 and 2019, and that was one of the best consumer spending environments we've seen since the early 2000s."
Landlords are sharing the retailers' pain.
Steve Symsack, a senior vice president at Gershman Commercial Real Estate, has seen predictions that 30% to 40% of all shopping centers will be in foreclosure within two years. Many stores, both national chains and local independents, have negotiated rent reductions while they're closed, and things may not get much better as they reopen with new social distancing measures in place.
Symsack says a lot of malls and strip centers will need to be redeveloped into mixed-use projects that include housing, like the ones proposed for the Chesterfield Mall and old Crestwood Mall sites. "There's certainly going to be less retail," he said. "The future is in repurposing retail sites that have been depreciated functionally and economically."
That's not to say bricks-and-mortar retailing is dead. Supermarkets and discount warehouses like Costco should come out of this crisis in a strong position, as will leading discounters Walmart and Target. Department stores and mall-based clothing chains will struggle.
"If you were strong coming into this, as a major retailer, I think you will come out OK," said Jason Long, a St. Louis consultant with Eye on Retail. "If you came into this already having some trouble, it could be difficult."
In part, retailing is becoming a story of technology haves and have-nots. Amazon may be the biggest force in online shopping, but Walmart and Target have invested heavily too.
"Look at the companies that are doing well. They are putting billions of dollars into technology so they can offer ship-from-store and pickup-at-store options online," Yarbrough said. The weak companies can't invest, so they keep falling farther behind."
Most big changes in the economy happen gradually until they hit a tipping point, after which consumer behavior and economies of scale lead to rapid change. For America's beleaguered retailers, the COVID-19 pandemic appears to be that tipping point.