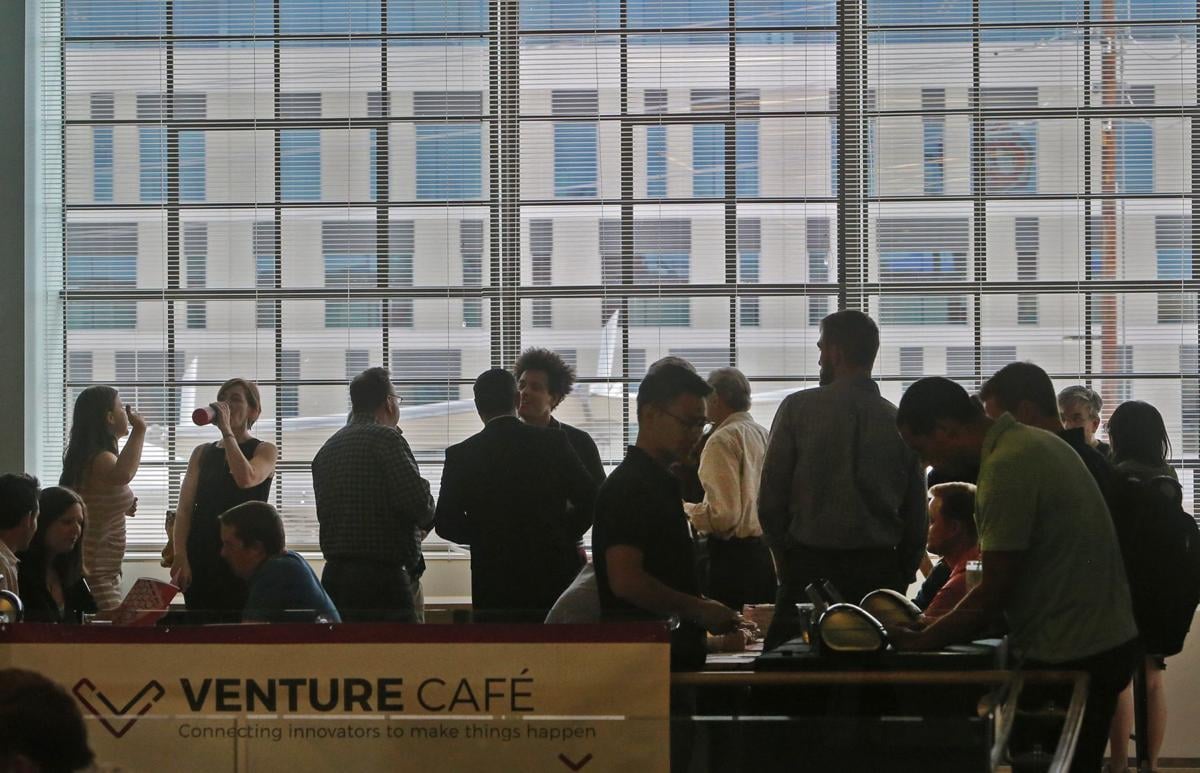 Missouri has notched some big economic wins lately with expansions by such companies as Amazon, Bunge and Square.
A new study, however, reminds us that most jobs aren't created hundreds at a time. They come in smaller batches from homegrown firms that are just getting started.
Entrepreneur support group MOSourceLink calculates that Missouri startups — defined as firms less than a year old with fewer than 20 employees — created an astonishing 44,355 jobs last year. That number was no fluke either: Between 2014 and 2018, the state's startups created an average of 40,797 jobs per year.
For perspective, last year's number amounts to 78 percent of all new jobs created in Missouri. We're talking about gross job creation, without accounting for companies that close or shrink.
Every year sees a lot of churn at both young and established firms, and, according to the Bureau of Labor Statistics, Missouri had a net gain of just 11,200 jobs last year. Without a vibrant startup scene, we probably would have been in negative territory.
The job creation figure doesn't surprise Jerome Katz, who holds the Brockhaus chair in entrepreneurship at St. Louis University. "Most of the job growth in America has been coming from small businesses," he said.
It stands to reason: Big business is relentless in its pursuit of efficiency, and every big merger is followed by hundreds or thousands of job cuts. For every Amazon opening new warehouses, an established retailer like Sears is shrinking.
Entrepreneurs, meanwhile, have to hire people to realize their dreams. It may be just one or two or 10, but the numbers add up.
"So much attention is paid to the Amazon headquarters search or new distribution center," MOSourceLink researcher Kate Hodel says. "We're trying to make the point that the smaller, growing firms are out there, they are important and they should be supported too."
While state officials are trying to put together a $50 million incentive package to support General Motors' plant in Wentzville, their support for startups has been spotty. The budget of the Missouri Technology Corp., which invests in early-stage companies and funds many support groups, including MOSourcelink, was slashed 90 percent in fiscal 2018.
"I hope this raises awareness among our legislators and economic development organizations across the state," Phyllis Ellison, a vice president at the Cortex Innovation Community in St. Louis, said of the job-creation study. "The startup community doesn't really get the same support that our larger corporations do."
Mary Louise Helbig, chief executive of ITEN, says the jobs numbers "reaffirm the story we've been trying to tell, that startups and innovation are really drivers of economic impact."
ITEN's own impact report says the St. Louis companies it supports have created 1,500 jobs since 2012. ITEN worked with 94 technology startups last year, a small fraction of the 19,115 new businesses created in Missouri.
The health-care industry accounted for the largest number of new firms, more than 8,000. Other hotbeds of entrepreneurial activity included construction, retailing and professional services.
Startup jobs are good jobs, too. The study shows that by the time a firm is two years old, its wages equal or exceed the state average. Among technology startups, wages are more than double the average.
The study also makes clear that, although the vast majority of startups are in the St. Louis and Kansas City areas, entrepreneurs are creating jobs in nearly every corner of Missouri. Too bad they aren't getting more support from state policymakers.
Daily updates on the latest news in the St. Louis business community.