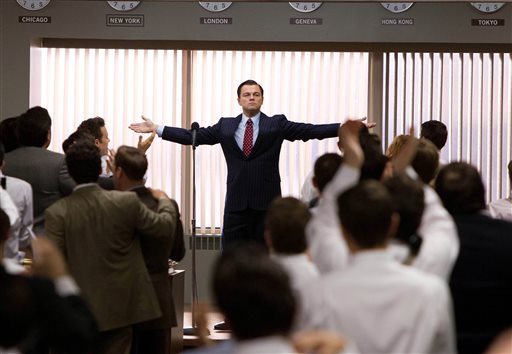 If you get financial advice from a broker, check his or her record.
That's always been a good idea, but a new study on broker misconduct reinforces the importance of being a well-informed client. The study, by professors from the University of Chicago and University of Minnesota, contains some shocking data about how many brokers have a checkered past.
The financial industry says the numbers are misleading, and we'll get to that argument in a moment. For the average investor, the important takeaway is that you can learn a lot about the person you're dealing with by visiting BrokerCheck, a site operated by the Financial Industry Regulatory Authority.
The professors downloaded 1.2 million BrokerCheck profiles and looked for disciplinary events, customer disputes and other serious financial matters. They found that 7 percent of all brokers had a record of misconduct, and the number was as high as 20 percent at one firm, Oppenheimer.
The authors don't list numbers for every firm, but their top 10 list includes two firms based in St. Louis: 13.3 percent of Stifel Nicolaus' brokers had a misconduct record, as did 15.3 percent of brokers at Wells Fargo Advisors Financial Network. (The latter is a division that clears trades for independent advisers and doesn't reflect the record of the larger Wells Fargo Advisors.)
The blemish rate is far lower at some of the nation's biggest financial firms — just 0.8 percent at Morgan Stanley and 0.9 percent at Goldman Sachs, for example.
Half of advisers who engage in misconduct lose their jobs, but 44 percent of those who are fired end up re-employed in the industry. Firms that are most likely to hire brokers with blemished records are also least likely to fire their own people, leading the authors to conclude that some firms "specialize in misconduct."
"Firms seem to be very good at firing people for misconduct," explains Gregor Matvos, an associate professor of finance at the University of Chicago and one of the authors. "But the industry seems to be good at hiring them, too."
Stifel declined to comment on the study. Wells Fargo Advisors issued a statement saying it was examining the findings and has always been "highly selective in its adviser recruiting."
SIFMA, an industry group, issued a stronger rebuttal of the study. It said the report "overstates the level of relevant misconduct," and "fails to properly explain the process" for broker discipline.
An article on SIFMA's website notes that 60 percent of customer complaints end in settlements, often because it's cheaper for a firm to settle a complaint than to fight it. Settlements show up on a broker's record even if there was no finding of fault.
I showed the study to two local lawyers, both former Missouri securities commissioners and strong advocates for protecting investors. Matt Kitzi of Armstrong Teasdale and David Cosgrove of Cosgrove Law Group agreed with SIFMA's critique.
"The disclosure requirements for the industry are pretty broad and capture a lot of activity," Kitzi said. "I can't imagine that any firm would specialize in misconduct."
"I think you'll find that some of the specific instances they're lumping under misconduct are not misconduct at all," Cosgrove said. "Most firms do not take lightly hiring anyone with any sort of scar on their record."
Still, he adds, every investor should search BrokerCheck once in a while. If you see anything you don't understand, call your broker and start asking questions.