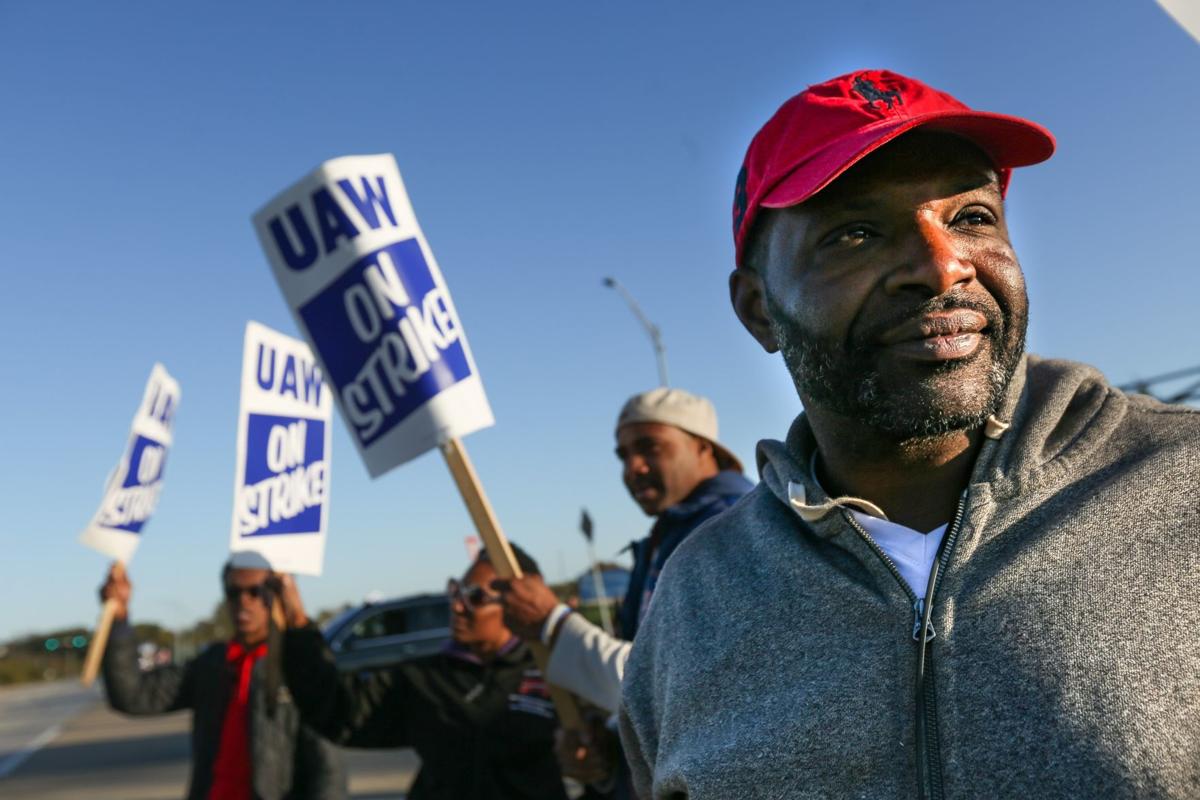 Rarely does deep-red Missouri rank among the leaders in anything related to unions, but it did last year.
The proportion of Missouri workers who are union members rose by 1.7 percentage points last year, to 11.1% from 9.4%, the second-biggest increase for any state. The state's net gain of 46,000 union members ranked third behind more populous Florida and California.
Union leaders say the publicity surrounding that vote caused Missourians to think more positively about unions and may have contributed to the rise in membership.
"The vote a couple of years ago got some conversations going and made people realize unions are not up against the ropes," says Pat White, president of the St. Louis Labor Council.
Missouri unions also added 25,000 members in 2018, and the two-year winning streak gave the state a higher unionization rate than the nation for the first time since 2003. Nationally, 10.3% of workers were union members last year, down from 10.5% the year before.
The latest numbers put Jake Hummel, secretary-treasurer of the Missouri AFL-CIO, in an upbeat mood. "I certainly hope they're sustainable," he said. "We've seen an uptick in organizing in recent years."
Recent organizing victories, Hummel said, resulted in about 300 cafeteria workers at St. Louis University, the University of Missouri-St. Louis and Webster University joining the Hotel Employees & Restaurant Employees Union, and brought 75 employees at Virbac, a pet products manufacturer in Bridgeton, into the Teamsters.
The membership numbers also got a boost from job growth. Missouri's construction industry, which is heavily unionized, grew by 4,000 jobs last year. While overall manufacturing employment was flat, Boeing added 2,000 jobs and the state's auto industry, including General Motors in Wentzville and Ford in Kansas City, is thriving.
Doug Swanson, who runs a labor studies program at UMSL, thinks unions' higher profile is paying off. The right-to-work vote, he says, started a conversation that continues when construction unions send representatives to a high school career fair. Another good sign, he adds, was the strong public support last year in Wentzville for striking GM workers.
Swanson also adds a note of caution: Many employers in Missouri remain hostile to unions, and the legal landscape has shifted in their favor. "You have to be an eternal optimist to work in the labor community," he says.
Marick Masters, a management professor who studies unions at Wayne State University in Detroit, doesn't think Missouri labor leaders should celebrate too enthusiastically. "This could be a natural fluctuation in the numbers due to growth in employment at particular employers, and may not reflect a longer-term trend," he said.
"Labor still faces the same problem it has faced for numerous decades," Masters adds. "It's an uphill battle to organize."
Missouri's percentage of union workers is at the highest level since 2005, but it's hard to detect any fundamental change in the state's economy or laws that is driving the increase. The state's union leaders may feel like celebrating, but they also have to continue to gird for battle.