The coal industry's struggles knocked Peabody Energy off this year's Fortune 500, leaving eight St. Louis companies on the list.
Fortune magazine ranks the nation's largest companies by revenue. Peabody's revenue fell 17% in 2019, moving it to 582nd place from 499th a year ago.
The St. Louis area has had between 7 and 10 companies on the list over the past 20 years. While former Fortune 500 stalwarts like Express Scripts and Monsanto have been acquired, companies such as Post Holdings have grown large enough to make the list.
Centene, the St. Louis area's largest public company, climbed to 42nd place on this year's list from 51st a year ago. It should jump higher next year based on its acquisition of WellCare Health Plans in January.
Walmart Stores remains the largest U.S. company, followed by Amazon, Exxon Mobil, Apple and CVS Health.
Here are the St. Louis companies on this year's Fortune 500, with 2019 rank in parentheses:
42. Centene (51)
176. Emerson (178)
225. Reinsurance Group of America (251)
336. Edward Jones (356)
415. Graybar Electric (423)
481. Olin (434)
488. Ameren (468)
499. Post Holdings (471)
A total of 14 St. Louis companies made the Fortune 1000. The lower half of the list includes Peabody, Stifel Financial, Caleres, Energizer Holdings, Belden and Arch Resources.
---
Meet the top-paid CEOs in St. Louis
26. Foresight Energy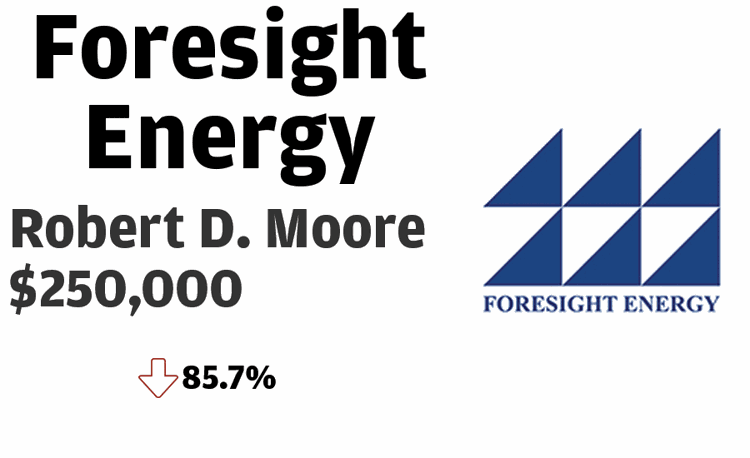 25. Allied Healthcare Products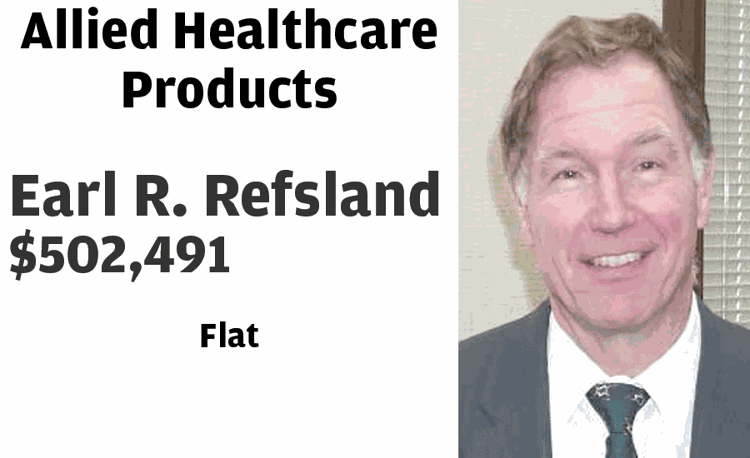 24. Huttig Building Products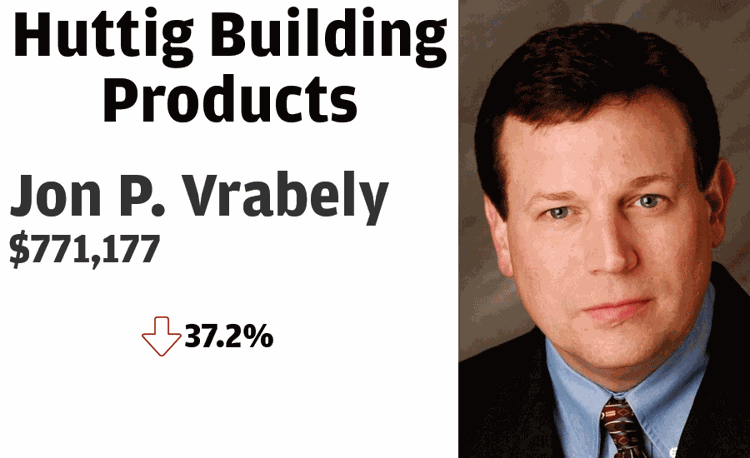 23. Enterprise Financial Services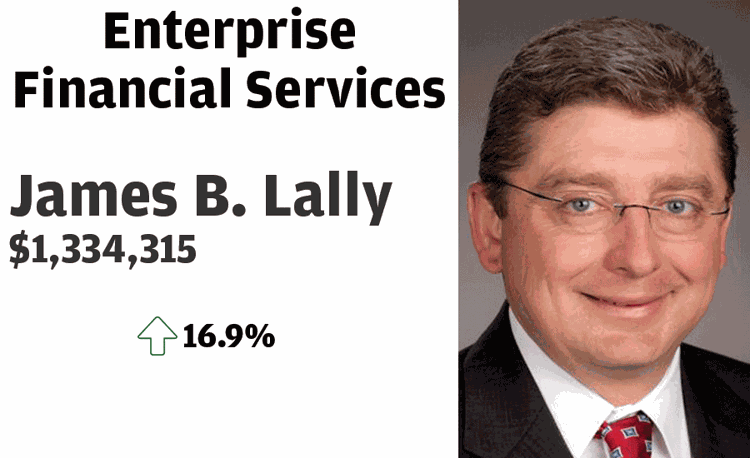 22. Avadel Pharmaceuticals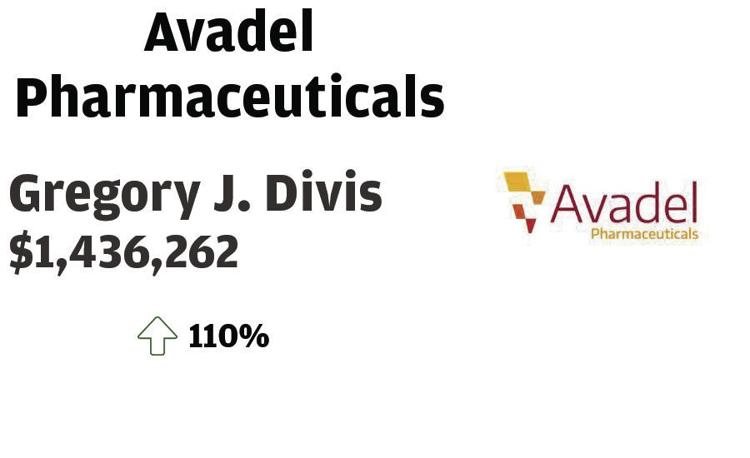 21. Build-A-Bear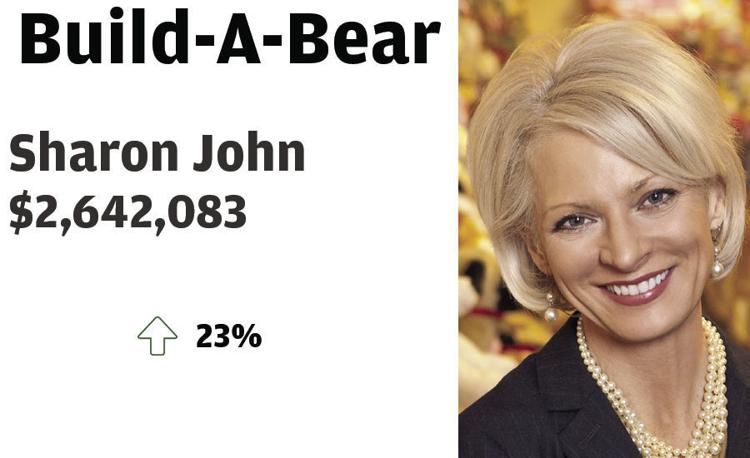 20. BellRing Brands
19. Arch Coal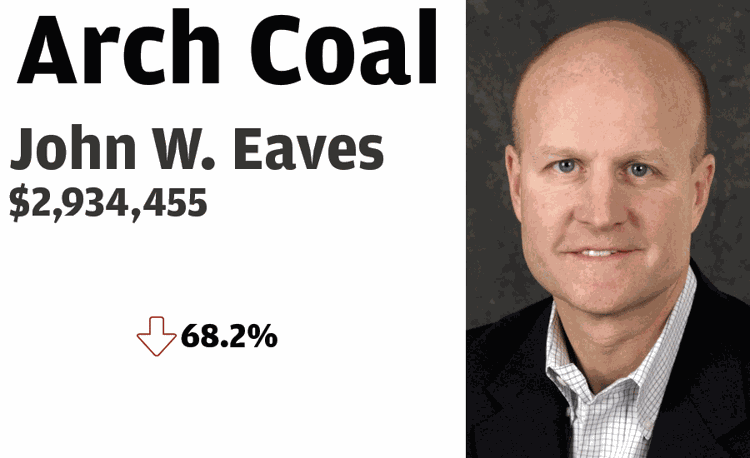 18. Cass Information Systems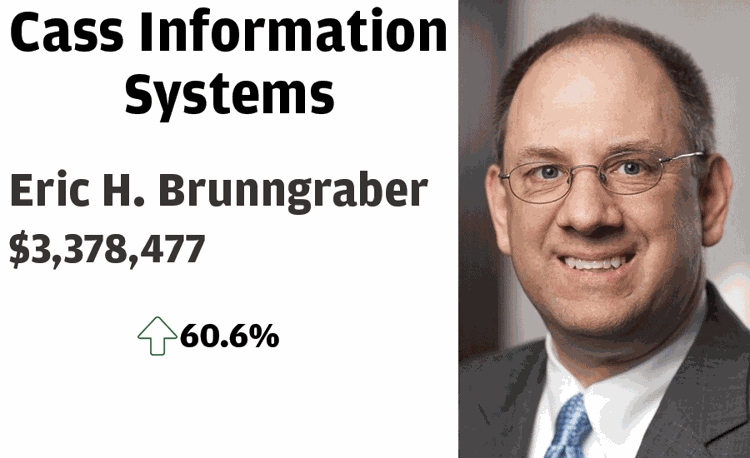 17. Commerce Bancshares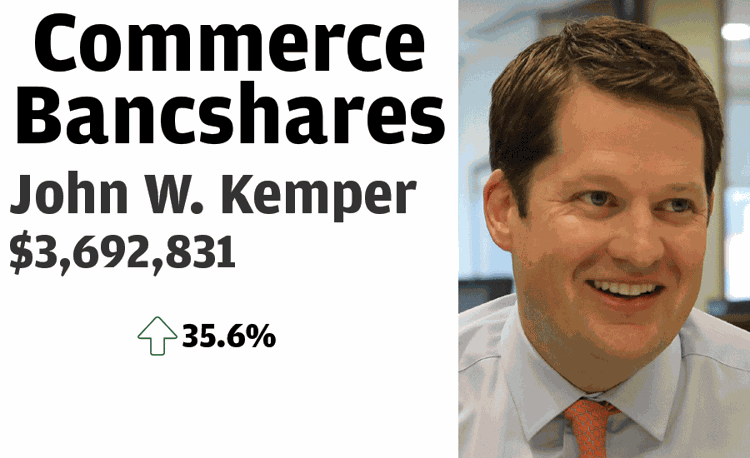 16. Aegion Corporation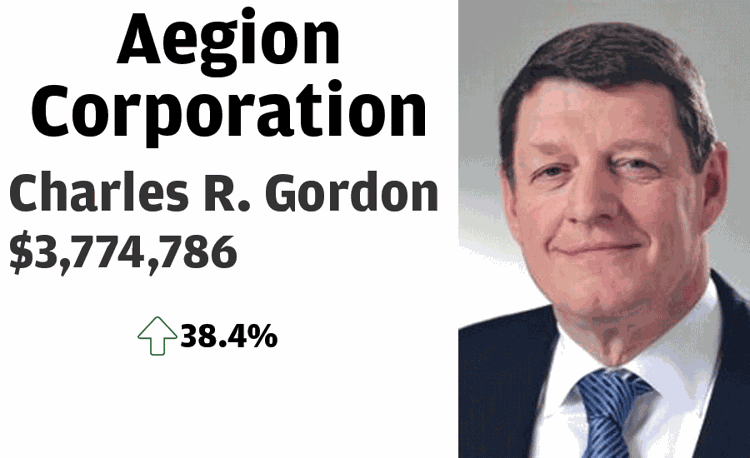 15. Esco Technologies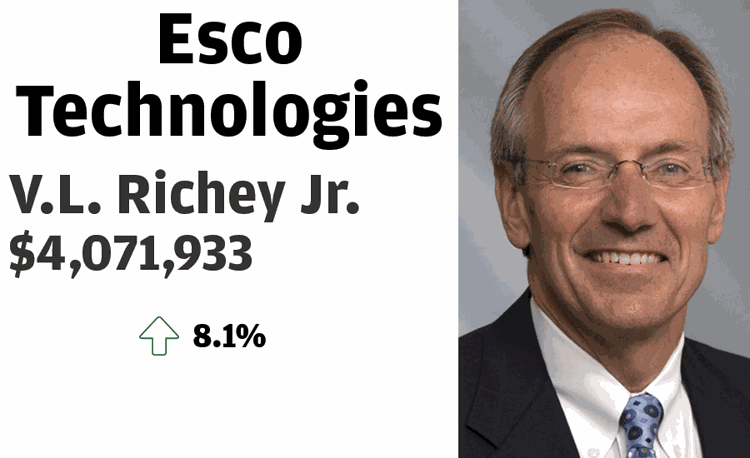 14. Spire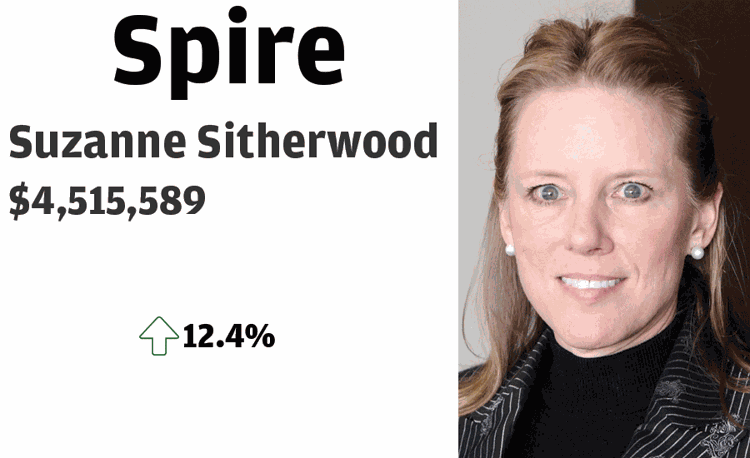 13. Perficient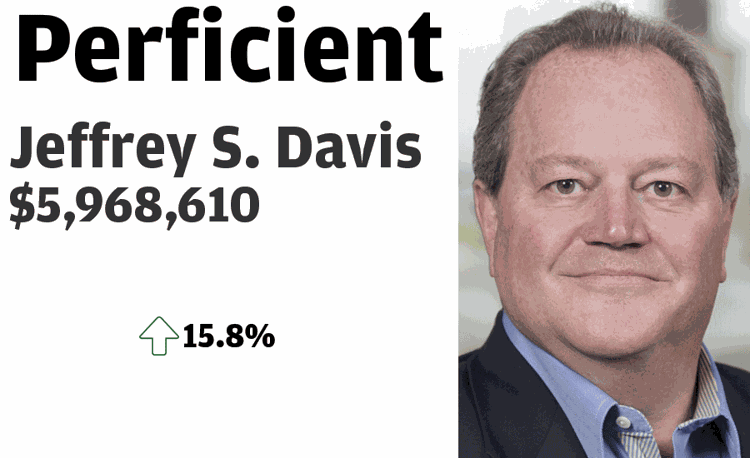 12. Energizer
11. Caleres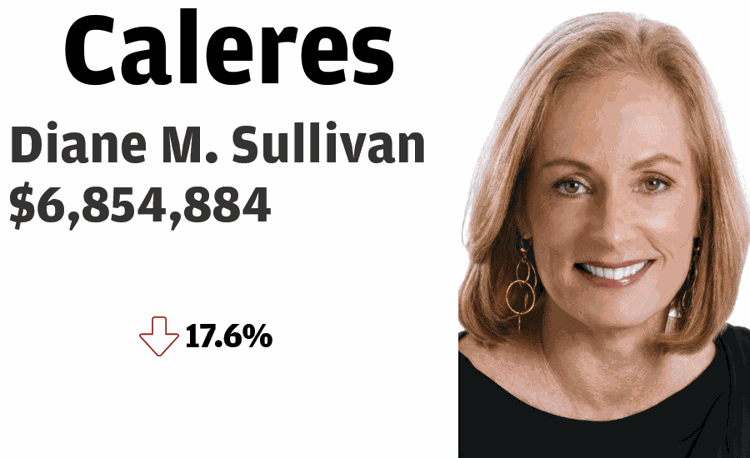 10. Olin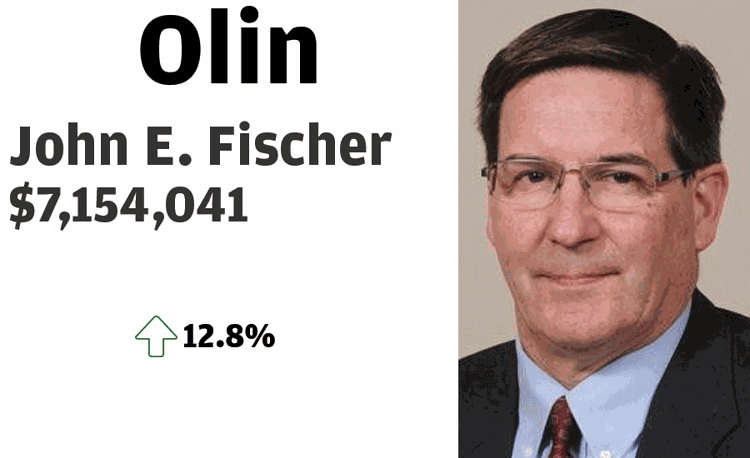 9. Belden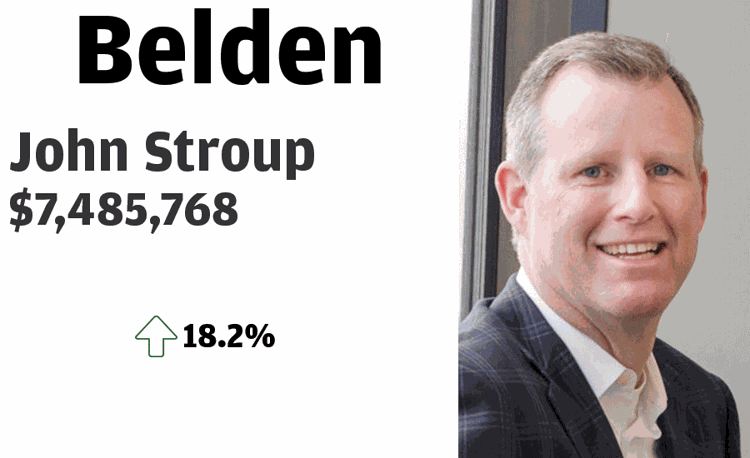 8. Peabody Energy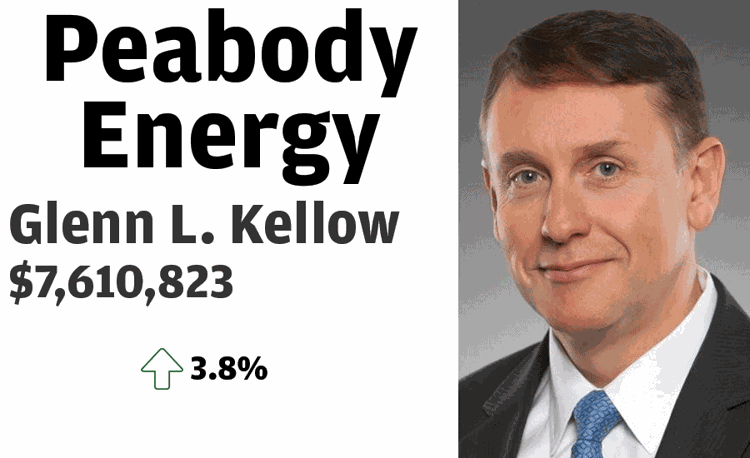 7. Reinsurance Group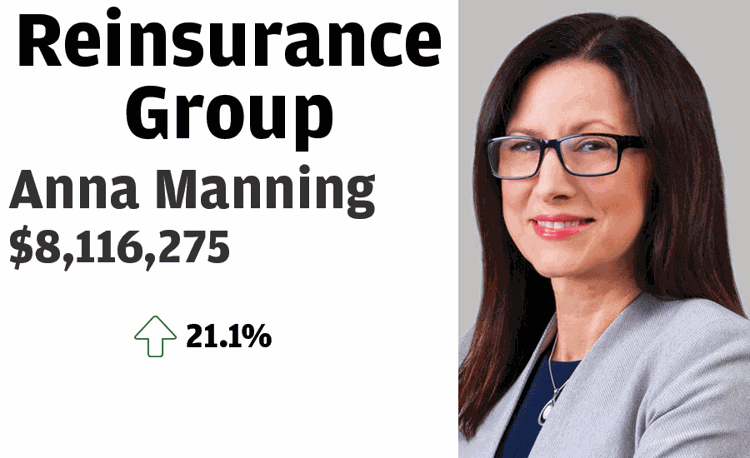 6. Stifel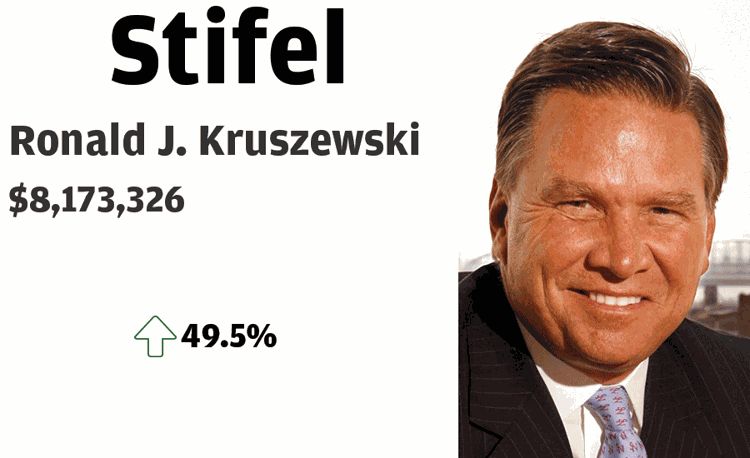 5. Ameren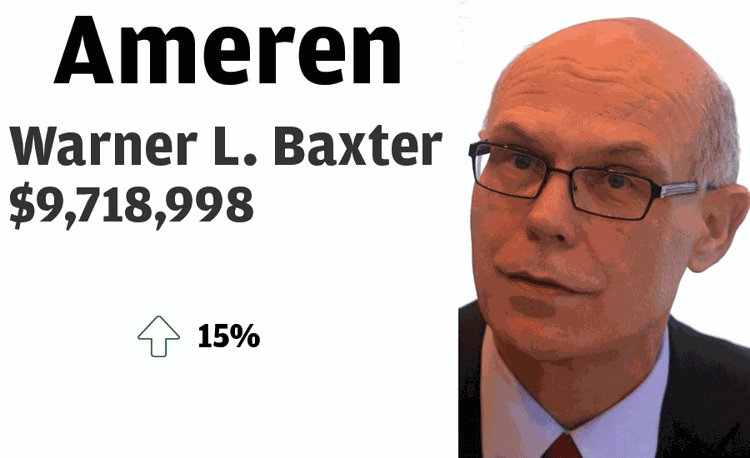 4. Post Holdings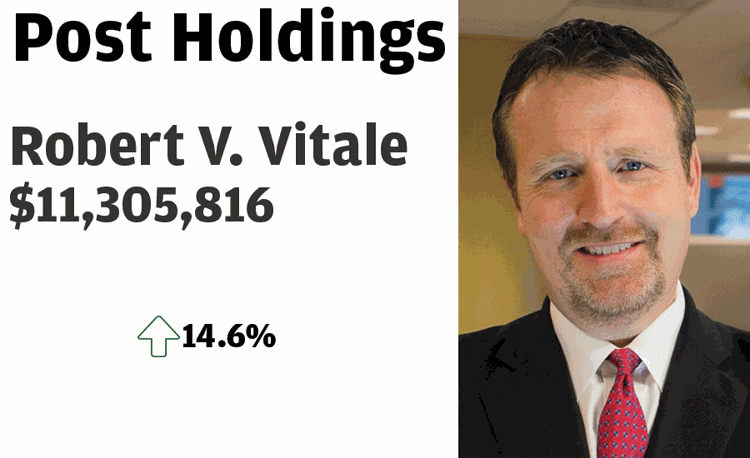 3. Bunge
2. Emerson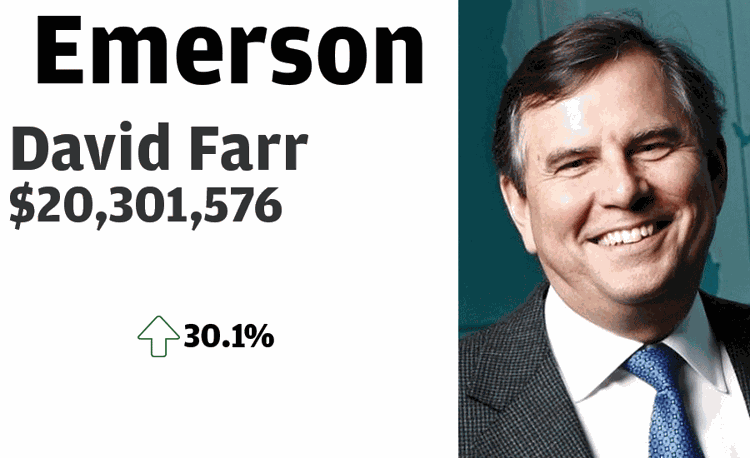 1. Centene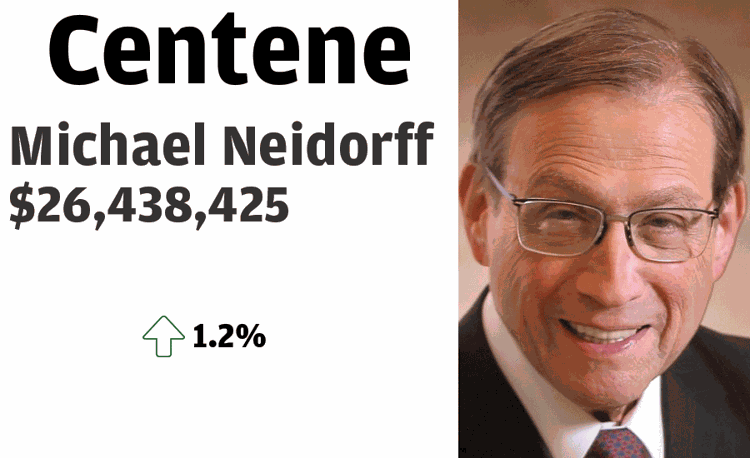 Daily updates on the latest news in the St. Louis business community.