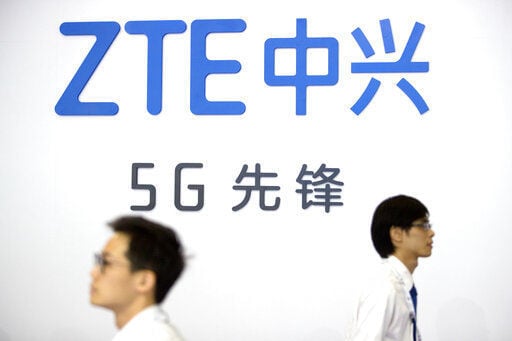 Attention, federal employees: Your retirement savings are being used as a political football.
The government's Thrift Savings Plan, which holds the retirement savings of more than 5 million federal workers, decided in 2017 to change the benchmark for its I fund, which invests in international stocks. The fund would now include emerging markets, such as Brazil, China and India, in addition to developed countries such as Canada and Japan.
The move makes sense from an investment standpoint. Emerging markets make up about 12% of the world's stock-market value, and investors who want to be diversified ignore that slice at their own peril.
A group of senators, however, doesn't like the thought that federal workers' savings might be invested in a nation that is quickly becoming an important strategic and economic rival to the U.S. The senators asked the thrift plan's board to reconsider its decision on the I plan.
The board refused, so the senators, led by Florida Republican Marco Rubio and New Hampshire Democrat Jeanne Shaheen, have introduced a bill that would ban thrift plan investments in Chinese companies.
Missouri Republican Josh Hawley is among the co-sponsors of that bill.
The thrift plan intends to include emerging markets in its fund next year. Among the 2,000 companies in its new index, the senators point out, are weapons makers that supply the Chinese military. ZTE, a telecommunications firm that the U.S. fined for violating sanctions against Iran and North Korea, also is in the index.
In a news release announcing the legislation, Hawley said the government "has no business pursuing an investment strategy that undermines our national security and underwrites the Chinese military."
A sense of proportion is important here. The I fund has $40 billion in assets, and its new index allocates about 8% exposure to China. That means we're arguing about an investment of a little over $3 billion, a pittance in a Chinese stock market valued at more than $7 trillion.
It's hard to believe such a small amount would affect the Chinese companies in any way, but China would see an investment ban as an insult and an escalation of tensions.
Derek Scissors, a resident scholar at the conservative American Enterprise Institute, is a China hawk. He wants the U.S. to take a harder line against China for human rights violations, theft of intellectual property and other issues, but he thinks it's wrong to drag the Thrift Savings Plan into this fight.
"U.S. portfolio investment in China has run to about $100 billion," Scissors said. "You can't take $3 billion out of that and think you're really doing anything."
If a Chinese firm is complicit in, say, the persecution of the Uighur minority or the building of artificial islands that the U.S. considers illegal, Scissors argues that it should be cut off entirely from U.S. markets, not just from government employees' savings.
The senators' bill, in his estimation, amounts to little more than grandstanding. "They're trying to look tough on China, but they don't want to do anything painful," Scissors said.
Rubio and his co-sponsors say they don't want to put employees' money at risk in China, but politicizing the thrift plan creates a much greater risk. The plan's assets belong to workers, not the government, and they shouldn't be used as a foreign policy weapon.
If other American investors have access to diversified international funds that include the world's second-largest economy, federal employees should have that opportunity too.