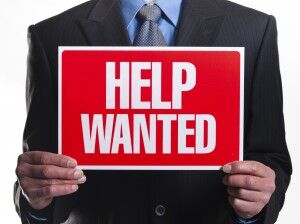 With Labor Day approaching, expect to hear a lot about the huge skills mismatch in the American workforce.
Even with unemployment at 6.2 percent, which is too high in the sixth year of an economic recovery, employers complain that they can't find qualified job applicants. In a survey by Manpower, 40 percent of U.S. companies said they have trouble filling jobs.
That's a stunning figure at a time when so many people are unemployed or underemployed. It fits with statistics showing job postings growing much faster than hires over the past five years.
The skills gap, if it's real, is a damning indictment of our educational system. It also has implications for Federal Reserve policy: If most of the unemployed aren't a fit for the jobs being created, then we can't expect monetary stimulus to bring down the jobless rate.
Employers' grim pronouncements don't tell the whole story, however. Peter Cappelli, who directs the Center for Human Resources at the University of Pennsylvania's Wharton School, thinks companies are being self-serving when they report difficulty filling vacancies.
"It is much easier to assert that there is something wrong with the candidates than to acknowledge that our own practices are at fault," Cappelli writes in a recent study.
No HR person filling out a survey is going to admit that he or she hasn't done a good job of recruiting. Nor are companies likely to admit that their salary ranges are too low. It's easier to blame the poor quality of the workforce.
There may be other biases behind the skills-gap myth, Cappelli says. Tech firms want more visas for foreign workers, so they exaggerate the domestic labor shortage. Consulting firms want to make hiring sound really difficult so their expertise will be valuable.
If employers really face a skills gap, the obvious solutions are to pay more or train people themselves. Yet, according to an Accenture survey in 2011, 80 percent of workers had received no on-the-job training in the past five years.
Formal apprenticeships, meanwhile, are disappearing. "Apprenticeship programs address exactly what employers say they want, which is work-based skills," Cappelli said in an e-mail interview. "The trick is getting employers engaged in creating those skills, not just hiring them once they have been produced."
Cappelli doesn't exempt schools from blame. He would like to see a better system of vocational education to train people for careers that don't require a four-year college degree. Even in those fields, though, he says employers need to adjust their expectations.
Manufacturers, for example, complain about a shortage of skilled machinists. They blame schools for steering young people away from manufacturing. But, Cappelli notes, machinists earn 20 percent less in real terms than they did two decades ago "while the skill requirements for those jobs have shifted toward computer use, a field with better pay."
If there is a skills gap in the data, Cappelli says, it's the opposite of the one the employers talk about. The average worker actually has more education than his or her job requires.
That's mostly a reflection of the lousy job market, he says. "We certainly are getting pickier, which is understandable after years of an incredible buyer's market for employees."
What's not doing any good are the vague survey questions about employers' hiring difficulties. Everyone from the Fed on down should disregard them, Cappelli says, and treat the skills mismatch as more myth than reality.