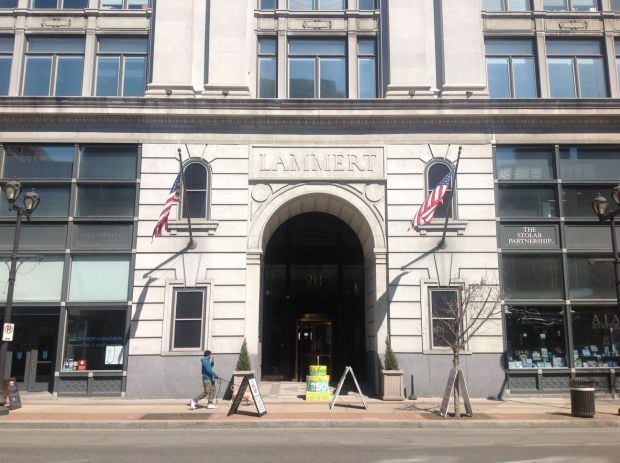 If venture capital is the lifeblood of high-potential startup companies, St. Louis entrepreneurs received a big transfusion in 2013.
Jay DeLong, the St. Louis Regional Chamber's vice president for new ventures, has been tracking money raised by early-stage tech and biotech firms since he came to town in 2006. The figures were always promising but predictable, with a dozen or so companies each year managing to raise $1 million or more.
DeLong just finished crunching the numbers for last year, and it's clear that St. Louis moved up to a higher league. Seventy-five companies raised some amount of money, with 33 raking in
$1 million or more. Both figures are the highest in the seven years that DeLong has been keeping track, and the million-plus tally was more than double the previous high.
The $380 million invested in St. Louis startups last year is a stunner too, but it comes with an asterisk. Roughly $200 million went to Answers, an Internet company in University City that raised money for an acquisition.
Even without Answers, the flow of capital into St. Louis startups more than tripled last year. And DeLong thinks there's a need for a similar amount of money this year: He counted more than 50 brand-new companies in 2013, many of which will need to raise significant sums soon.
In other words, St. Louis can't afford to rest on its laurels. Our startups managed to play in a higher league for one year, but they could still get sent down to the low minors the next.
"What concerns me is that we don't have enough capital at the Series A stage that's led by investors here," DeLong says. "At the point of greatest economic impact for our community, we are also at the greatest vulnerability of losing these companies to investors from outside who demand proximity as a condition of investment."
Of the $33 million-plus investments in St. Louis companies, fewer than one-quarter were led by local investors. Cultivation Capital was the most active local venture fund, but it's not nearly big enough to meet the growing need. Until St. Louis can create new sources of money, it must convince East and West Coast funds that they can find opportunity here.
Toward that end, the chamber is chartering a business jet to bring 12 New York venture capitalists here for this week's InvestMidwest venture capital forum. The hope is that they'll not only like the 45 companies presenting at the forum, but also see enough potential in St. Louis to become regular visitors.
If they have time to look around, they'll see a lot of resources in place to support entrepreneurs, including the Biogenerator and Cortex in the Central West End, the Helix Center in Creve Coeur and the new TREx technology incubator downtown.
The New Yorkers also may ask some good questions: Does St. Louis have enough high-tech talent to staff all these promising companies? Why, with all our resources, don't we yet have a high-profile success story?
DeLong thinks he can answer those questions. "I feel like we're recognizing our issues, we're coalescing to solve them and we're seeing a success rate higher than I see in other Midwestern cities," he says.
For at least one year, that's true. The $380 million represents a huge vote of confidence in St. Louis' entrepreneurs. If they can make that investment pay off, there will be more where it came from.