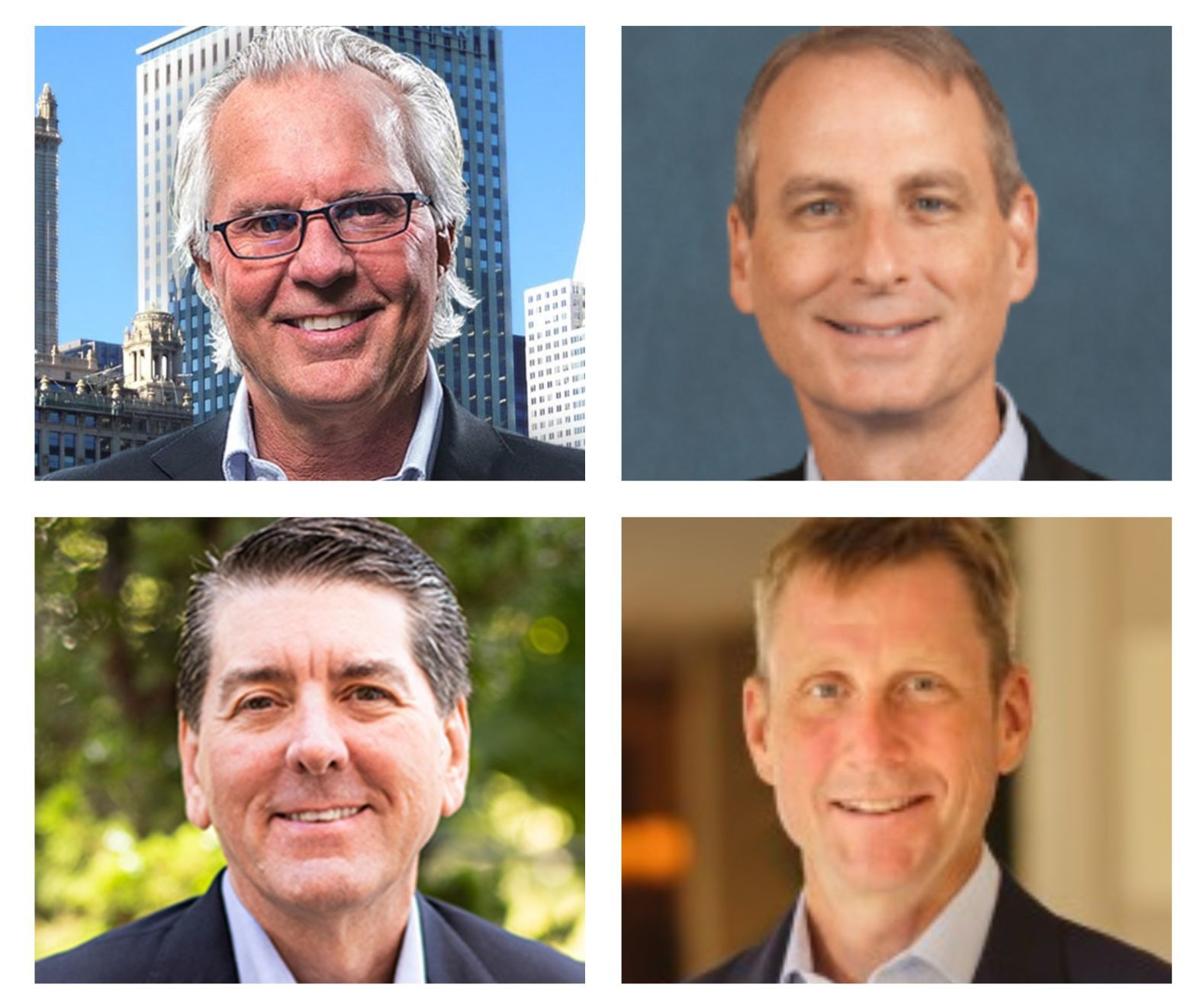 St. Louis has produced more than its share of multibillion-dollar construction firms, but most of their growth is happening in other cities.
Those companies, the Construction Forum St. Louis figured, have a pretty good idea why some markets are booming and others are not. On Monday, the group asked top executives of Alberici, Arco, Clayco and McCarthy to compare and contrast their hometown with other places where they do business.
St. Louis, they concurred, has a strong construction workforce and experienced set of subcontracting firms. It falls short in areas that are beyond the industry's control, including population growth that drives demand for new apartments, offices and shopping centers.
John Buescher, president of McCarthy's central division, said most of his firm's business is in the "sunshine smile" stretching from California to Texas to the southeastern seaboard. "That's where people are moving and where a lot of the capital is," he said. McCarthy, with more than $4 billion in revenue, does 95% of its work outside St. Louis.
"Part of the problem in St. Louis is there has been no growth here for 30 years," said Bob Clark, founder and chairman of Clayco. "Increased density creates an increase in value across industrial, office and retail, and that's what attracts capital."
St. Louis also doesn't have a particularly compelling image. "Recruiting talent to here is extremely difficult in our business," said Greg Hesser, president of Alberici Constructors.
The executives agreed that St. Louis has made progress toward a more diverse construction workforce. Clark said he was "horrified" at the industry's lack of diversity in Chicago, where Clayco is headquartered, and said St. Louis firms have done more to recruit African American workers and help minority-owned subcontractors.
The construction industry leaders said successful cities have more coordinated and effective political and civic leadership than they see in St. Louis.
Jeff Cook, president and chief executive of Arco Construction, said places like Dallas, Denver and Nashville succeeded because "they got out and told their story. The cities that are pro-business, they will communicate and let you know that."
In St. Louis, Clark added, key groups can't agree on what story they want to tell. "Our community and civic leaders and our political leaders are not on the same page," he said. "There's too much disagreement about what progress really looks like."
He cited the NorthSide Regeneration project area, where city officials have tried to cancel Paul McKee's development rights, as an example of a project where "everybody needs to put their swords down and get the toxicity out of the conversation." Clayco affiliates sold some property to McKee for the development in 2011 and 2012.
Clark moved from St. Louis to Chicago in 2010 and placed Clayco's headquarters there three years later, partly to take advantage of business opportunities in the Windy City. Chicago, he said, has 62 tower cranes operating right now, despite high tax rates and pension costs that are sometimes cited as barriers to doing business.
"Their economic development people are in such lockstep," Clark said, adding that he wouldn't say the same about St. Louis.
St. Louis' crane count is usually in the single digits. It's not a perfect economic indicator, but it does show where development dollars are flowing. If we want to know why the big cranes are rare here, we need to listen to the people responsible for putting them up.