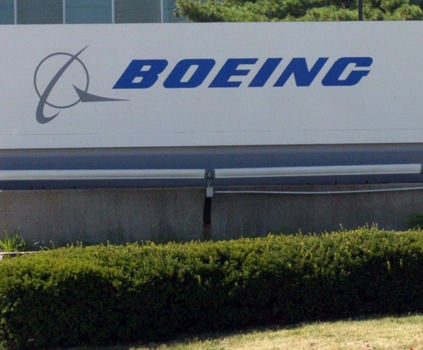 Some people in technology hotbeds such as Silicon Valley, Seattle or northern Virginia must be scratching their heads about what's going on in St. Louis.
Granted, the tech industry here is tiny by comparison, but St. Louis is starting to show up in statistics as a growth market. Dice.com, a technology recruiting site, says its listings are growing faster in St. Louis than in any large city in the country.
Bureau of Labor Statistics numbers confirm that in one key category, computer systems design, Missouri led the nation in percentage growth last year. (The BLS doesn't have specific metro-level data about the tech industry, but St. Louis accounts for around 40 percent of the state's economy. If Missouri is doing well, it's a good bet that St. Louis is leading the way.)
Then there is the anecdotal evidence. Boeing announced last week that it will develop a "center of excellence" here for information technology, moving as many as 600 jobs here from Seattle.
That's the head-scratching part. Why would a major company pull a critical operation out of the land of Microsoft and Amazon and put it in a city better known for beer and baseball?
Part of the answer is cost. The average tech job here pays $81,245, according to Dice.com, compared with $94,335 in Seattle and $101,278 in Silicon Valley. Employers also say that turnover is far lower here, so they can hire and develop people rather than constantly being raided for talent.
Being cheap, however, does not constitute a winning strategy. Plenty of other cities are as cheap as St. Louis
What employers such as Boeing — and Hudson's Bay Co. and Unisys, two other companies that have expanded their technology operations here — want most is a pool of qualified workers. They need to hire skilled people from the local area, and convince others that this is a good place to begin or continue a career.
Although St. Louis doesn't have any household-name tech companies, it has always had a large base of companies that use technology to run their businesses. Monsanto crunches a lot of data for its genetics work. MasterCard runs a sophisticated payments network here.
So, the tech-worker pool is deeper than most people think, but how can St. Louis be exciting enough, close enough to the cutting edge, to lure top-notch talent from elsewhere?
My theory about that: I think St. Louis' smallest tech firms, the startups coming out of programs such as Arch Grants and Capital Innovators, are making the area more attractive to big employers. The little firms are working on interesting technologies, and they give St. Louis a reputation as a place that's forward-looking, not living in the past.
"St. Louis is on the map for a lot of reasons," says Brian Mathews, who invests in tech startups as a co-founder of local venture firm Cultivation Capital. "A potential employee has to know that if Boeing downsizes, there's another job opportunity in town.
"I'm not saying that Boeing is competing with the Cultivation-invested companies per se, but the people move here for the same reasons. It's the lifestyle that keeps them here or makes them come here."
People with technical skills want to be around like-minded people who are working on interesting projects. That's not yet as ingrained in the St. Louis lifestyle as beer and baseball, but it's getting there.