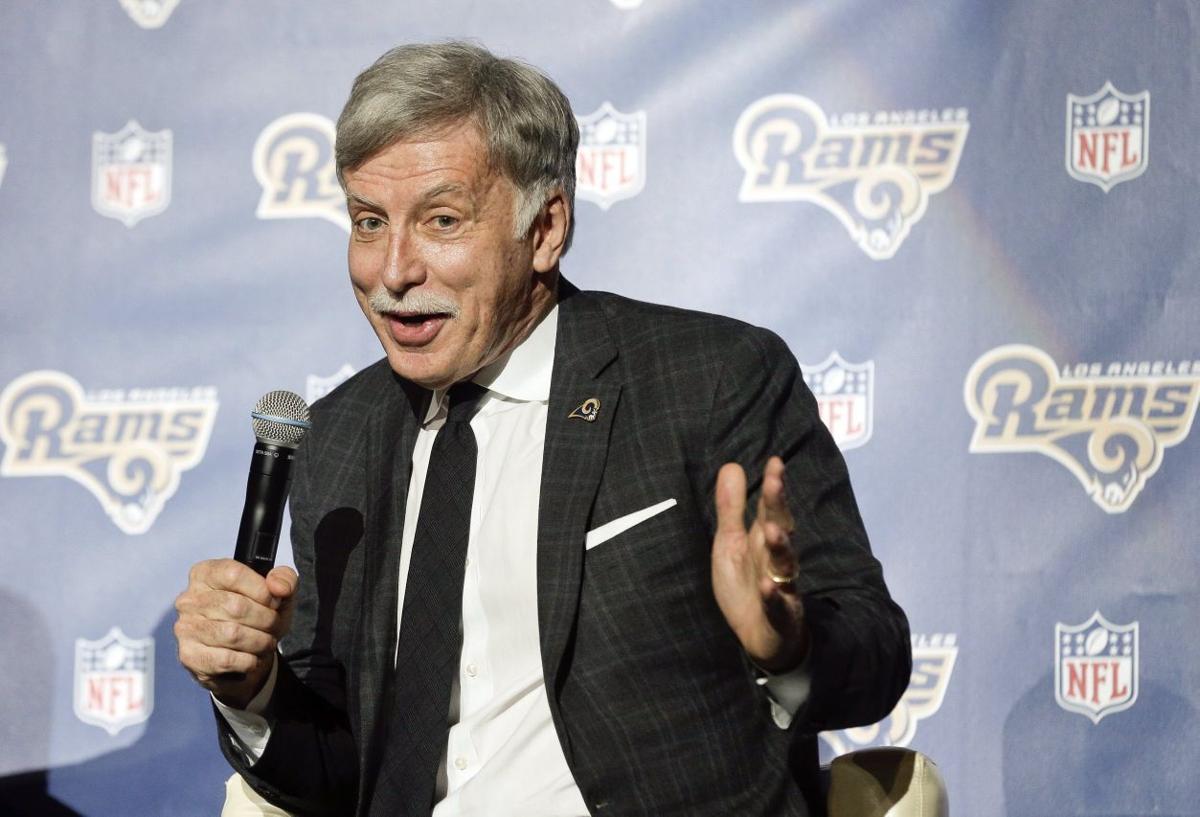 Maybe Stan Kroenke is doing Missourians a favor, in a roundabout sort of way.
The billionaire, who became Public Enemy No. 1 in these parts after he rejected a taxpayer-funded football stadium and moved the Rams to California, is asking for taxpayer help with a 1,800-acre mixed-use development in Maryland Heights.
Subsidizing the vast project would be bad public policy for many reasons. It is in a flood plain, and it continues a beggar-thy-neighbor pattern of moving economic activity from one suburb to another without creating many new jobs.
If Maryland Heights officials want the project — and they have sought for years to develop this piece of farmland — they can hand out as much taxpayer largesse as they want. A county-level commission reviews requests for tax-increment financing, the most overused form of development subsidy, but it can be overriden by a two-thirds vote of a city council.
Here is where Kroenke's involvement might change things. Some Missouri legislators have sought for years to curb the overuse of TIF and other incentives, but the development lobby has always blocked their efforts.
The reformers had data about the wasteful effects of TIF, and they were backed by school officials who complained of lost tax revenue. What they lacked was a villain, and Kroenke fills that role nicely.
The Rams owner has profited handsomely from this region's penchant for subsidizing strip malls, and now, in Maryland Heights, he wants another large bite of the apple. This is the guy who just bad-mouthed the St. Louis economy as part of his rationale for moving his team.
The Legislature can't do much to salve our wounded pride, but it can make it harder for guys like Kroenke to profit at the public's expense. State Rep. Andrew Koenig, R-Manchester, is sponsoring a bill that would limit cities' ability to override a county TIF commission, and he told me he's optimistic about its chances.
As reforms go, his is modest. If a TIF commission rejects a project, he proposes, the most a city should be able to subsidize is the cost of demolishing buildings and clearing land. "The vast majority of the costs included in most TIF projects would be eliminated," Koenig said.
For a green-field development such as the one proposed in Maryland Heights, Koenig's bill would greatly diminish the city's power. The county TIF commission, which often rejects projects that don't have a regional benefit, would gain clout.
Koenig said he was dismayed by projects such as the St. Louis Outlet Mall in Hazelwood, built in 2003 with $57 million in tax subsidies. In an auction last year, the struggling mall received a high bid of just $9 million. Even that bidder pulled out.
"Why would taxpayers want to subsidize a bad idea?" Koenig asked. "That just shows you the abuse that's gone on for too long in the way we finance development."
At a committee hearing this week, Koenig's bill received support from Schnuck Markets and the Missouri Grocers Association. Even companies that sometimes benefit from TIFs, Koenig said, realize that the subsidies are out of hand.
In truth, Missouri needs to make sweeping changes to its development incentives. TIF should be available only in low-income areas, not wealthy suburbs, and it shouldn't be used for retail development at all. Transportation development districts, another popular strip-mall subsidy, need to be curbed too.