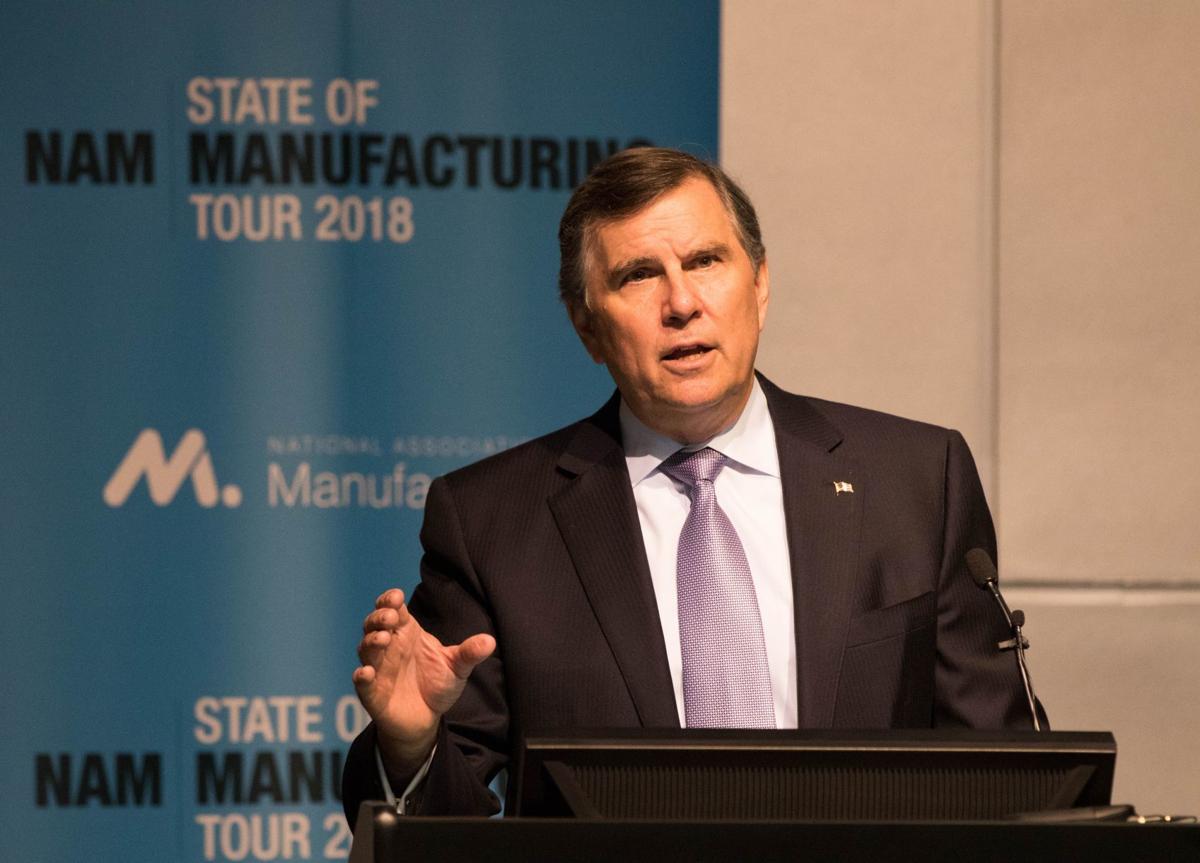 Emerson Chief Executive David Farr took a temporary salary cut for six months this year, and his total pay fell 19% to $16.5 million.
The Ferguson-based manufacturer disclosed details of its executive pay in a proxy statement filed Monday. Farr and other top executives took a 15% salary cut between April and September to help Emerson weather the coronavirus pandemic.
That left Farr's salary for the fiscal year, which ended Sept. 30, at $1.3 million. He also got a $2.05 million bonus, down from $2.4 million in 2019.
The biggest chunk of Farr's pay was an $11.5 million stock award, which is contingent on meeting earnings and cash-flow targets for 2020, 2021 and 2022. A similar stock award from 2018 paid out at 100% of its estimated value, but Emerson said that payout level has happened only twice in the last decade, reflecting "the difficulty of achieving the targets set."
Farr's compensation also included a $1.16 million increase in pension value and perquisites valued at $345,956. The latter benefits include $260,819 of personal flights on company aircraft, plus a company car, event tickets, club fees and financial planning services.
Emerson's earnings per share fell 13% for the fiscal year, but that included costs from a restructuring that was announced before the pandemic hit. Farr's leadership of Emerson through the pandemic, including efforts to keep supply lines open and make sure Emerson could pay its dividend, was the subject of a lengthy Wall Street Journal profile this month.
Farr says in the proxy statement that 2020 was "a defining moment in the history of our company," marked by obstacles but also by opportunities such as the acquisition of software company Open Systems International.
Here's what St. Louis CEOs earned in 2019:
Meet the 26 top-paid CEOs in St. Louis
26. Foresight Energy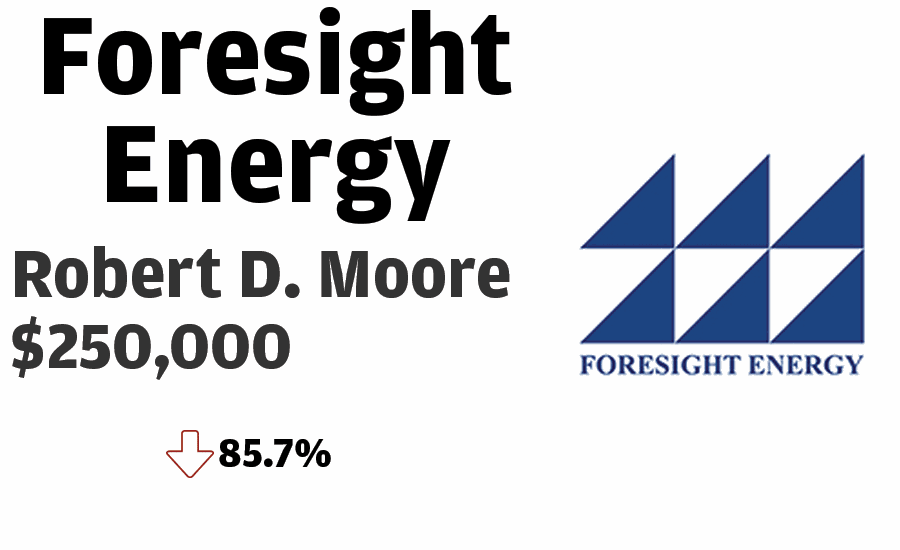 25. Allied Healthcare Products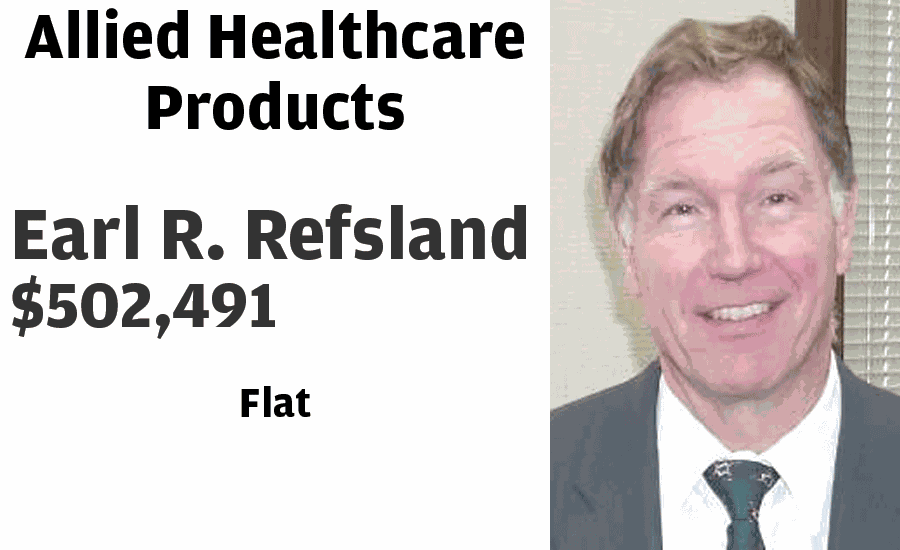 24. Huttig Building Products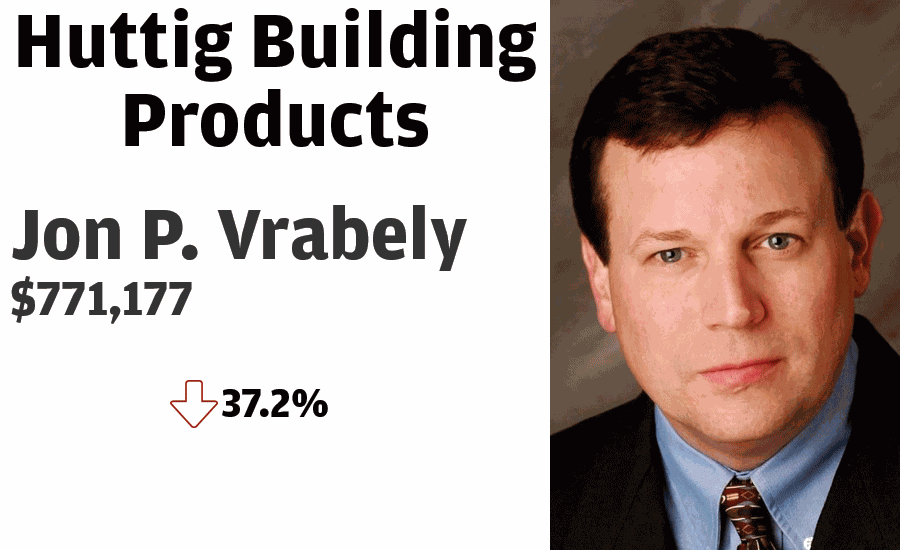 23. Enterprise Financial Services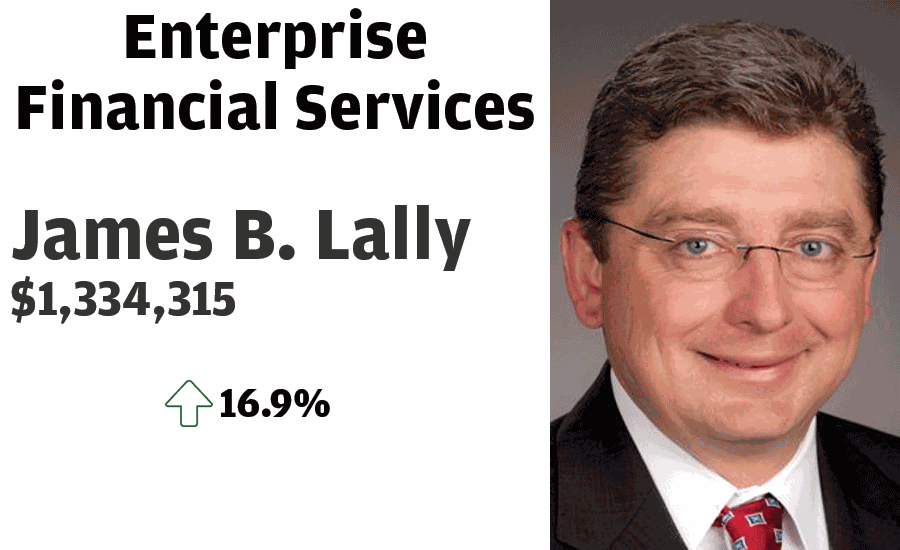 22. Avadel Pharmaceuticals
21. Build-A-Bear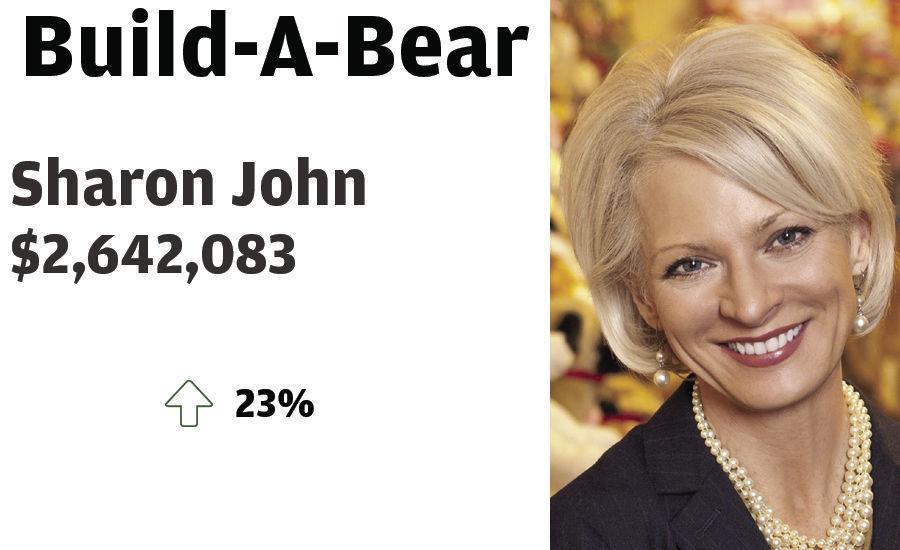 20. BellRing Brands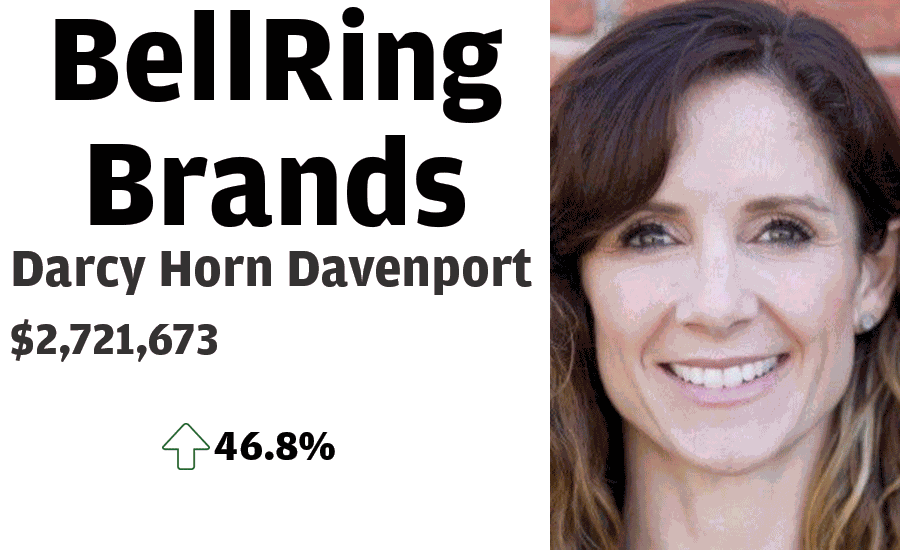 19. Arch Coal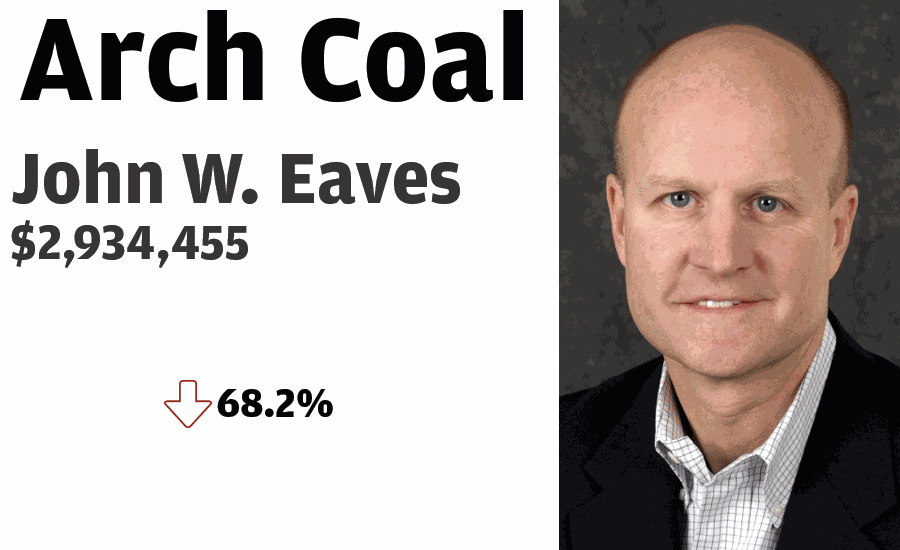 18. Cass Information Systems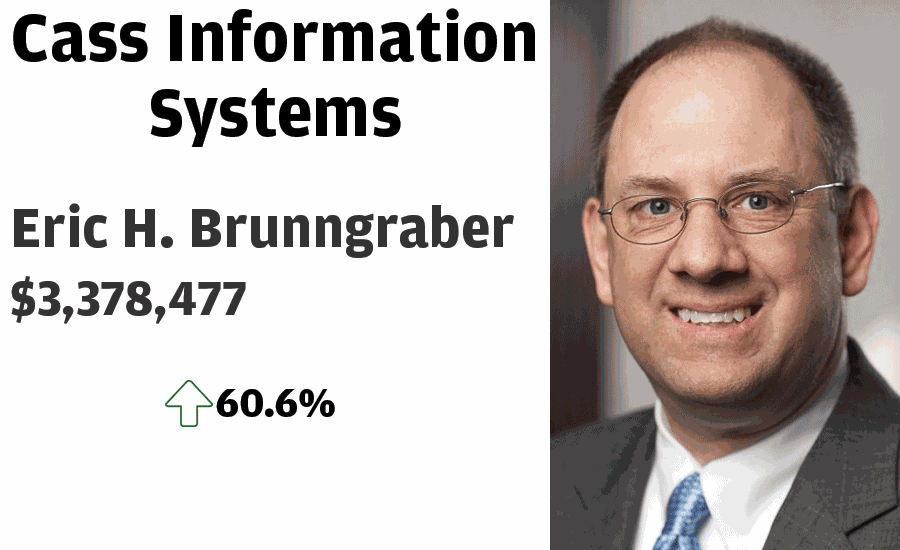 17. Commerce Bancshares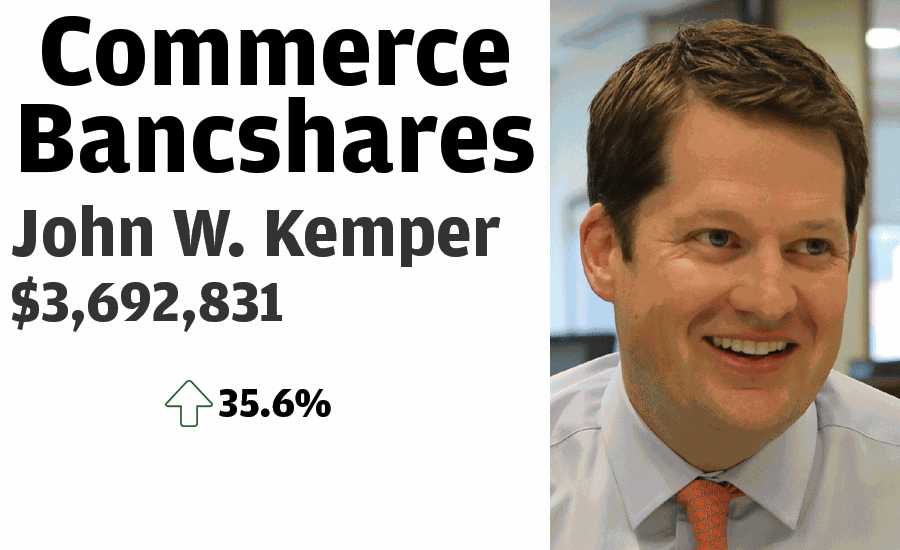 16. Aegion Corporation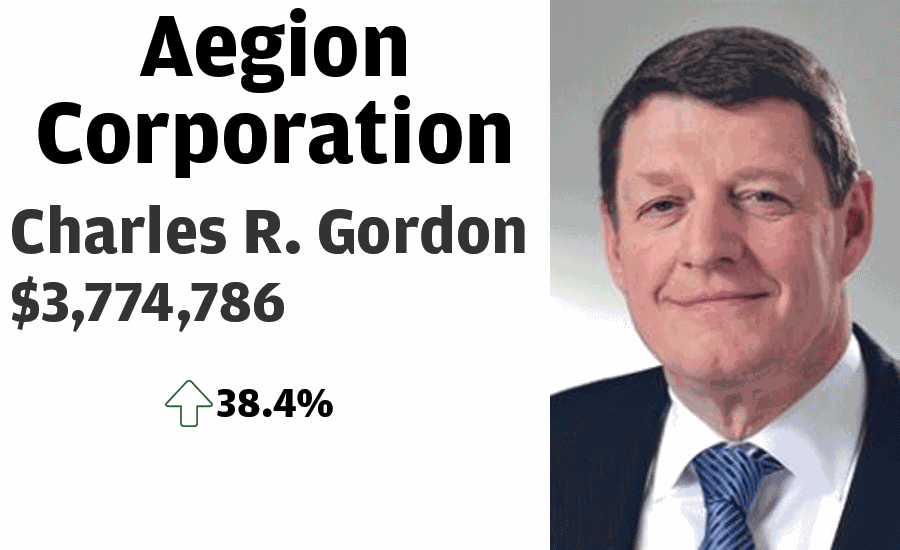 15. Esco Technologies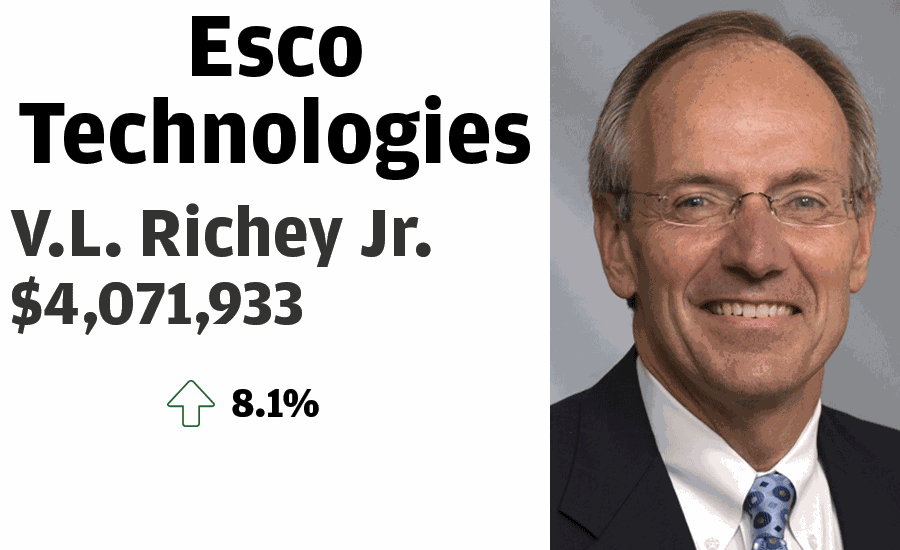 14. Spire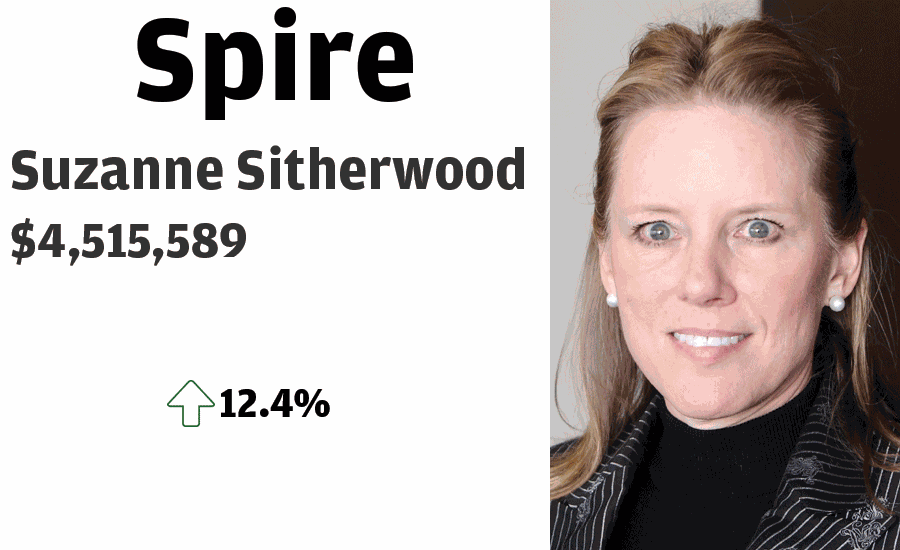 13. Perficient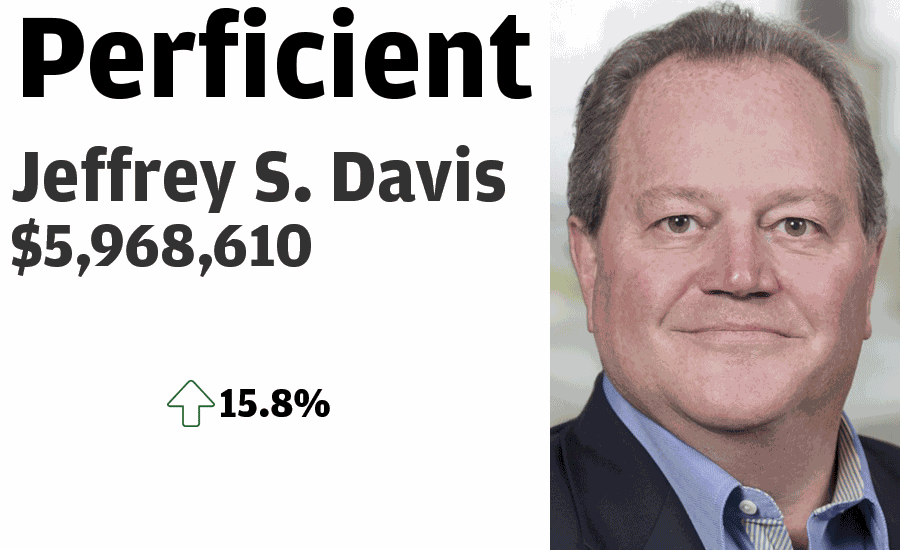 12. Energizer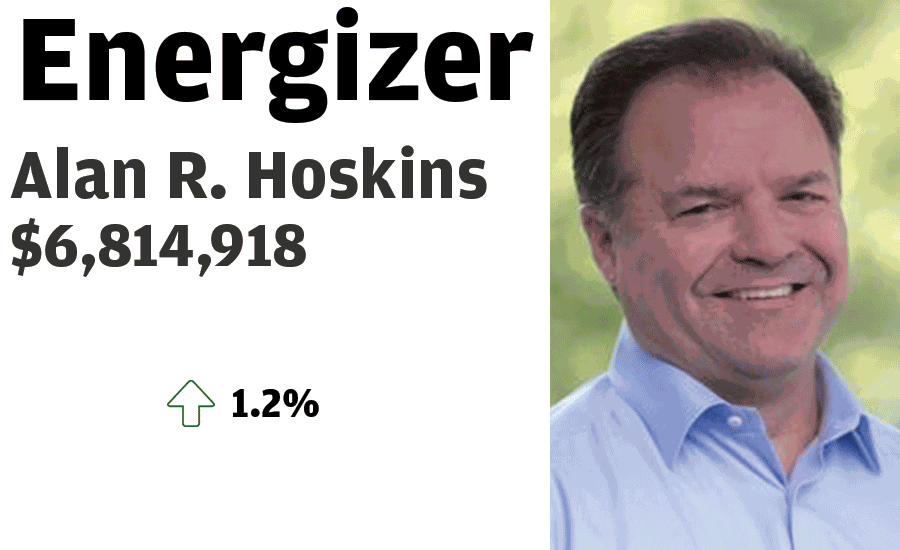 11. Caleres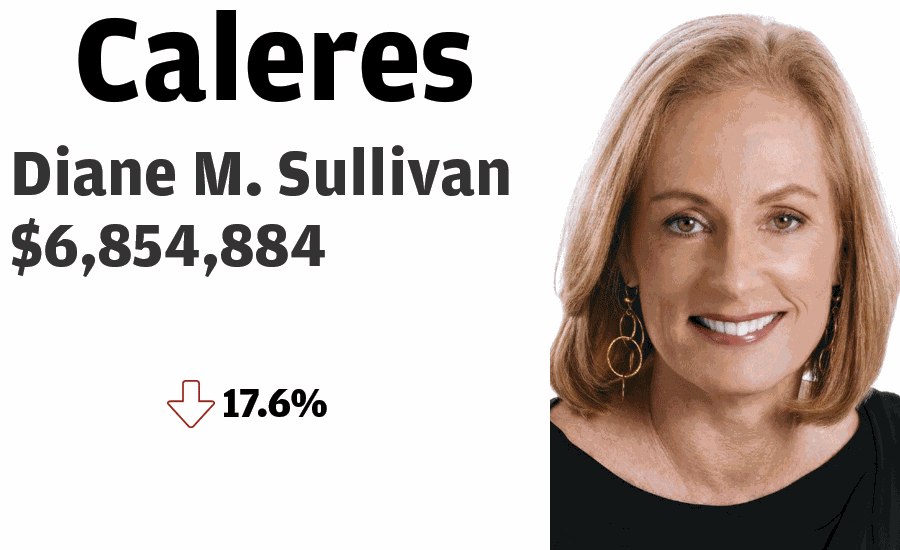 10. Olin
9. Belden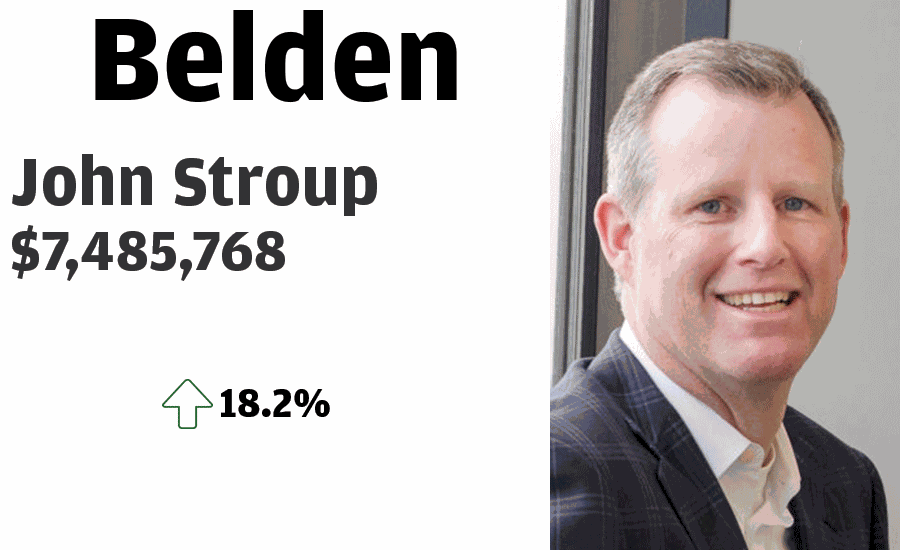 8. Peabody Energy
7. Reinsurance Group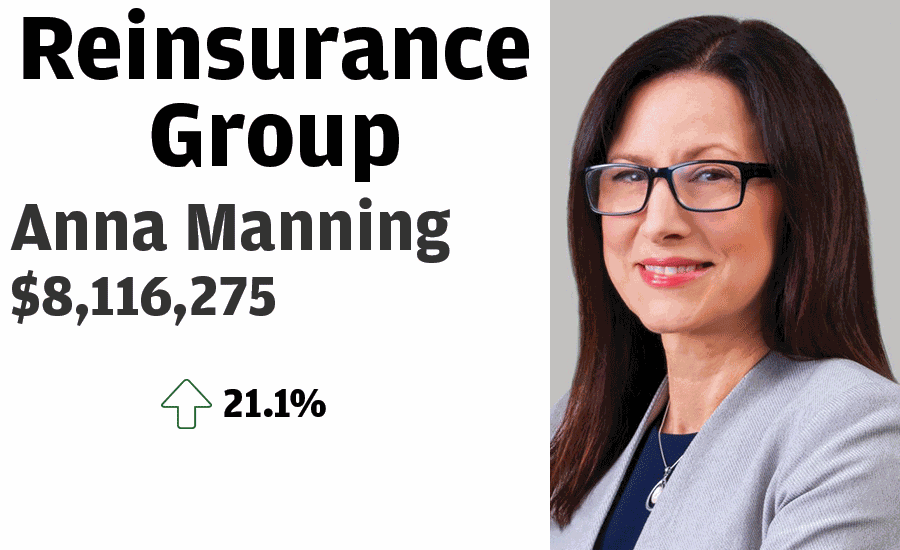 6. Stifel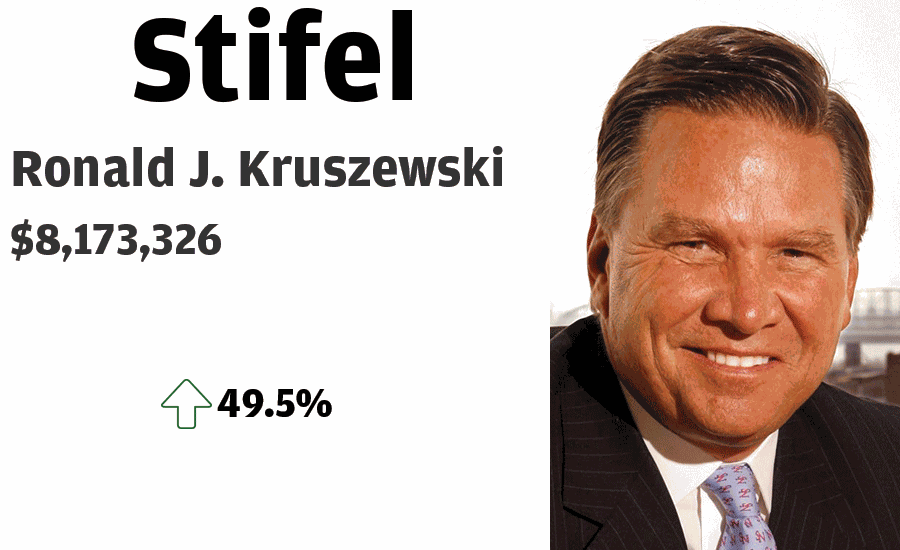 5. Ameren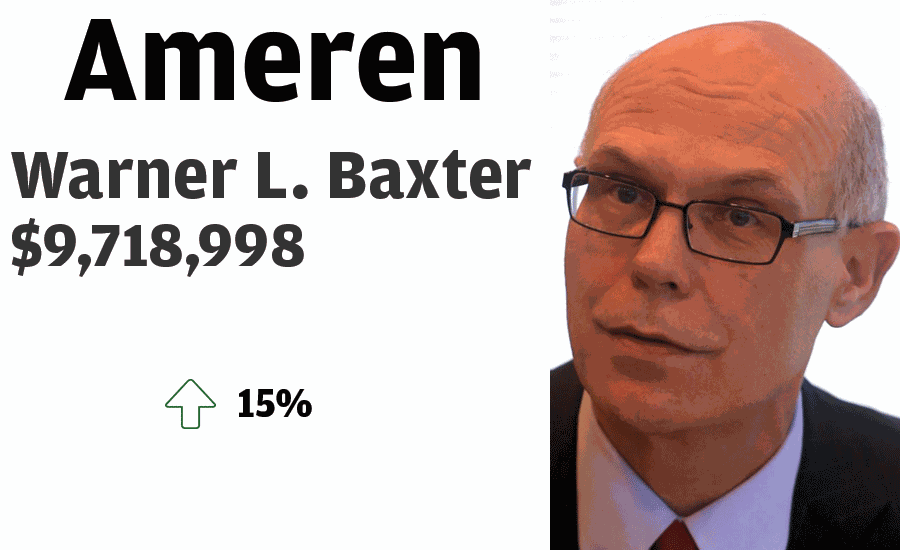 4. Post Holdings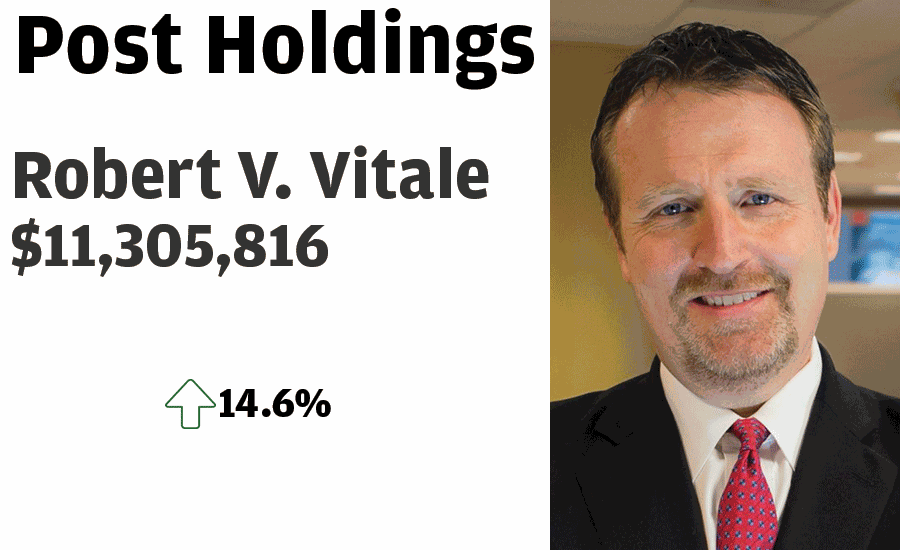 3. Bunge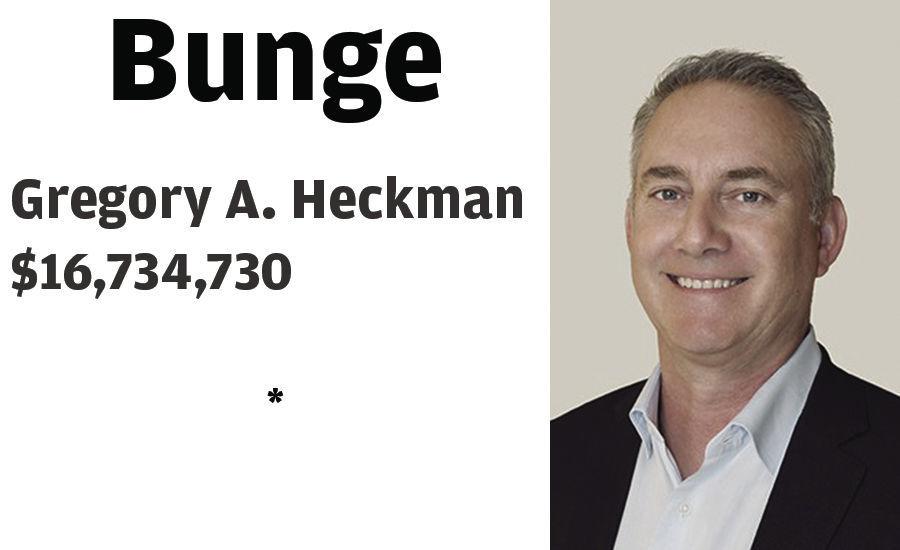 2. Emerson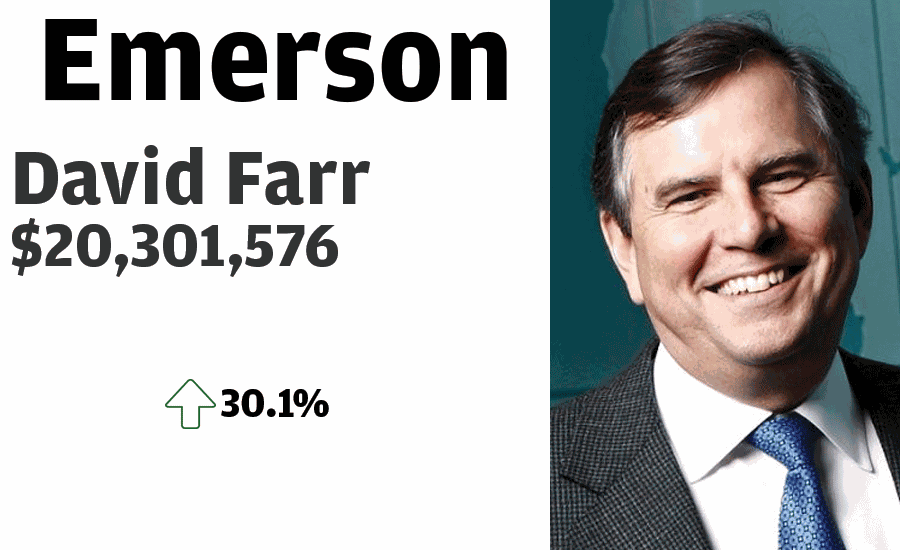 1. Centene