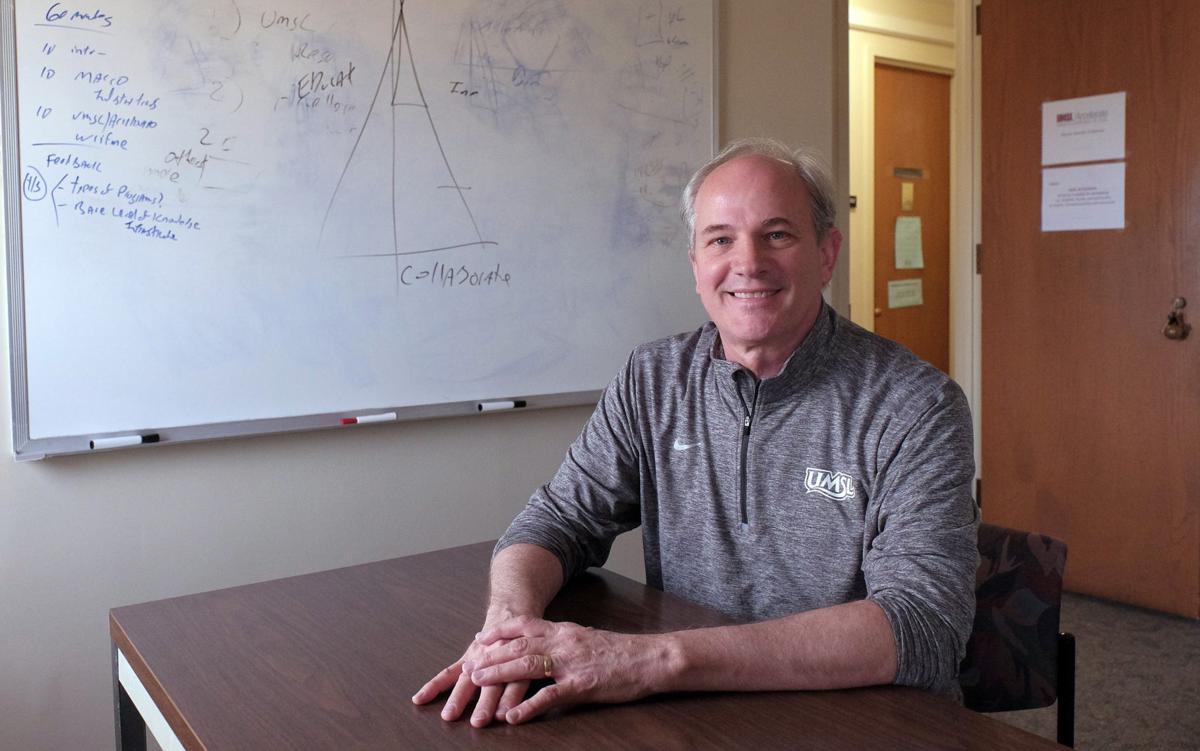 Twenty-five years after the nationwide launch of his Waterbabies doll, Dan Lauer is as proud of his plastic progeny as ever.
In fact, he boasts that this will be the dolls' second-best year for sales. His company, Lauer Toys, switched licensees last year and the new partner, Florida-based Just Play, has reinvigorated the brand with such line extensions as Wee Waterbabies, an assortment of collectible 6-inch dolls.
Even as the little charmers make their way into stores, they have new competition for Lauer's time and attention. Six months ago, he signed on with his alma mater, the University of Missouri-St. Louis, to create an entrepreneurship program.
UMSL Accelerate started modestly this spring with an introduction to entrepreneurship class. Lauer hopes to eventually have enough courses to offer an entrepreneurship major, but his ambitions extend well beyond campus.
The university is searching for a local company to sponsor a corporate accelerator program, which would develop new ventures or technologies that the sponsor finds interesting.
Many companies — including Coca-Cola, Microsoft and Walt Disney — have embraced accelerators as a way of keeping up with innovation, and Anheuser-Busch InBev just launched one in New York.
Lauer wants to persuade, say, an Ameren or an Emerson to join that list. UMSL can supply students to work as interns and faculty experts to do research, and it has an agreement with Capital Innovators to run the program.
That should provide instant credibility. Capital Innovators, a five-year-old technology accelerator based in St. Louis' Cortex district, regularly ranks among the nation's top programs of its type.
Capital Innovators' CEO Judy Sindecuse said in an email that she chose to partner with UMSL because its alumni "provide resources, connections and mentorship that can add value to the program." She also noted that Waterbabies is an example of the sustained success that Capital Innovators is trying to create.
Lauer would be the first to admit, however, that success doesn't follow a straight line.
Waterbabies had some lean sales years after the initial breakout in 1991. He folded another company, Haystack Toys, after its biggest customer, toy store chain Zany Brainy, went bankrupt. He turned Avastars, which produced dolls that looked like their child owners, over to his partner, former Mattel Chief Executive Jill Barad, after a disagreement on strategy.
Charles Hoffman, dean of UMSL's business college, believes those experiences make Lauer a better educator. "Student entrepreneurs need to hear that you're going to have failures and you're going to have to change your plans," he said.
Hoffman also says entrepreneurship education needs to be different at UMSL than at other institutions. Roughly 40 percent of his students are the first in their family to attend college, so many don't have well-off friends and family who can fund a startup.
They're more likely to get a job after graduation, and more than 70 percent of UMSL grads stay in the St. Louis area. Local employers tell Hoffman they want workers who can think entrepreneurially, and he and Lauer are trying to meet that demand.
Lauer himself worked as a banker after graduation. When he came up with the idea for a water-filled, realistic-feeling baby doll, he didn't have much of a support system. "I raised half a million dollars based on balloons and condoms tied together," he recalls.
Accelerate is about making the road a bit smoother for the next UMSL grad with a great idea. By the time Waterbabies celebrates its 50th anniversary, Lauer would like to look back on a lot more homegrown success stories.