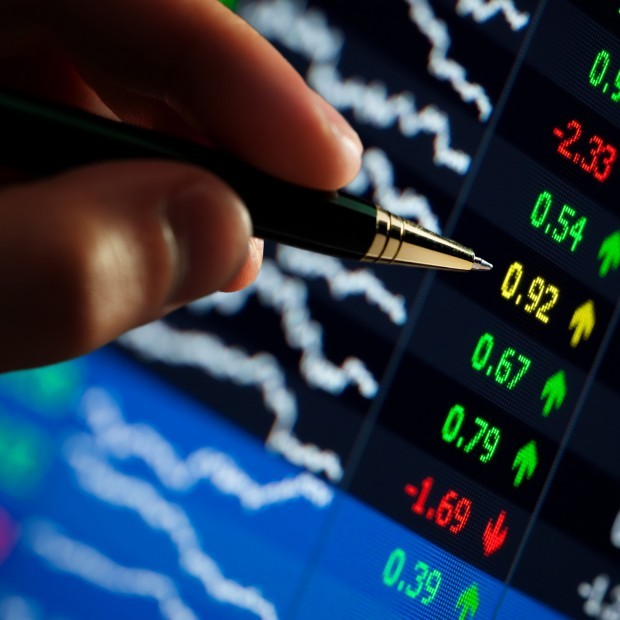 Like a lot of busy people, Kevin Pursell didn't give close scrutiny to his 401(k) statements. After all, he's an electrician, not an investment pro.
His attention level changed when he got a call from a friend at his old employer, Ruzicka Electric & Son of Fenton.
"He said, 'Look at your 401(k) account. Notice that there are no contributions in the last two or three months,'" Pursell recalls. "When I got to looking, it was like, wow."
Employees of Ruzicka Electric thought they were socking away money for their retirement through regular payroll deductions. They had no idea that their boss was raking off part of their investment.
From 2003 to 2006, employees of the electrical contractor contributed more than $500,000 toward their retirement plan through payroll deduction. It was supposed to go right into their 401(k) plan. Instead, their employer diverted between $100,000 and $120,000 of the workers' money, according papers filed by federal prosecutors.
In February, Thomas R. Ruzicka, president of his namesake firm, pleaded guilty to embezzlement. In May, he was sentenced to two years' probation by a federal judge, who also ordered him into a drug or alcohol abuse treatment program.
The U.S. Attorneys Office and Ruzicka's attorney say he has returned the missing money. Pursell, who worked for the firm for about seven years, got a check for $5,000.
Workers with 401(k) plans know they risk losing money on the stock and bond markets. But they don't expect to lose their money before it gets to the stock and bond markets.
A federal agency insures old-fashioned "defined benefit" pension plans — the kind that send retirees a regular check until they die. There is less protection for 401(k) accounts.
Federal rules say plan administrators — generally the employers — must take out bonds covering 10 percent of the plan assets in case of theft.
That's enough to cover garden-variety embezzlements, but not a serious raid. And can an employer willing to cheat employees be trusted to arrange a bond?
Prosecutions for 401(k) thefts are rare. "There's been no spate of them. It happens on occasion," said Richard Callahan, U.S. Attorney for Eastern Missouri, whose office prosecuted Ruzicka.
In January, office manager Mary Storer, 40, of Wood River, was sentenced to 30 months in federal prison. She pleaded guilty to embezzling $266,000 from her employer, Elk Heating and Cooling, and its employee 401(k) plan. She gambled most of it away, prosecutors said.
Rare prosecution doesn't necessarily mean that hanky-panky is rare in retirement plans. "We don't know how often it happens," says Gloria Della, spokeswoman for the U.S. Department of Labor, which investigates such cases. The department generally hears about such cases from complaining employees, which is what happened in the Ruzicka case.
The department says its own investigations led to the indictment of 115 people last year for stealing, bribery and other forms of corruption involving retirement plans of all sorts. The cast of characters include business owners, executives, bookkeepers, union officials, investment advisers and others with fingers on the retirement kitty.
The department also filed 204 civil suits. Those are the tip of the iceberg, because thousands of cases are settled through negotiation. The department claims to have recovered $124 million for employees last year.
Workers with 401(k) plans contribute through their payroll deductions. Employers have to send that money to the 401(k) provider as soon as they can. That is generally a few days after payday and almost always within two weeks.
But all that employee money can pose a temptation for companies facing a cash squeeze. That may be what happened at Ruzicka Electric. The company "was operating on the edge," says Callahan, the U.S. attorney.
Thomas Ruzicka declined comment. But his attorney, David Harlan, blamed "hard times in business."
Ruzicka was a mid-sized contractor on construction jobs, doing electrical work on projects for the city of St. Louis and Lindenwood and Harris Stowe universities, among others. Depending on the job, he might have about 50 people on the payroll.
According to his attorney, Ruzicka had bid projects 18 months in advance, agreeing to a fixed price. When the cost of copper wire and supplies doubled, he found himself in a financial bind. He used the employees' money to pay business bills, Harlan said.
"He lost his shirt, but he fulfilled the contracts," Harlan said. "He kept his men working."
That excuse doesn't fully wash with Pursell, who notes that his former boss drove a BMW and a Jaguar.
It's not unusual for companies to delay transferring 401(k) money in order to pay other business bills, says Rebecca Davis of the Pension Rights Center, a group that advocates for maintaining strong pensions. The problem is greatest at smaller firms.
"It's not evil actors trying to harm the employees. They're trying to keep the business going," she said.
Delayed payments happen so often that the Labor Department has an on-line calculator to help employers figure the back interest they must pay to employees' accounts. The government waives penalties for small violations if the employer owns up to them before an investigation starts.
How can employees tell if they're being defrauded? Pay close attention to the employee contribution reported on your 401(k) statement, which you should receive each quarter. Does it match the amount deducted from your paycheck?
Pursell, for instance, had noticed that the contributions in his statement seemed to vary erratically, although he didn't think much of it until his friend called.
If you suspect fraud, call the Labor Department at 866-444-3272. The department says it won't reveal your name to your employer unless you consent.
The South Central Pension Rights Project also provides free help for people with questions about their 401(k) or other pension problems. They'll check to see that pensioners are receiving proper payments. Their number is 800-443-2528.
The program is funded through a federal grant. But in the St. Louis area, it's open only to Missouri residents, or people whose pension comes from a Missouri employer.