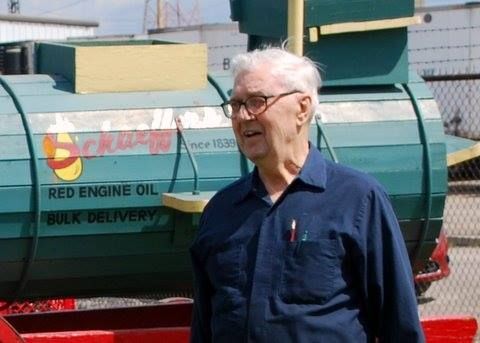 Fellow geezers: As we approach that lovely day when we can tell the boss to go jump in a lake and begin our life of laziness collecting checks from the government, we are nonetheless troubled by a nagging question:
Will we go broke before we croak?
Can we survive on our Social Security and retirement savings as long as we need to? To answer that, we must first get a handle on how much we will spend when retired. And here it's easy to go wrong.
The Government Accountability Office, which works for Congress, recently rounded up estimates from private retirement planning sources and academic studies. The majority felt that a retiree needs 70 to 85 percent of his pre-retirement income to keep up his lifestyle.
That's pretty much the rule of thumb in retirement planning. The problem is that it works for people who are fairly well off but not for a lot of others.
If you're on the bottom half of the income heap, your spending won't drop by much when you retire. You're living on a slim budget as it is. If you're eating hamburger now, you won't want to live on beans in your old age.
A study by Aon Hewitt, quoted by the GAO, found that workers earning under $30,000 per year would need 98 percent of their former income in retirement to avoid that bean diet.
By contrast, someone earning $90,000 per year would be happy with just 79 percent of that in retirement.
Part of the difference lies in taxes. Retirement brings an income tax cut for the well-off, since they are no longer earning wages. The guy on the bottom of the ladder probably wasn't paying income taxes anyway, so he gets no benefit. (Social Security payments are tax-free for low-income people, and no one pays taxes on more than 85 percent of the benefit.)
The well-off were also saving part of their paychecks while working. In retirement, they don't miss the money they weren't spending previously.
In working out a retirement budget, expect some surprises. The big one is health care, and it's often overlooked.
"Oh, it shocks!" said Michele Clark, a certified financial planner who works on an hourly rate (which avoids conflicts of interest in investment advice).
Figure that health care will cost $6,000 out of pocket per year, per person in retirement, she says. She bases that on the standard monthly charges for Medicare doctor and drug coverage, along with the cost of Medigap Plan F, which provides pretty good coverage for the holes in Medicare. She also includes some eyeglass and dental expenses.
You can cut that expense by choosing a cheap Medicare Advantage plan that limits your choice of doctors and hospitals, or by choosing a cheaper Medigap plan with less coverage.
Inflation is another problem, and it surprises people. Your Social Security check will go up with the consumer price index. But your pension, if you have one, may not.
"The problem is that Social Security inflation is super low, while health care inflation is high," says Clark, of Clark Hourly Financial Planning in Chesterfield. So, health care will eat a larger part of your income as you age.
Inflation will trip you up in other ways as well, says Clark. People often add up the income they expect in retirement, compare it to what they expect to spend next year and say, "Fine. I've got it."
They don't factor in how prices may rise over the next decade or two. Rising prices will eat up part of the interest on your bank accounts and returns from your investments.
"Know that inflation is going to rise up and bite you," says Clark.
So, how do you plan a retirement budget? First, start tracking what you spend now.
"I've had clients who have made billions and they have no idea of what they're spending," says Matt Hall, president at Hill Investment Group in Clayton.
With a good current budget in hand, you can start making a retirement budget.
Don't forget to add in the big-ticket possibilities — will the roof last another 20 years? How long before you'll need a new car? Do you plan to travel a lot? If you have a mortgage, when will you pay it off?
The good news is that retirees do spend less than people still working — with the exception of health care.
The GAO figures that a typical couple age 50 to 64 will spend about $54,000. Retired, they'll spend about $41,900 when age 65 to 79. The older retirees get, the less they tend to spend, a pattern that holds into their 80s.
Before retirement, they'll spend $9,600 on transportation per year. That drops to $7,100 at age 65 to 79. The $7,700 food spending drops to $6,400 for retirees. Clothing costs drop from $1,100 to $800.
What the GAO can't tell is how much of that spending cut is voluntary. Is the food bill down because you can't afford steak anymore?
Consider yourself lucky to live in St. Louis, says Hall.
"You can have a high quality of life here without spending a lot of money," he says. By contrast, he has clients who move to warm places and find higher costs.
The next step is to see if your savings will cover the gap between spending and your pensions.
There are a lot of online calculators to help. The federal government offers one at dol.gov; search "retirement calculator" on the site. However, the GAO dissed that calculator for using an inflexible income replacement rate which won't fit all people.
Hall runs "Monte Carlo" simulations for his clients. The computer program runs through thousands of possible investment outcomes, to produce a percentage chance that savings will last longer than the client.
You can find a free Monte Carlo retirement calculator offered by T. Rowe Price at troweprice.com. Click on personal investing, then retirement, then look for the calculator down screen.