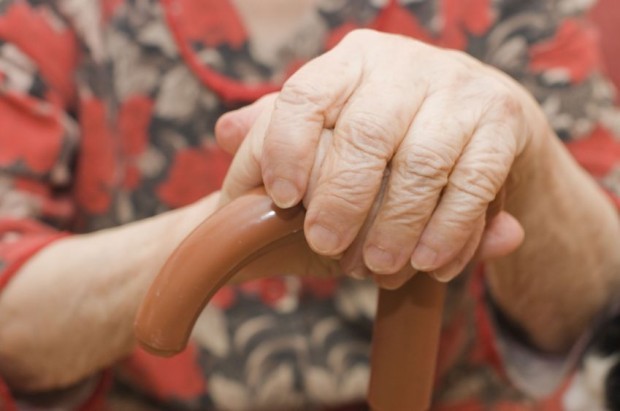 Deciding to retire is a scary thing, and for good reason. You might outlive your money.
So, let's look at strategies for seeing that doesn't happen.
If you have an old-fashioned pension — the kind that sends you a check every month — lucky you. Most of us will survive on the little bit that Uncle Sam doles out in Social Security, along with our savings.
The maximum Social Security monthly payment is $2,513, before deductions, for people at full retirement age who earned good salaries. Most people don't get that much. The average monthly Social Security payment is only $1,193. If that's all you've got, you'll be dining on peanut butter and crackers.
So, before giving up your paycheck, calculate how much you can take from your savings every year without having the pot go dry before you die.
To help with that, we'll tap the knowledge of a couple of experts, Peter Schick, chairman of the Moneta Group of financial planners in Clayton, and Christopher B. Lissner, president of Acropolis Investment Management in Chesterfield.
One possibility is an immediate annuity. You hand your pot of money to an insurance company, and it sends you a set amount each month until you die. Some policies contain inflation adjustments. Once you kick the bucket, the insurance company keeps what's left. Your greedy heirs get zilch.
Immediate annuities are a bet on the solvency of the insurer. Missouri and Illinois have guarantee funds that back annuities at failed companies, but the limit is $100,000.
The biggest drawback is that monthly checks are comparatively chintzy, a result of today's rock-bottom interest rates. Neither Lissner nor Schick likes them.
"We've run the numbers on a lot of them," says Lissner. "I've never seen them make sense."
That might change if interest rates move higher, which is a good possibility over the next few years. "If we had the rates of two or three years ago, for some people it would make a lot of sense," says Schick.
So, better wait for better rates.
That leaves it up to you to structure investments that will give you enough return to live on until you croak. And when will that be? If you're a 65-year-old man, the actuaries at Social Security think you'll make it to 82. Women can expect to live to 85.
To be on the safe side, Schick and Lissner assume you'll live to 95 and 100 for planning purposes.
This is where things get hairy. The old rule of thumb held that you could set up a conservative mix of stocks and bonds, and then spend 3 to 4 percent per year, increasing the take with inflation, with reasonable safety.
That was before bond yields crashed. A five-year Treasury bond yielded 0.9 percent last week, well below inflation. So, investors have to count more heavily on profits from stocks, and you know how that's worked out over the past dozen years.
Schick recommends setting aside, some place safe, enough money to keep you going for 18 months. Put it in the bank, despite interest rates under 1 percent, or the stable-value option in your 401(k). That will keep you from having to sell stocks and bonds cheap to pay your bills if the markets crash again.
Lissner, a more adventurous fellow, doesn't like that idea. If the stock market crashes, you should be buying stocks, he says. Keep only about 3 to 5 percent of your investments in cash, mainly so that you can jump in and buy when stocks look cheap. That keeps more of your money working for you.
Lissner's an optimist; he'll have you living on investment income through good times and bad. If stocks crash, sell some bonds to pay the bills.
The men are closer to agreement on how to invest the rest of the money. Retirement portfolios are usually very conservative; heavy on bonds and light on stocks. But today's low interest rates have both men leaning more toward stocks.
Over the long term, the retiree's biggest enemy is inflation, and stocks provide the best chance of beating it. "The greater the financial need, and the longer the period of time, the greater the equity you have to have," said Lissner.
He would put 30 to 50 percent in stocks with the rest in bonds. Although individual situations vary, that ought to allow you to spend 4 percent a year or so until lights out, he says. (So if you want an annual investment income of $40,000, you'll need $1 million by the time you've retired.)
He bases that on "Monte Carlo" simulations he uses in planning. Those are computer programs that take into account how stocks and bonds have behaved in the past, and hundreds of possibilities for the future.
Take a person who retires now at 65. He invests 40 percent stocks, 57 percent bonds and 3 percent cash. He could pull out 4 percent a year with a 79 percent chance of still having money at age 95.
That's according to the fine Monte Carlo retirement calculator on the T. Rowe Price mutual fund website. Go to troweprice.com. Select the individual investor Web page, then "retirement planning" from the planning menu.
After his cushion of cash, Schick would put our investor 40 percent in stocks, with two-thirds in domestic stock mutual funds and one-third in international funds. For the domestic funds, he'd pick a low-cost broad-market index fund.
He'd put another 40 percent in bonds, with half of that in low-risk short-term bond fund, and the rest in intermediate and long-term funds.
Schick likes Vanguard's no-load bond funds because of their low expenses. "They're the low-cost provider," he says.
Sure, bonds yield little (an intermediate-term corporate bond fund will yield about 3.7 percent, and a short-term fund under 2 percent). And the price of the fund will fall when interest rates rise. But they're much less volatile than stocks. "You look at bonds as an insurance policy on the remaining 60 percent of your portfolio," says Schick.
He'd put the remaining 20 percent in "alternative investments" such as real estate investment trusts and commodity funds. He likes Cohen & Steers fund family for REITs and the Pimco for commodity funds.
Rebalance when the allocation gets more than 5 percent off course.