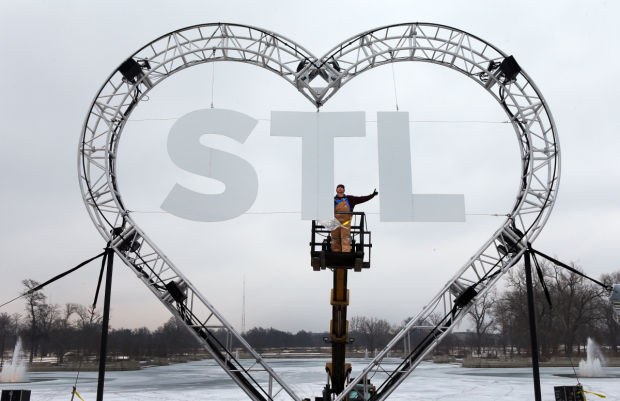 Greg called his friend with the happy news. He was getting married.
Greg's friend is a lawyer, and his reaction was coolly practical. "You have to get a prenuptial agreement," he said.
That's a contract in which couples agree on the terms of their divorce before they get married.
Greg and his fiancée Melissa are young people in love. A prenup is not in their plans.
"We're not concerned about divorce," she said, as they strolled through the Burnin' Love Festival last week in Forest Park. They'll be married in May.
To the romantics among us, a prenup is nuttiness. The wedding knot is meant for life. If you're already planning your divorce, why are you getting married? Engagements sometimes dissolve in a snit when couples try to negotiate a prenup.
Yet divorce lawyers, who deal daily with anger and heartache, strongly recommend them. They make divorce simpler.
"A prenup gives it clarity," said Susan Block, a retired St. Louis County circuit judge who now practices family law.
Actually, young lovebirds aren't the prime customers for prenup-writing lawyers. The typical customer is older. Some have been wrung dry in divorce court before, and don't want a repeat.
"There are a lot of different reasons, and none of them are romantic," Block said.
Often, one party brings a lot of wealth to the marriage, while the other doesn't. Actor Charlie Sheen, 48, is marrying a porn star half his age. It will be Sheen's fourth trip down the aisle. He has a prenup.
So, asking for a prenup may be like asking, "Gee, honey, you're not a gold-digger, are you?"
But a stroll through Burnin' Love last week produced evidence that even lopsided finances can't shake the faith of the amorously smitten.
Ivan is in the Air Force and has little debt. He's marrying Jayme, who will finish pharmacy school owing well over $100,000.
Pharmacists make good money, but that debt is scary. Did he ask for a prenup?
Heck no. Ivan and Jayme say that they're not going into this imagining that they'll ever get divorced.
In a prenup, couples decide who gets what property if the marriage breaks up. They can set alimony amounts (called "maintenance" in Missouri) in advance. They can set limits on how long it is paid.
Not everybody who gets a prenup is worried about divorce. There are worse things, like death.
Many prenups aim at taking care of children from a previous marriage if their parent dies.
If you die without a will, the estate is divided up according to state law. In Missouri, your spouse gets the first $20,000 of your assets, plus half the rest; the remainder goes to your children equally. In Illinois, the spouse gets half the estate, with the rest to the kids.
"If you die without a will, the state has one for you, in effect," said Cynthia Fox, a family lawyer in Clayton.
So, people get a will backed up by a prenup in which both spouses agree on what happens if one dies. Fox thinks a prenup is good protection because the spouse agrees to it in advance. That makes it harder to challenge than a will.
Another tricky detail: You can name children as beneficiaries on a 401(k) or other retirement accounts, but a spouse can challenge that unless your honey agreed to it after the marriage. So, in the prenup, the spouse agrees that he or she will sign the retirement waivers after the marriage.
Even prenups can be challenged in divorce court. So, good lawyers are meticulous in preparing them.
Full disclosure is a requirement. Each spouse must come clean about their assets and debts. That Swiss bank account had better be on the disclosure sheet. Ditto with your big debt to the casino.
"The key element is: Did the parties disclose what they had at the time?" said Block, who is with the Paule, Camazine & Blumenthal firm in Clayton.
A hidden benefit is that a prenup forces couples to discuss money before they marry, Fox said. They find out if they're made for each other financially. "If you can't agree on how money should be spent, are you truly compatible?" asks Fox, who practices family law in Clayton. But sometimes even love-struck lawyers can be surprised.
Fox and her first husband didn't discuss money much before their marriage. "I found out shortly after marrying that he had all this credit card debt," she recalled. "While he was wining and dining me, he was putting it all on plastic. I was stunned."
You can't spring a prenup on your honey as a surprise, even with flowers and candy. Both spouses must have time to study it.
One Missouri bride was handed her prenup as the guests were arriving on her wedding day. She signed without reading it. The courts tossed it out.
Courts tossed out another prenup presented four days before the wedding by a bride who felt pressure not to delay the big day.
A prenup can't be "unconscionable" — which means terribly one-sided or "oppressive." "Dump me and I get it all" probably won't fly in a prenup.
The prenup will be judged by whether it was unconscionable at the time it was signed. So, if you're healthy and making a bundle when you agree to forsake alimony, you might well be stuck with that decision if you're jobless in a wheelchair when you divorce.
That gets "a little bit dicey," Fox said, and some judges may make an exception for drastically changed circumstances.
Daily updates on the latest news in the St. Louis business community.