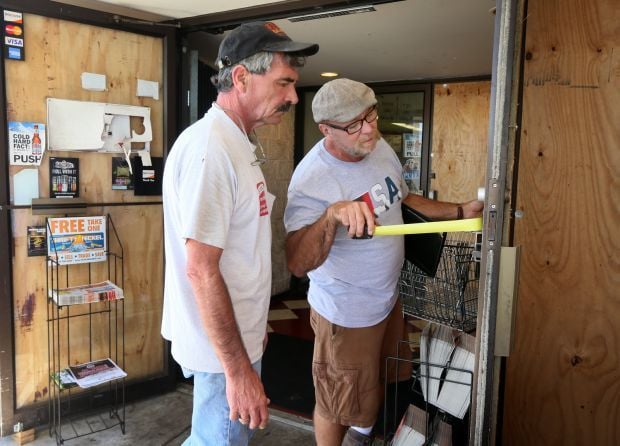 Sponsors of the Reinvest North County Fund say it has raised more than $150,000 in pledges and today announced $95,000 in grants to school districts and to businesses damaged by last month's unrest in Ferguson and Dellwood.
The fund will give $10,000 each to the Normandy, Ferguson-Florissant, Jennings and Riverview Gardens school districts, the fund's sponsors said.
Twelve businesses will share $55,000 in grants. They are the Ferguson Laundry; Ferguson Market; Infiniti Styles Barbering & Beauty Salon; King David Fashions, Missouri Home Therapy, New York Grill, Northland Chop Suey, Prime Time Beauty & Barber, Pro Long Nails; St. Louis BBQ/Red the BBQ Man, Sam's Meat Market; and Swiish Bar and Grill.
The Fund is sponsored by the St. Louis Regional Business Council and North County Incorporated, an economic development group. The fund is intended to support small businesses and school districts affected by the protests and looting following the shooting of teen-ager Mike Brown by a Ferguson police officer.
Companies and organizations donating include RubinBrown, Paric Corporation, Negwer Materials, St. Louis Convention and Visitors Commission, St. Louis Regional Chamber, Spencer Fane Britt and Browne, J.W. Terrill, Dot Foods, First National Bank, Jefferson Bank & Trust, UMB Bank, Ascension, Standing Partnership, PNC Bank, Centric Group, Lewis Rice & Fingersh, Greensfelder, Hemker & Gale; Boeing, South Asian Bar Association of Metropolitan St. Louis, Clark-Fox Family Foundation, BJC, SSM Healthcare, Civic Progress and University of Missouri St. Louis.