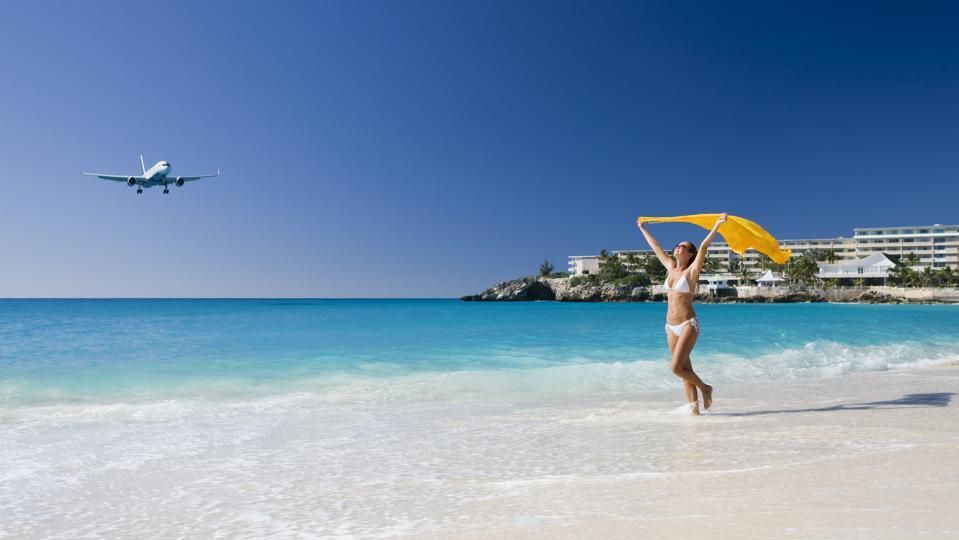 If you're planning an expensive or an international trip, especially during the COVID-19 pandemic, travel insurance is a must.
"Travelers are able to insure any prepaid, non-refundable trip costs and they can typically decide if they would like to insure all, some or none of their trip costs," says Kasara Barto, a spokesperson for Squaremouth, a travel insurance provider.
"However, there are some benefits, including pre-existing condition coverage and cancel for any reason coverage, that may require travelers to insure 100% of their prepaid and non-refundable trip costs. If travelers are looking for those coverages specifically, they will need to insure all trip costs—including flights and hotel."
Filing a Travel Insurance Claim Can be Easier with One Point of Contact
If you've bundled all your travel, such as land and air, you can communicate with only one provider if you have a travel insurance claim. This makes for a streamlined and efficient claim.
"If travelers insure all portions of their trip separately, they may have to file multiple claims with the different providers," cautions Barto.
To stop from spending more than necessary on a policy, Squaremouth recommends that you only insure the expenses you would lose if you can't take your trip. For example, if a hotel requires a 50% penalty to cancel a hotel reservation, travelers should insure just that amount, rather than the full cost of the hotel.
Trip Segments Can Vary in Value
"When you're booking travel with multiple legs or elements, we do recommend purchasing travel insurance for all facets of the trip, including coverage for all prepaid, non-refundable costs, such as air, hotel, cruise, resort or any other travel-related costs of your trip," says Scott Adamski, a spokesperson for AIG Travel.
An example would be a traveler flying to the Caribbean for a $5,000 resort stay. For example, say you have a cheap flight for an expensive, week-long resort trip. You may be thinking about just insuring the resort stay. But if the flight is also covered, and the flight is canceled for a reason covered by the policy, the policy could reimburse you for the resort costs as well as flight cancellation costs.
While travel insurance for the expensive lodging would likely be a traveler's focus during the planning process, it's also important to remember the other elements of the trip, and Adamski suggests insuring the entire trip and doing so under one policy.
A travel insurance provider can help you make a customized plan.
"When working with a travel insurance provider, the customer can obtain customized coverage for their entire trip, including bundling your airfare and trip expenses into one policy," explains Bailey Foster, a spokesperson for Trawick International. "Customers should insure all arrangements that are subject to cancellation penalties. This way, in the event of an unforeseen cancellation, you will not be out of pocket for those expenses."
Timing is Important
Since travel plans continue to be fluid for many people, it's good to buy insurance when you book your bundled package.
"It makes sense to book your flights, hotels, rental cars and tours at the same time, as you'll then know the total cost of your pre-paid, non-refundable trip deposits and can fully cover these investments with travel insurance," says Daniel Durazo, a spokesperson for Allianz Partners.
He recommends buying your insurance at the same time you book your trip in order to get the longest period of coverage possible. "If you wait to buy your insurance and then experience an illness or injury that causes you to cancel your trip, it'll be too late to purchase insurance to cover that incident, as insurance won't cover a 'known event,'" he explains.