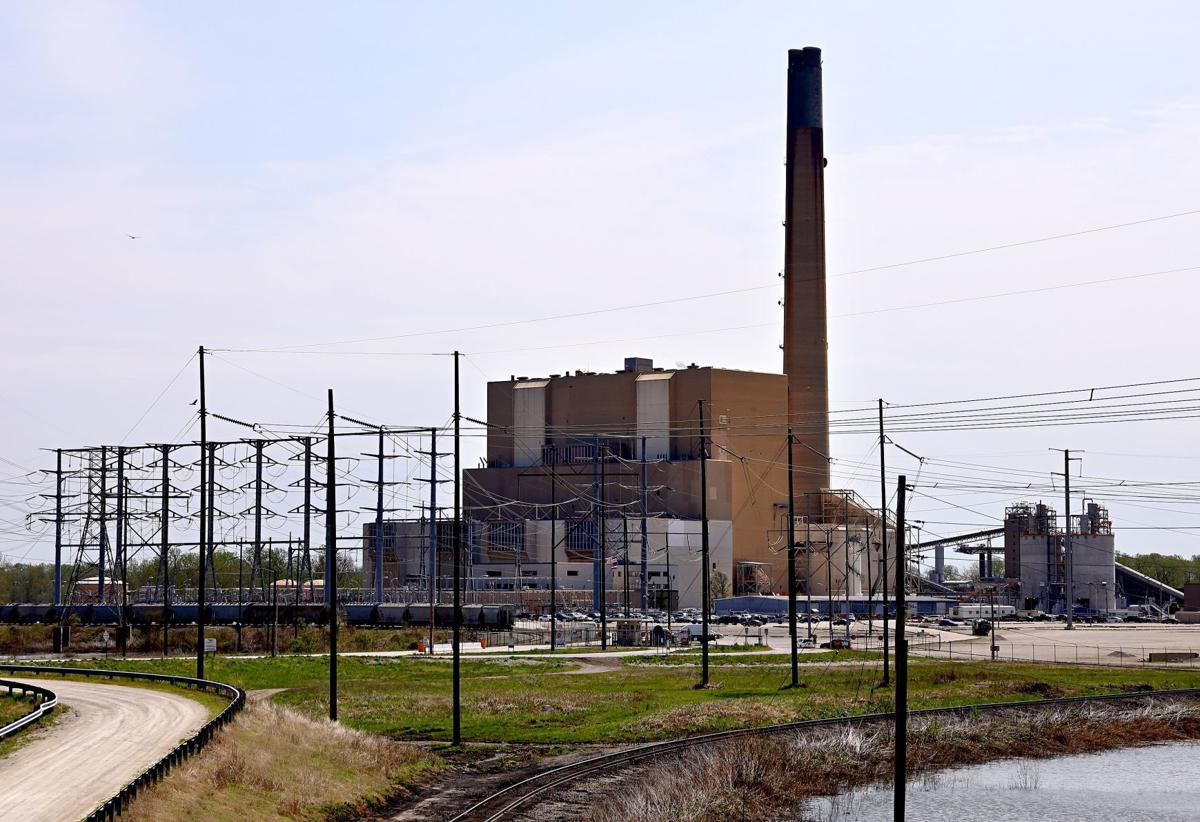 To remedy a Clean Air Act violation stemming from its coal-fired Rush Island Energy Center, Ameren must equip the plant with "scrubber" technology to reduce pollution levels, according to a federal judge's ruling issued late Monday — a move that could cost the company hundreds of millions of dollars.
The decision could mark a momentous development in the long-simmering legal dispute surrounding pollution control at Ameren's coal plants, such as Rush Island in Jefferson County.
In January 2017, U.S. District Judge Rodney Sippel ruled that the Rush Island plant violated the Clean Air Act and "emitted significantly more pollution" after Ameren made major modifications to boost its power output without obtaining necessary permits. But in the nearly three years since, both the St. Louis-based electric utility and environmental groups have awaited word on — and argued over — what remedy the company would be ordered to pursue to reduce emissions of pollutants such as sulfur dioxide.
Monday's ruling provides that answer, stating that Ameren must install a scrubber at Rush Island in the next four and a half years.
Furthermore, Sippel ruled that Ameren's Labadie Energy Center — the largest coal-fired power plant in the state and one of the most prolific in the country — "must reduce emissions commensurate with the excess emissions released by Rush Island." That calls for installation of separate pollution controls within three years.
"The ton-for-ton reduction at Labadie directly remediates the public harm Ameren has caused and reverses the unjust gain Ameren has enjoyed from its violation of the Clean Air Act at Rush Island," Sippel wrote.
Initial news of the ruling was cheered by environmental advocates.
"It's really positive news," said Andy Knott, a St. Louis-based representative of the Sierra Club's Beyond Coal campaign. "I think the main thing is (that) Ameren needs to stop dragging its feet and move on, and start reducing these emissions."
Ameren signaled it is prepared to appeal the decision — a plan it has had in mind for a while.
"We've said all along that we plan to appeal at the appropriate time," said Brad Brown, an Ameren spokesman.
The cost of the ordered controls at Rush Island could exceed $800 million for Ameren. For instance, installing the scrubber technology "at both Rush Island units would result in about $200 million per year in capital costs over the four-year construction period plus an estimated $27 to $38 million in operating and maintenance costs" once the system began operation, the ruling states.
The company did not provide immediate details or comments on what significance the ruling could have on shaping the future for Rush Island or Labadie.
The 157-page opinion and order is critical of Ameren at times.
"Ameren's arguments that Rush Island's excess pollution was not harmful are not convincing," one heading reads, while another says, "Ameren's reliance on scientific uncertainty is misguided and its reliance on fringe toxicological evidence is unpersuasive." Others, meanwhile, state "Ameren admits it can afford to comply with the requested remedies" and that "compliance at Rush Island serves the public interest."
"When Ameren decided to make major modifications to expand Rush Island's capacity, Ameren refused to play by the rules Congress set," Sippel's conclusion says.
Rush Island's two coal-fired generating units were built in 1976 and 1977 and, before the upgrades, were designed to have an approximately 30-year lifespan, according to court documents.