ST. LOUIS — Students, professors and drivers on Highway 40 (Interstate 64) will get a new first impression of St. Louis Community College at Forest Park as the Center for Nursing and Health Sciences building officially opened with a ribbon-cutting ceremony Friday.
Chancellor Jeff Pittman has said the $39 million project is not just a new building, but a modern entry way and "front door" to the campus that opened in 1966 on Oakland Avenue. It also addresses the urgent needs of the community, with a burgeoning demand for health care professionals as the population ages.
The four-story, 96,000-square-foot building was intended to modernize the school's medical training facilities and attract more students to health care professions, college officials said. The project was funded primarily with existing bonds, with KAI Design & Build and Tarlton Corp. handling design and construction.
About 900 students are enrolled in the school's health sciences programs, including about 400 studying for associate's degrees in nursing.
The new building replaces two towers, labeled A and B, built in the 1960s. New construction was less expensive than updating those buildings and removing asbestos, school officials said. Towers A and B will be torn down in 2020 to add green space to the campus.
Inside the building, multicolored lockers line the hallways. Large windows allow for abundant natural light and sweeping views of Forest Park and Barnes-Jewish Hospital.
Some areas mimic a hospital — with MRI machines, an intensive care unit and operating rooms. Everything is designed to simulate what students will encounter in their careers. One group of rooms is set up to look like an apartment, complete with a bedroom, living room, kitchen and bathroom. The pseudo apartment will be used by paramedics-in-training to simulate rescue scenarios. Future medics also have use of a mock ambulance to practice transporting patients.
Hand-washing stations are operated with a bend of the knee. Operating rooms have bright overhead lighting. Even the temperature is kept cool like a hospital.
On the first floor, a functioning dental clinic has 30 chairs where dental hygiene students will treat real patients.
The new building marks a trend in education to add lab space for hands-on, real-world experiences as more students prepare for careers in scientific and engineering fields.
Southern Illinois University-Carbondale is adding a bachelor of science in nursing program this fall, expecting to graduate about 300 nursing students each year.
Rockwood School District has planned new STEM (science, technology, engineering and math) labs at Marquette and Eureka high schools. In the Normandy Schools Collaborative, Jefferson and Washington elementary schools will open new science/technology studios. Both districts used funds from bond issues for the new lab space.
This year, the Ferguson-Florissant School District converted McCluer South-Berkeley High School to a STEAM Academy to focus on the four technical fields plus arts education.
The push for STEM education over the last decade seems to be paying off, with the number of high school students taking computer science Advanced Placement exams quadrupling to more than 65,000 between 2008 and 2018. More than 166,000 students took the environmental science AP exam last year, up from 61,000 a decade earlier, according to the College Board, which administers the exams.
Jobs in STEM fields are generally higher-paying and faster-growing than other fields, with 1 million new jobs expected to be created between 2012 and 2022, according to the U.S. Bureau of Labor Statistics.
Health sciences careers in particular are experiencing some of the highest shortages across the country. Registered nursing positions in the U.S. are expected to grow to 638,800 by 2030, up from 438,600 in 2015, according to the agency's data.
Center for Nursing and Health Sciences building at SLCC set to open
Center for Nursing and Health Sciences building at SLCC set to open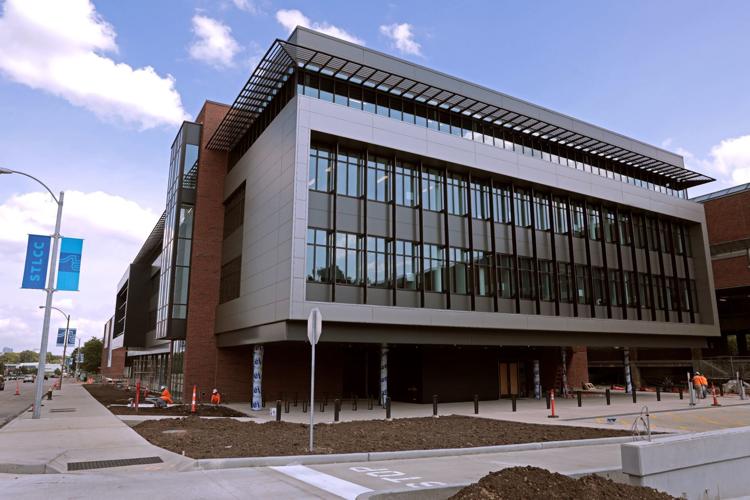 Center for Nursing and Health Sciences building at SLCC set to open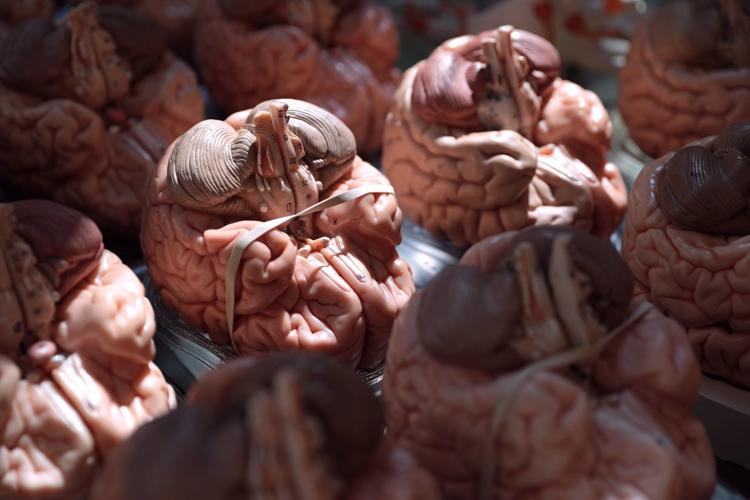 Center for Nursing and Health Sciences building at SLCC set to open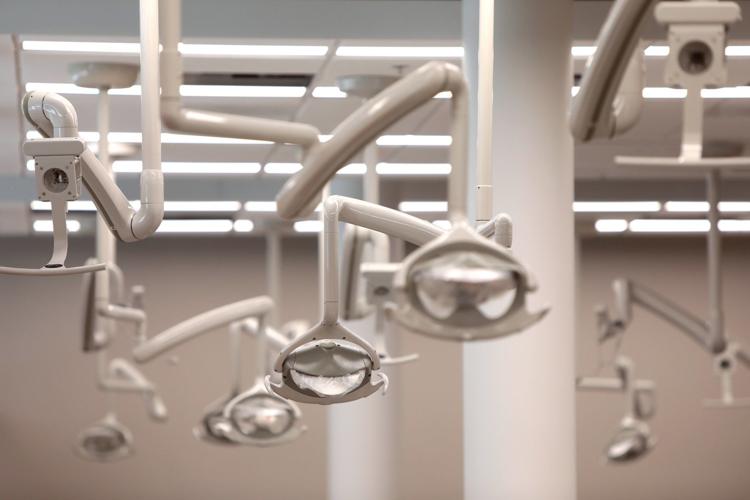 Center for Nursing and Health Sciences building at SLCC set to open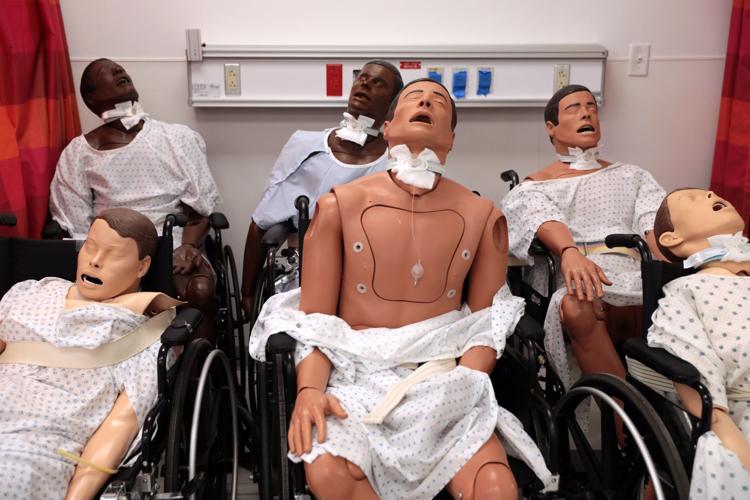 Center for Nursing and Health Sciences building at SLCC set to open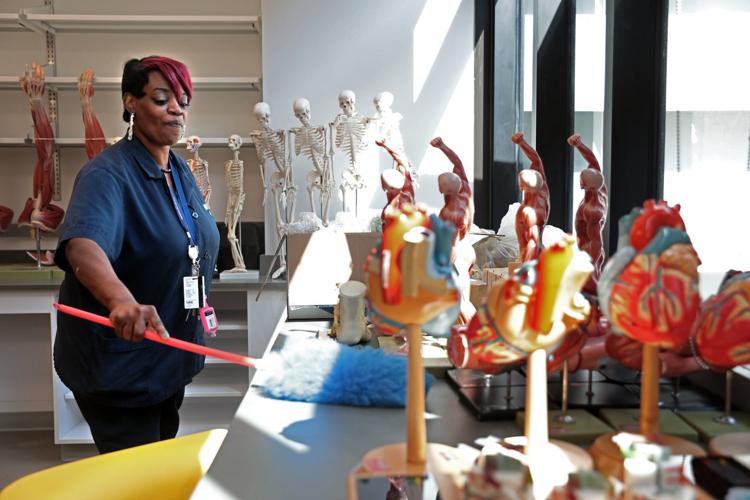 Center for Nursing and Health Sciences building at SLCC set to open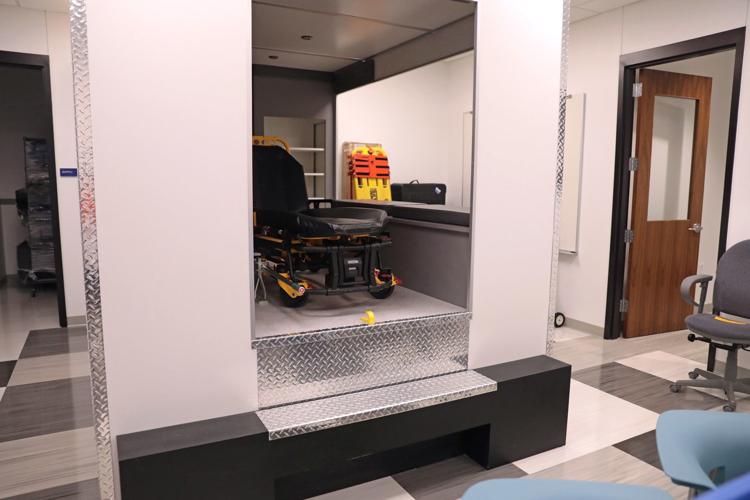 Center for Nursing and Health Sciences building at SLCC set to open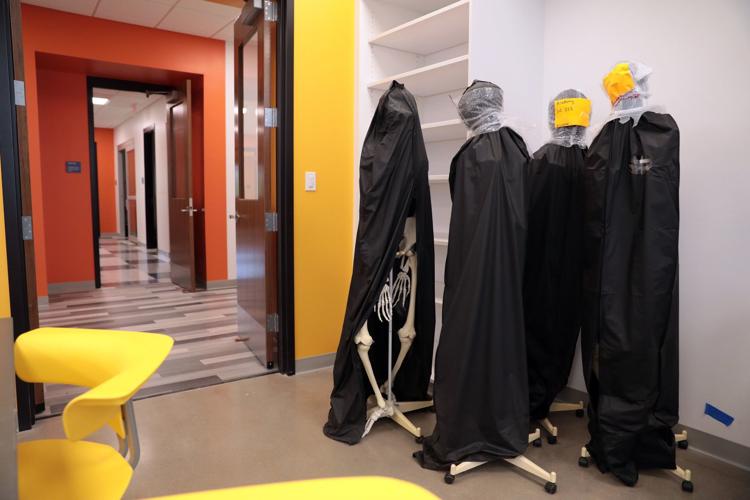 Center for Nursing and Health Sciences building at SLCC set to open
Center for Nursing and Health Sciences building at SLCC set to open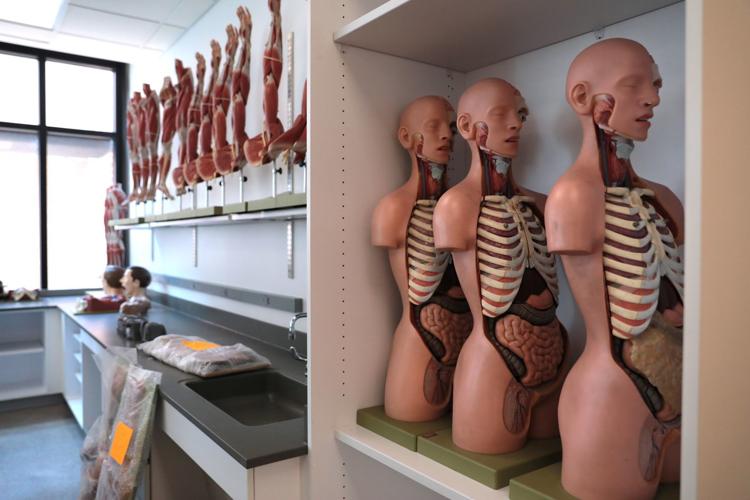 Center for Nursing and Health Sciences building at SLCC set to open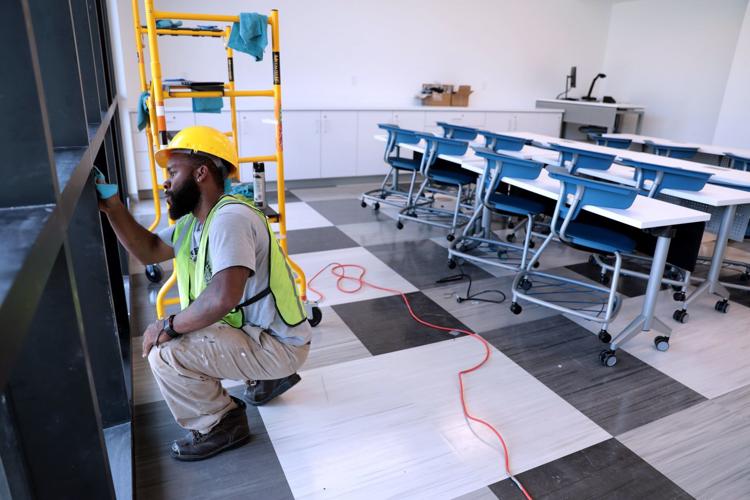 NO headline in galleries